In the middle of March, we were all at the grocery store, stocking up on canned food, hand soap, and God help us, toilet paper.  You remember the images – empty store shelves, long lines, brimming shopping carts.  In addition to those sundries, there were some of us, and probably quite a few, who donned our masks, pulled on our gloves and raced to the bookstore.  I know that, faced with the possibility of weeks or even months inside and dreading having to watch the news, I knew I was going to need something to read.  And being as you're holding a bound copy of the printed word even now, there's a pretty good chance you're the same way. We're not alone: on March 19, Montana Public Radio reported that many "bookstores in Montana say they're seeing higher sales as more people become homebound".     
Put simply, there's no overestimating the importance of independent bookstores to the people of rural Montana, and that's true in times of ease and times of difficulty alike.
I grew up mostly in Havre, a farming and railroad community in the Hi-Line, not too far south of the Canadian border in north-central Montana.  My family moved there from Kansas City when I was eight years old, and I was nothing if not a nerdy, bookish kid.  Trying to picture life in rural Montana, I'm somewhat ashamed to admit I imagined something akin to a scene from the Westerns I watched as a kid: a sea of grass punctuated occasionally by cows.  Bookstores did not really figure into that image.  But it turned out, to my relief, that this small town had no less than four bookstores.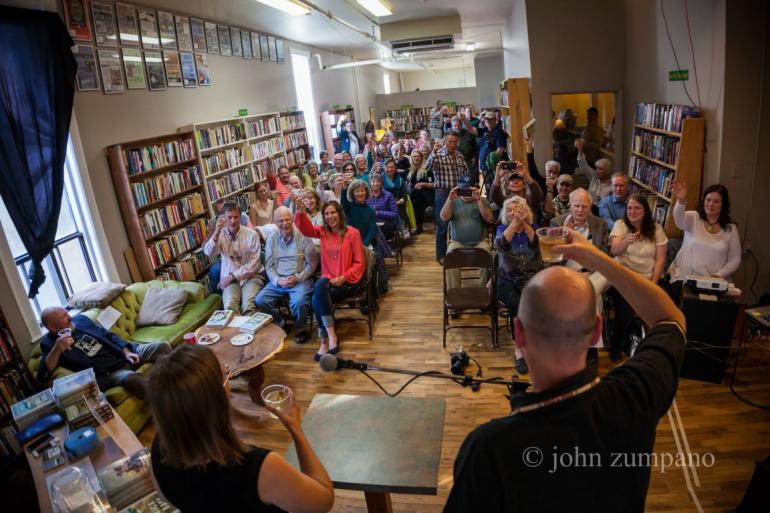 In fact, according to a 2013 study by Publisher's Weekly, Montana has the highest rate of bookstores per capita of all 50 states -- one bookstore for every 15,705 people.  While we at Distinctly Montana don't want to gloat about the perceived superiority of our state, we do invite you to consider the plight of those poor New Jerseyites, who have to suffer through their lives with only one bookstore for every 40,851 people.  
Admittedly, our good luck is a function of what must seem (to the more metropolitan states of the union like, for instance, New Jersey) to be Montana's almost astonishingly low population.  But the Treasure State's booklovers are nevertheless justifiably proud of that statistic.
There are too many wonderful bookstores in Montana to give them all the justice they deserve.  Montana is a wonderland for bibliophiles, with a terrific variety of kinds of bookstores, from charming Ma and Pop stores in which books supply one of many supplemental streams of income to large stores completely dedicated to the printed word, quirky stores limited to specific genres to used bookstores whose libraries would be impossible to survey in a day, or maybe even a week.  
This is by no means an exhaustive list; consider it a modest survey from one book nut to another, dear reader.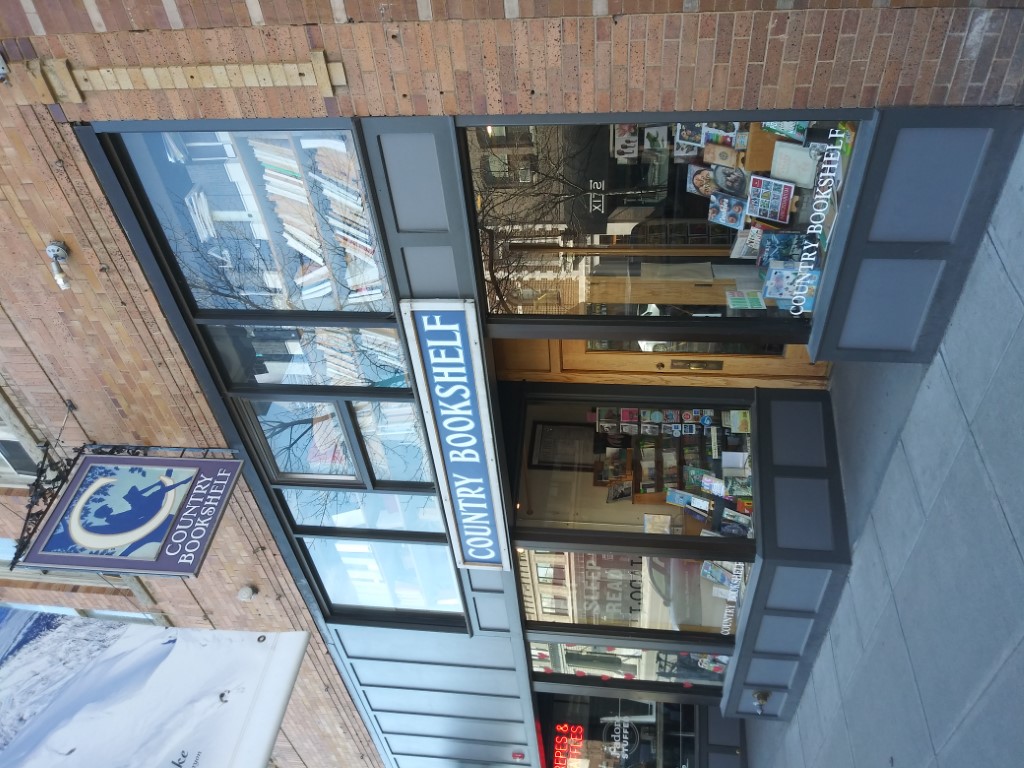 Country Bookshelf, Bozeman, Montana
Country Bookshelf was established in 1957.  In the intervening years it has changed hands several times, and each change of ownership and location has resulted in a bigger, more diverse store.  Now it is Montana's largest independent bookstore, with an extensive variety of literary fiction, mystery, sci/fi and fantasy, history, biography, children's books, gifts, greeting cards, and more.  There are two floors to explore, and the staff of passionately devoted bibliophiles are more than happy to offer personalized recommendations.  Just be prepared to devote some time to your browsing, and don't even try to leave with only one book.  I never get out of there without an armful.  Thank goodness for their frequent buyer's program!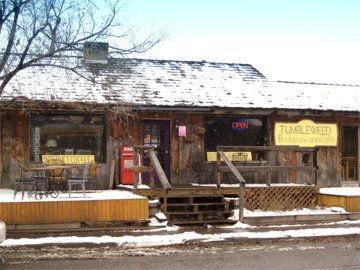 Tumbleweed Bookstore and Café, Gardiner
Centuries before the advent of the TV dinner, there was the earlier innovation of the book dinner.  Customers of the Tumbleweed Bookstore and Café are invited to read one of their sample copies of local interest books while they enjoy a sandwich, panini, salad, or soup.  The owner of the Tumbleweed says this gambit often works – according to the owner, at least "25% of the customers end up buying a new copy of the book." In addition to the food, the Tumbleweed bookstore specializes in local interest books, popular fiction and nonfiction, books about the Yellowstone area, children's books, and coloring books.
Shakespeare and Co., Missoula, Montana
Maybe you've heard of the Shakespeare and Co. in Paris, France.  Or the one in New York.  Or Berkeley.  Those are great bookstores, certainly.  Maybe even legendary.  The Missoula bookstore that shares their name, though unrelated to those august booksellers, is no less fascinating.  Nestled into Missoula's "hip strip" and overlooking the Clark Fork River, Shakespeare and Co. offers a selection of books that never fails to be eclectic, challenging, and sometimes even a little weird.  In addition, the store has bookmarks featuring exclusive designs by Montana artist Courtney Blazon.  Like the store itself, they're offbeat, almost otherworldly, and you'll return to the store just for an excuse to grab another one.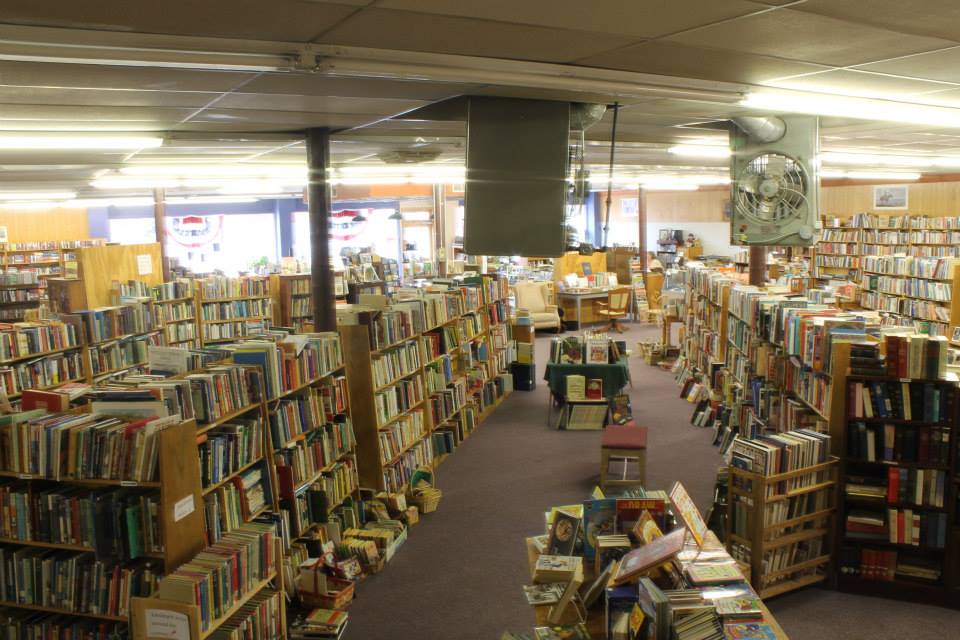 Second Edition Books, Butte Montana
This has to be my personal favorite used bookstore in Montana.  Wandering through it is something akin to a reconnoitering through different eras of Butte itself.  Located in the middle of historic downtown, there are naturally big swaths of books on mining, Catholicism, and a lot of rare and out of print hardcovers from the heyday of Butte, America.  But there's also a wonderfully spritely section of science fiction, history, and even horror.  As an illustrative example, I picked up a few Stephen King paperbacks, several volumes of European history, a lovely old clothbound guide to the saints, a field guide to Montana's geology, and (I'm not ashamed to admit) a fistful of sci-fi paperbacks.  Then the next day, I couldn't help going back for more – and I still had money left over for lunch.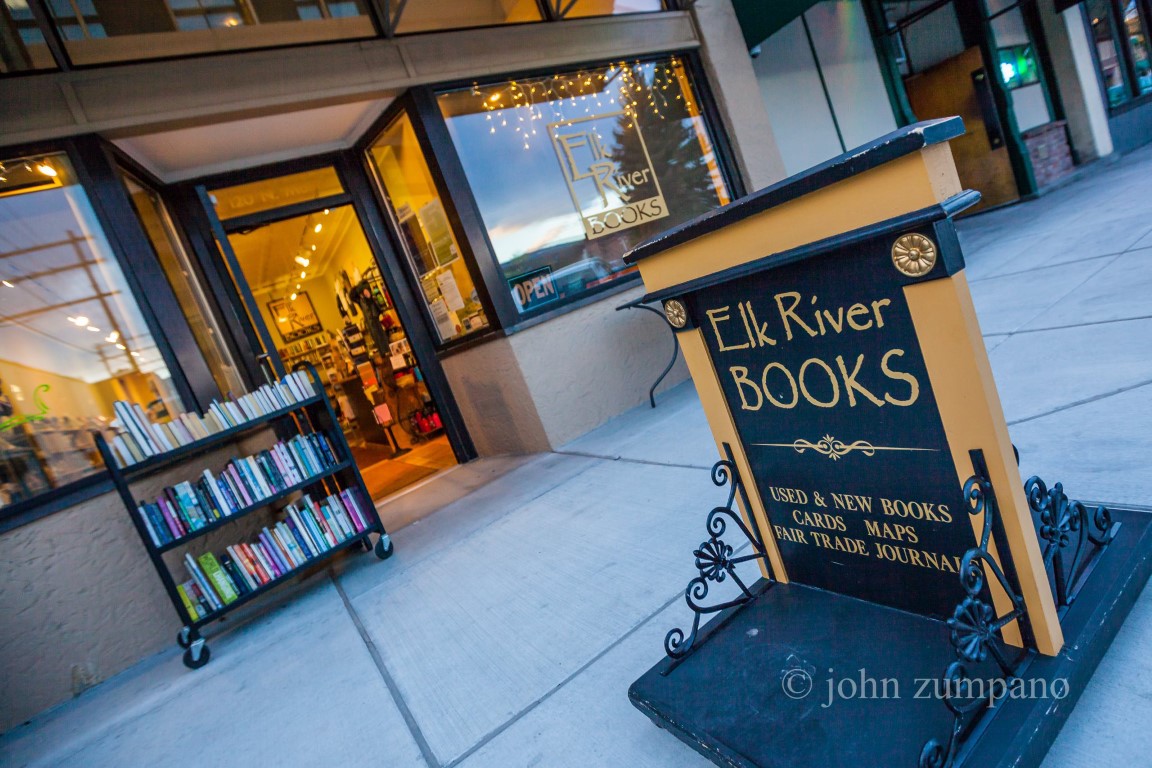 Elk River Books, Livingston
A particularly charming spot in Livingston's particularly charming downtown area, Elk River Books contains a fascinating variety of new and used books, from a robust section of Montana and Western authors to an absolutely tantalizing assortment of new popular and genre fiction.  If that were not enough, owners Marc Beaudin and Andrea Peacock (both members of the Antiquarian Booksellers' Association of America) have cultivated a terrific selection of very rare and collectible books to tempt you.  Elk River Books also aims to be an important part of Montana book culture by hosting talks and events with authors like Terry Tempest Williams, Rick Bass, Peter Matthiessen, and more.  
Montana Valley Bookstore, Alberton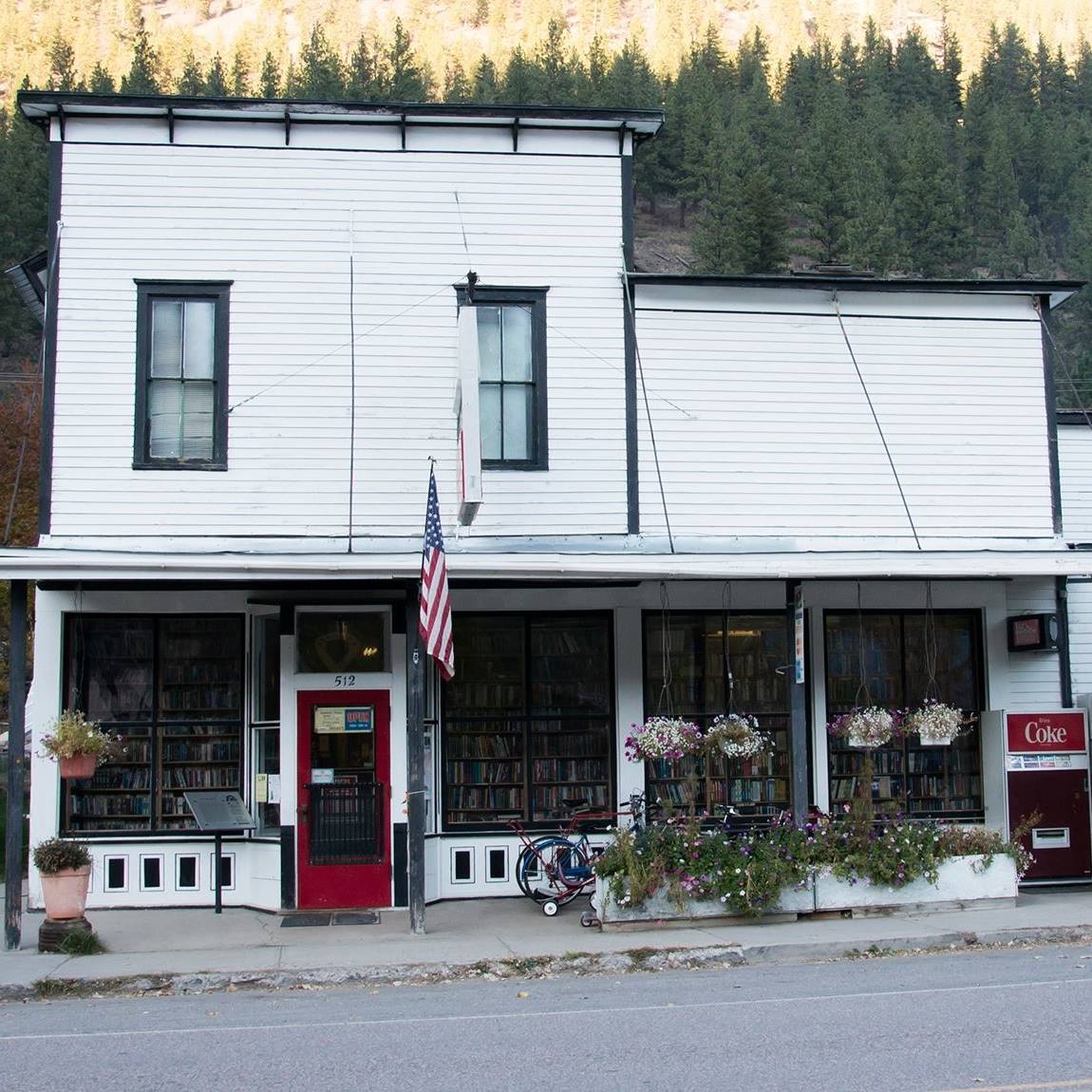 If you've read this far, then it's very likely that you might appreciate the almost narcotic smell of old books.  Addicts of that indescribable (and inimitable) smell will surely get their fix at the Montana Valley Bookstore.  Boasting a selection of 100,000 used books, it's a veritable maze of treasures – you never know what you'll find.  This one of a kind bookstore has been featured in numerous magazines, news, and blogs over the years, including American Profile, the Neglected Books blog, the Quivering Pen blog, and, of course, the Missoulian and the Billings Gazette.  Labyrinthine and unforgettable, the Montana Valley Bookstore is a book lover's fantasy.  Plus Hansel, the store cat, is adorable.