When it comes to flavorful and aromatic food, it's tough to beat (east) Indian cuisine.Thanks to the more adventurous tastes of Montanans in recent years, Indian food is starting to find its place in the restaurant scene. There's a common misconception that Indian food is spicy, which is why some are hesitant to try it. However, it's important to note when it comes to Indian food, spicy and hot are not mutually exclusive. Indian food uses spices, but this does not necessarily make it hot. Rather it is full of aroma and bold flavors. While the Indian restaurants in Montana are few and far between, the ones we have offer authentic flavors and dishes.
BOZEMAN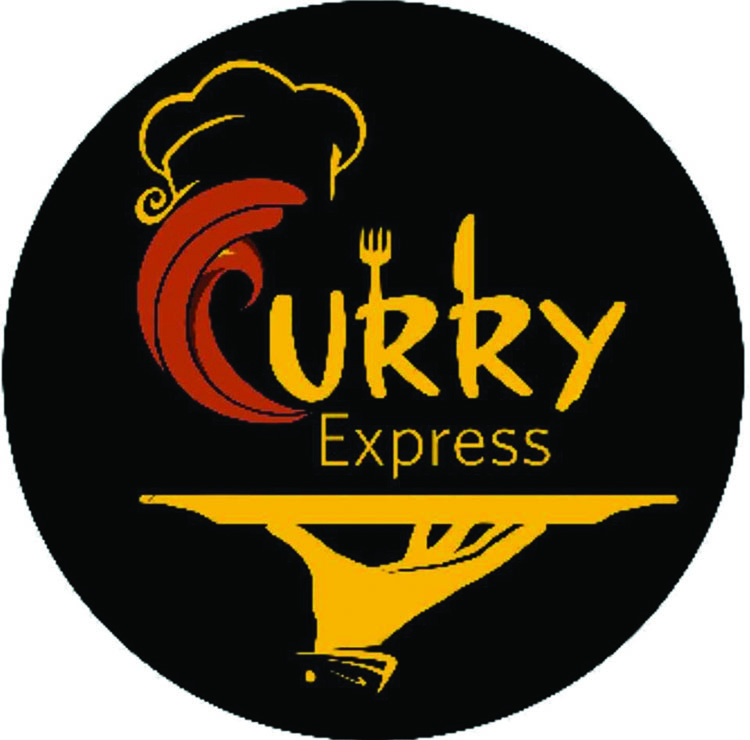 Curry Express in Belgrade and Pakeezah in Bozeman are two Indian restaurants in the Gallatin Valley under the same ownership. Curry Express opened in 2013 when there were no Indian restaurants in the area. Owners Raj and Priyanka Singh moved to Montana from Alabama and although Indian food is one of the most popular worldwide, they were unsure how it would be received here. Rather than initially opening a fine dining restaurant they decided to open a quick service restaurant, Curry Express. As expected, it was a struggle at first but the owners went to the farmers' markets and other local events. Slowly, people began trying their food and Curry Express became a staple in Belgrade. Their menu features around 200 items such as chicken curry, lamb masala, aloo gobi (a vegetarian dish generally made with potatoes, cauliflower and spices), daal (often lentils or peas hulled and split, then prepared into hearty stews) and chicken tikka masala.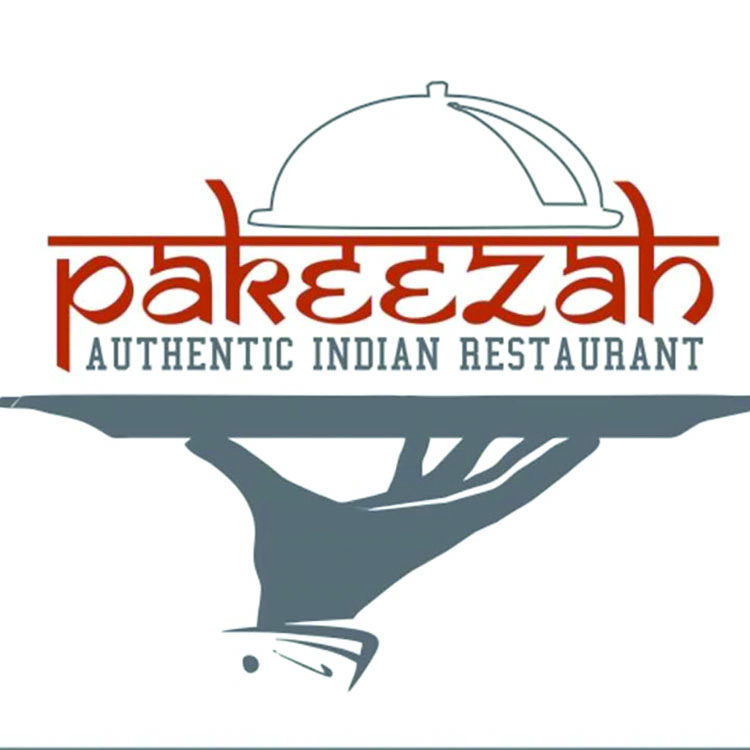 After the success of Curry Express, Raj and Priyanka decided to open a fine dining restaurant in downtown Bozeman, Pakeezah. Pakeezah offers a buffet during the lunch hours and a full-service dinner with Indian beer, wine, and cocktails. They plan to expand beyond the Gallatin Valley and are currently looking in the West Yellowstone area as well as Helena, Missoula, Big Sky, and Great Falls. They desire to continue to make delicious Indian cuisine available throughout Montana.
MISSOULA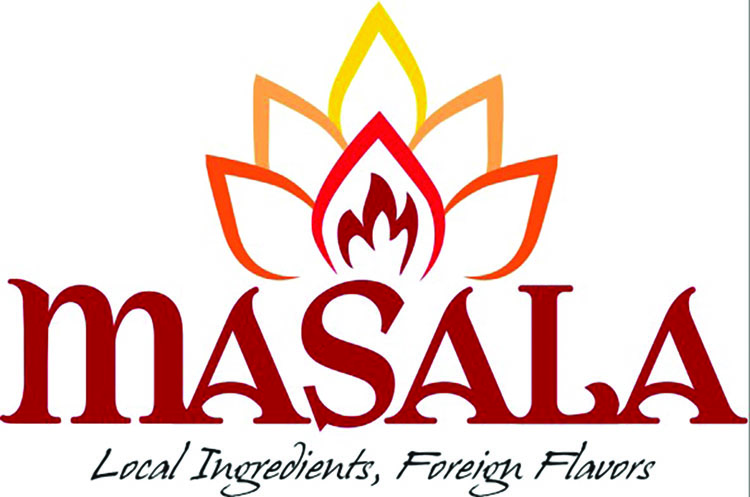 Masala, Missoula's only Indian restaurant, started out as a food cart. Chef and owner, Theo Smith, who was born in Indonesia, first showed up on the Missoula restaurant scene in 2009 when he opened the popular pan-Asian restaurant, Iza. A few years later he sold his portion of Iza to start a new business in order to introduce the spicy flavor profiles of Indian food to Montana. The food cart had been a way to gauge the public's interest in Indian food while also allowing him to close during the winter months to travel to India. During those winters Chef Theo was able to explore many regions, cooking styles, flavors, and ingredients to bring the most authentic approach to Indian cooking. As the food cart became increasingly popular in Missoula, it seemed natural to expand into a restaurant. Masala is fast and casual, much like the food cart while also having a dining room that is open year-round.
The butter chicken, a curry dish of chicken simmered in tomato, butter, cream, garam masala and other spices is the most popular dish at Masala, along with delicious naan bread. These are cooked in a Tandoor oven to create charred edges with a soft texture, brushed with melted butter and a sprinkle of salt. These dishes are mild with familiar and local ingredients, while still being complex. Many of the dishes at Masala, like most Indian dishes, are vegetarian and gluten free. 
GREAT FALLS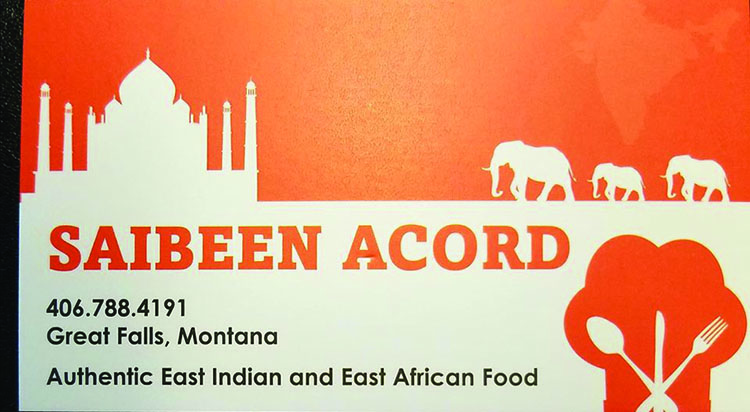 Saibeen's Kitchen has been open a little over a year and recently moved to a new, larger space. Chef and owner Saibeen Acord has been cooking Indian and East African food since she was a child. She was born in Tanzania and grew up in Calgary, Canada with a passion for cooking the cuisine of East Africa and India. She first operated a successful catering business that then eventually turned into a restaurant. As she gave cooking demonstrations and classes,
her popularity grew quickly.East African and Indian food are very similar in the spices they use so it's a natural fusion of cuisines. What sets them apart is when and how the spices are incorporated. In both types of food, you'll find cumin, turmeric, cardamom, garam masala among other spices. East African and southern Indian recipes use coconut as a base in their gravies. Saibeen's Kitchen is different than traditional Indian restaurants in the way she blends East African and Indian food together. Saibeen will make an Indian curry with an East African twist. At her kitchen she grinds all her own spices and makes everything from scratch.
One of the most popular dishes at Saibeen's Kitchen is butter chicken. Two other mild dishes to try are keema mutter (a ground beef and peas dish) and Indian curry meatballs.
BILLINGS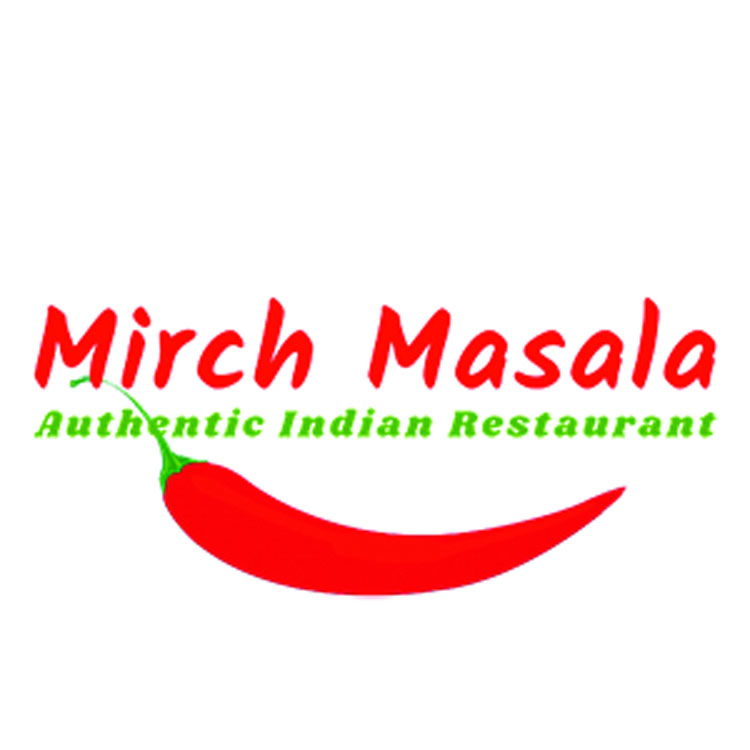 Mirch Masala opened their doors this past fall. It originally began in 2009 when Chef Vandana Patel and her family moved to Bozeman with a vision of introducing Indian food to Montana. Her son, Meet Patal, first came to Bozeman to attend MSU. After he graduated, his parents moved to Bozeman from Gujarat India and opened Mirch Masala. Chef Vandana has years of experience in home-style Indian cooking using traditional recipes, techniques, and spices from India. 
After seven years of serving Bozeman and the surrounding area, the family moved to Billings and found a new home for Mirch Masala. The ingredients are freshly sourced from local farmers' markets and vendors to create the most flavorful Indian dishes, including curries, dosas (a type of pancake made from fermented batter) and idlis (savory rice cakes). They have a lunch buffet that changes daily and Indian platters and dishes during dinner hours.
---
Matar Paneer
from Masala in Missoula
Makes 3 servings
Ingredients for the onion tomato paste:
2 tablespoon  ghee (clarified butter)
2 teaspoon cumin seed
2  large onions, diced
15  cashews
4  cloves
6  garlic cloves, chopped
1-inch piece ginger, chopped
2 large tomatoes, diced
2 teaspoons  salt
4 tablespoons water
Instructions for the onion tomato paste
Heat ghee in a broad pan. Add cumin seeds and let toast (until faint smoke is emitted).
Now add the cashews, clove, garlic, ginger, and onions.
Let ingredients sauté over medium high heat for 5 minutes.
Add tomatoes and sauté for 4 minutes. 
Let cool for a few minutes.
Add the water and puree the onion, tomato, spice mixture into a smooth paste.
Ingredients for the finished dish:
1 tablespoon  ghee
½ teaspoon asafetida
1 ½  cup  onion tomato paste (above)
Salt to taste
1 Cup  green peas
2 Cup paneer cheese, cut into 1" cubes
2 teaspoons  sugar
¼ Cup cream
1 Tablespoon dried fenugreek leaves
2 serrano or 1 jalapeno green chili, chopped
1 Tablespoon red chili Powder
2 teaspoon turmeric
¼ to ½ Cup as needed  water
1 Tablespoon butter
¼ Cup cilantro, chopped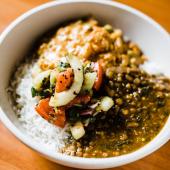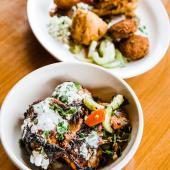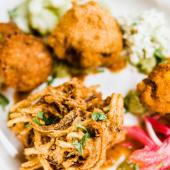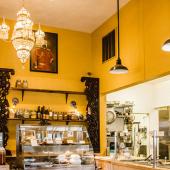 Instructions for  the finished dish
Heat 1 Tablespoon ghee in another pan at medium-high heat. Add asafetida. Add cubed paneer and sauté until most sides are browned. Sprinkle browned paneer with salt.
Add fenugreek, chilies, chili powder, turmeric and garam masala. Saute for 1 minute.
Add onion tomato paste (see above), sugar, cream, and water.
Add peas
Simmer everything for 5 minutes on medium heat. Finish with butter and mix into the hot curry.
Serve immediately with steamed basmati rice and garnish with chopped cilantro.
---
Easy-to-cook Chicken Curry
from the kitchen of Curry Express and Pakeezah
Ingredients:
1 Tablespoon ginger paste
1 Tablespoon garlic paste
4 Tablespoon ghee (clarified butter) or oil
1-Inch stick cinnamon 
2 Tablespoon coriander powder
1 Tablespoon cumin powder 
1 teaspoon red chili powder (or to taste)
Salt to taste
1 teaspoon garam masala powder 
1 Tablespoon fresh coriander leaves chopped 
1/2 teaspoon turmeric powder 
1.5 lbs chicken 
4-5 medium onions
4-5 medium tomatoes 
4-5 cloves 
4-5 green cardamom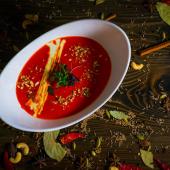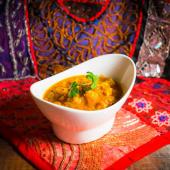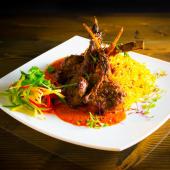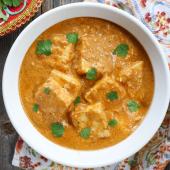 Method to cook:
Heat ghee/oil in a pot or a pan. Once the oil is hot, add cinnamon,
cloves and green cardamom and sauté for half a minute. Do not burn.
Add sliced onions and sauté till the onions get golden brown.
Add ginger paste and garlic paste and continue to sauté for 2-3 minutes until the raw flavors are cooked, stirring continuously.
Add turmeric powder, coriander, cumin, and red chili powder. Mix well.
Add chopped or pureed tomato and stir. Cook until the oil separates from the masala. Add the chicken pieces and salt.
Sauté on high heat for 5 minutes. Add 2 cups water, bring to a boil, cover and cook till the chicken is fully done. Sprinkle garam masala powder and garnish with coriander leaves and serve hot.