Maurrie Sussman on the origin of Sisters on the Fly: In 1998, my son Austin Lowder, Sea and Stream outfitters, took me for my first fly fishing lesson on the Gallatin River in Big Sky. I had the most wonderful experience ever!! I called my real life sister, Becky Clarke, to join me.  She did; we caught a huge brown trout, watched the buffalo and eagles and ospreys, sat back with a glass of wine. And thus Sisters on the Fly was born.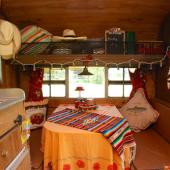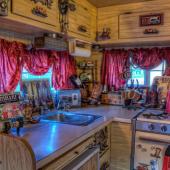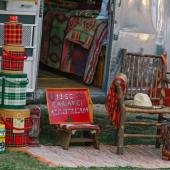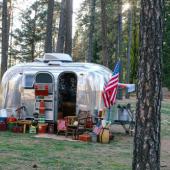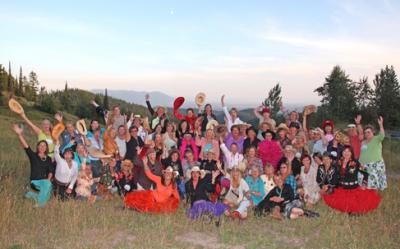 We are into our 16th year. Each event usually includes 25 women.  We now have probably 5,000 trailers and 5,700 sisters from all over the world.  One of our mottoes is "making girls out of women."
Fly Fishing in the waters of Montana is about the most beautiful adventure we have. Each cast is like a ballet with soft floating lines and the gentle plop of the fly on the water, tiny ripples fading out, in a gorgeous setting. We have guides for all of our trips. Fly Fishing School 101 in August takes place in Absarokee, and we have an annual couples' fly fishing event on the Missouri River.  This year we are supporting Hope, the Casting for Recovery Tournament in Hamilton, in October. But most of our fishing trips are on the Yellowstone, Missouri, Madison, Big Horn.  We have four per year.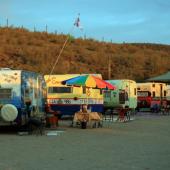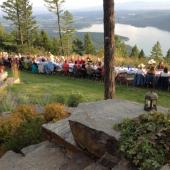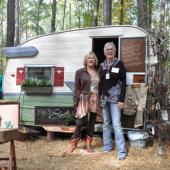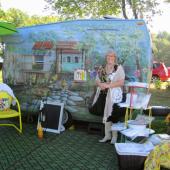 As we started growing, we noticed fly fishing was not everyone's idea of fun so we started adding more adventures.  Cowgirl College, Boot Camp, and Cowgirl Retreat are three of our most popular events. At Nine Quarter Circle Ranch in Gallatin Gateway, the idea is to kick back and enjoy anything you want to do—cozy cabins, porch rockin', horseback riding, fishing, photography, hiking, and visiting with other Sisters. The most exciting is the pack trip into the back country of Yellowstone Park.  On my bucket list for sure!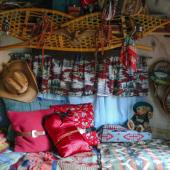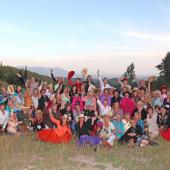 "We have more fun than anyone"  so pack up and join Sisters on the fly on any of our fabulous all-gal adventures.
Find out a lot more at: www.sistersonthefly.com
Go with Sisters on the Fly on a fishing trip in Glacier National Park: