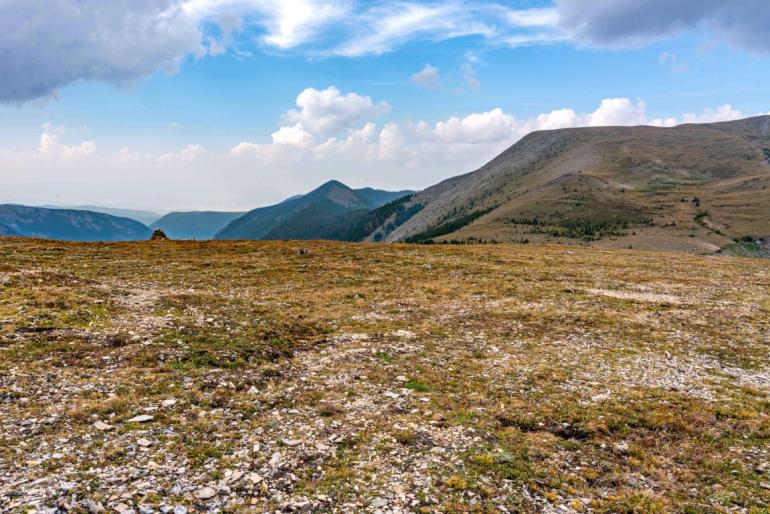 Have you ever wondered about all the different Montana Wilderness Areas?  Well, there are currently 15 federally and one tribally designated Wilderness Areas in Montana that make up approximately 3.5 million acres.  That's a lot of land to get lost in!
The Anaconda-Pintler Wilderness (A-P W) is one of the five original Montana wilderness areas set aside by the Wilderness act of 1964, along with the more famous Bob Marshall and Selway-Bitterroot as well as the Cabinet Mountains in the NW corner of Montana and the Gates of the Mountains in the central part of our state.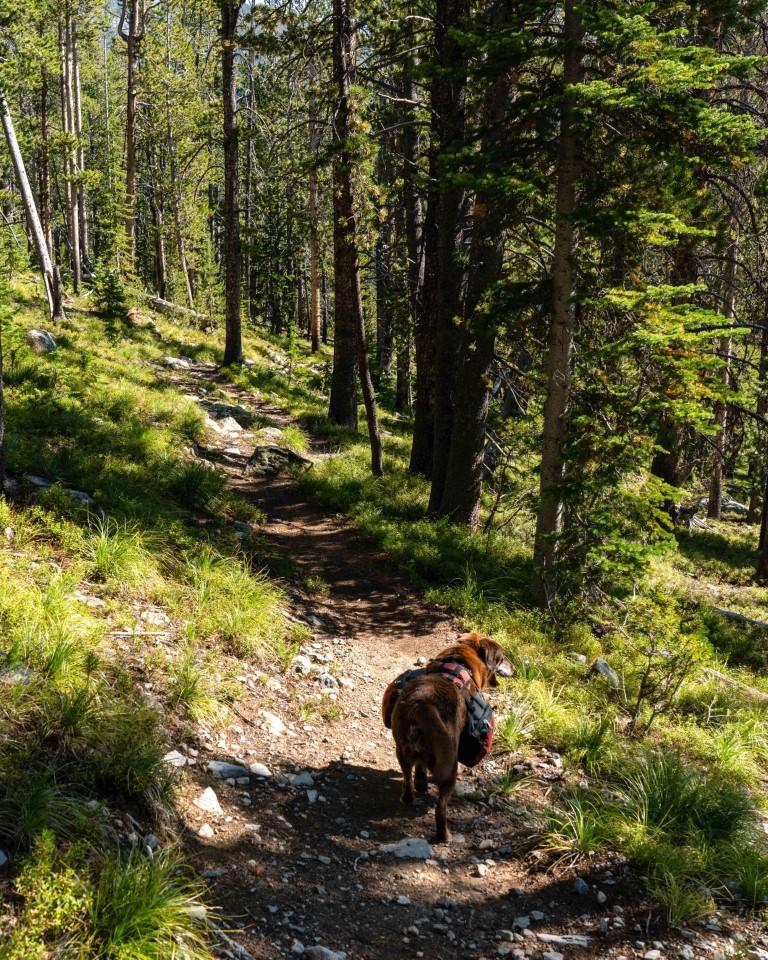 Fewer than 300 miles of trail crisscross the A-P W, but only the 45 mile section of the Continental Divide Trail ("CDT") would qualify as "busy".  That means there is plenty of opportunity here to get away for some quiet alone time, especially if a little effort is taken to get off the main thoroughfare trails.  Best of all, it is a dog-friendly wilderness area, which is important to me and my trail mate!
Despite its somewhat central location in the western half of our state, the A-P W, is one of the lesser visited wilderness areas in Montana.  It seems to hide in the shadow of Montana's more famous wildernesses mentioned above.  Its 158,615 acres straddle the Continental Divide as it follows the crest of the Anaconda Mountain Range. This is a heavily glaciated landscape of high, rugged peaks, sharp cirques, wide U-shaped valleys, alpine meadows and layers of glacial moraines.  Elevations range from a low of about 5,100' to several 10,000-plus-footers, the highest being the summit of West Goat Peak (10,793'). With treeline at about 9,000 ft, this makes for some really spectacular scenery, crowned with open expanses of tundra and rocky crags.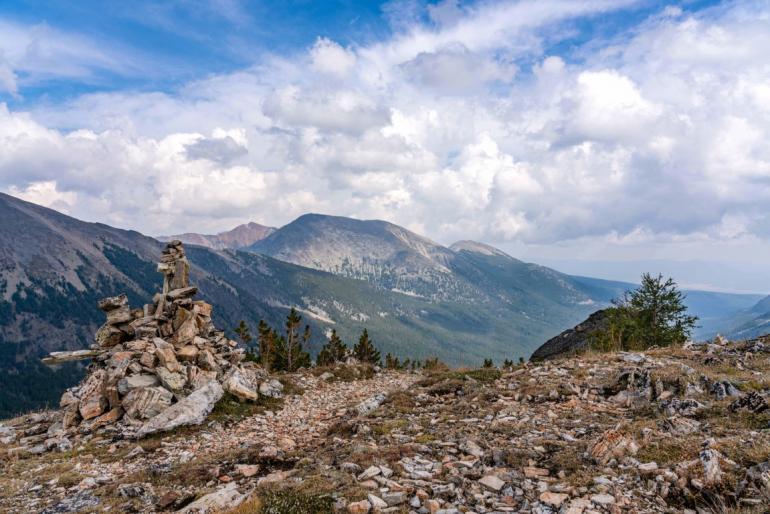 Runoff from the winter's high snowfields feeds into crystal clear streams and sparkling alpine lakes below, before heading further down over cascades of boulder-filled waterfalls.  Famed blue-ribbon trout streams, such as the Big Hole River to the south, Rock Creek to the north and the Bitterroot River to the west rise from these mountains.  
The A-P W is home to abundant wildlife at various elevations.  Mule deer, elk, moose, black bear, mountain goat, bighorn sheep, puma, wolverine, and lynx all call A-P W home.  The lakes may be frozen over until mid-July, but once they're open, you'll find excellent fishing.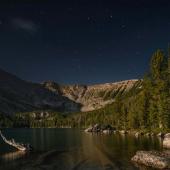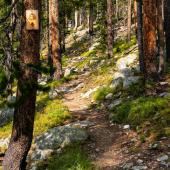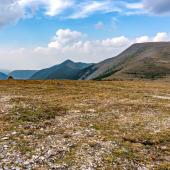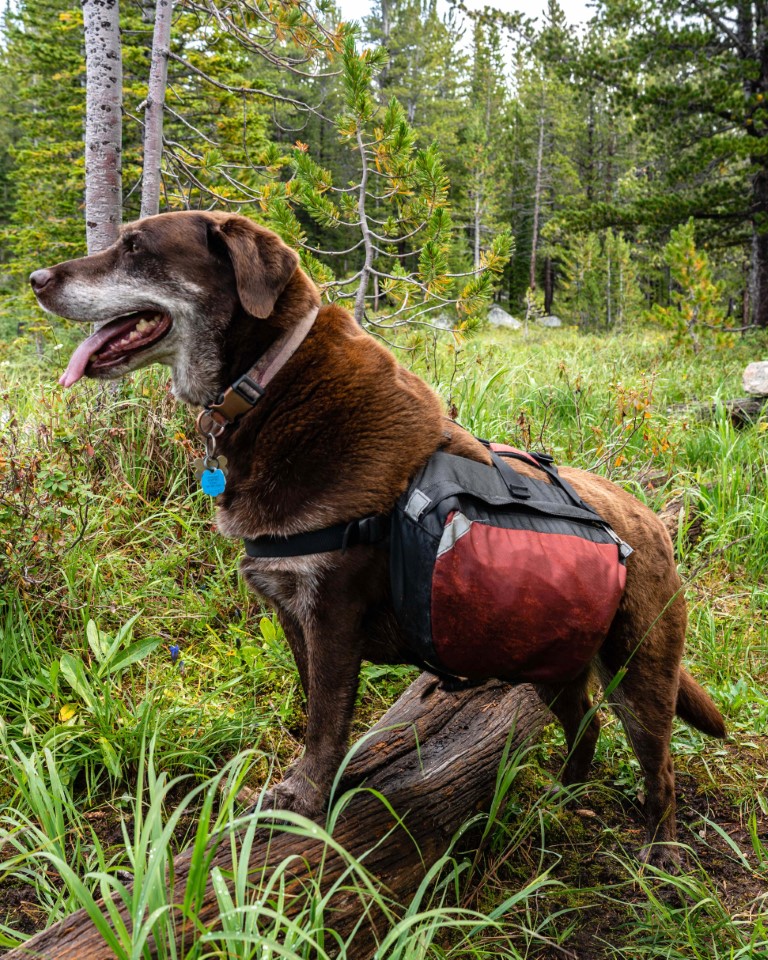 As has been the case with many of Montana's mountainous areas, the last 20 has seen a real toll taken by forest fires in the A-P W, especially in 2000 and 2017.  However, this is Nature's way of regenerating a forest, and opening the canopy has some advantages, such as increased long views.  Despite this, there is still plenty to explore that hasn't burned.  
In addition to the designated wilderness, much of the surrounding National Forest land is managed as a no development, primitive area, making the effective size of this gem that much larger.  The trails range from "easy" to "strenuous", so there is something for everyone here – but be sure to bring the DEET.  With water comes mosquitoes.  But once the cooler weather of early fall sets in (such as now), they disappear, making now the perfect season to visit this one of the Treasure State's treasures.  It's time to "fall" for Montana's Anaconda-Pintler Wilderness!

Happy Trails!
Doug Stevens, The GrayTrekker.