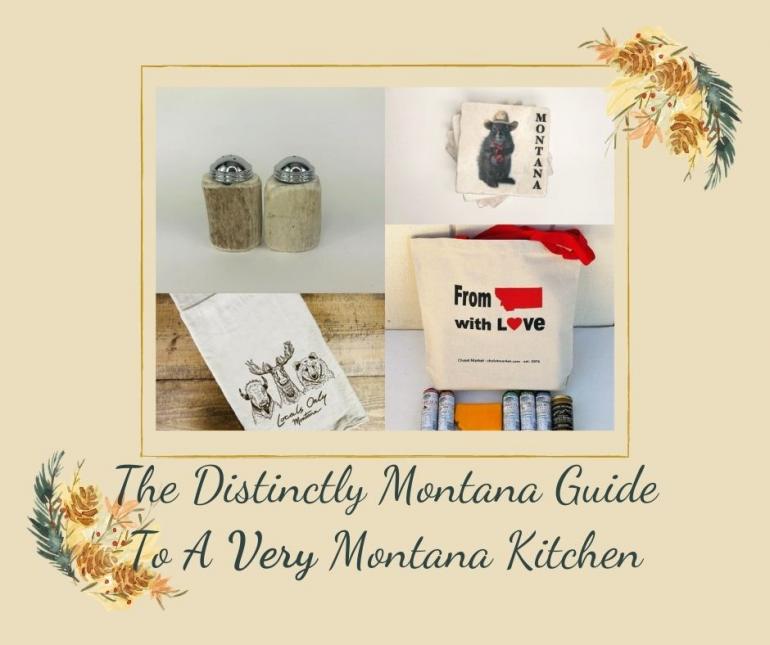 It's happened to everyone before; you're going into someone's kitchen, maybe on a date, or maybe visiting a friend or relative.  You've never seen this person's place before, but you're excited to see their place.  There's always something intimate about seeing where someone cooks and prepares all their meals.  
And then you go inside, and it's not Montana enough.  In fact, sometimes they're not Montana at all.  That's when you collect your oil slicker and your 10-gallon hat and storm out, never to return.  
Or maybe, even worse, it's happened the other way around, and you're the one left standing in a lame kitchen full of boring, not-Montana products.  Ugh.  
Well, Distinctly Montana is here to help you make your kitchen more Montana - and in so doing, avoid the embarrassing blunders that have otherwise ruined so many promising evenings. 
One of the easiest ways to spruce up a kitchen is by the careful application of dish towels; we reckon you don't really know a person until you've sat a while with their dish towels.  Well, when it comes to the rustic, playful dish towels of "Intrigue Ink," they're bound to turn some heads.  Available in six varieties, you can communicate volumes to your guests with simple, attractive Western designs featuring Montana cowgirls, elk and grizzlies, bears, fly-fishing lures, and the most Montana design of them all: one that reads "locals only."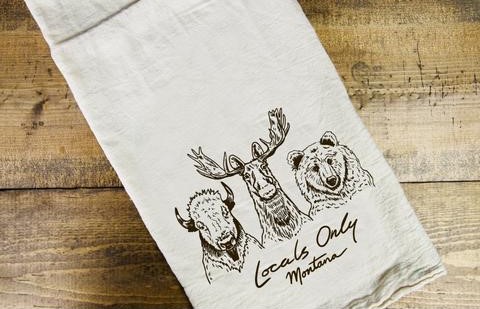 In Montana, there are few animals scarier than a grizzly bear - maybe only two.  One of course is the world-famous jackalope, scourge to grasshoppers and acorns everywhere.  The other is the elusive "Montana Cowboy Squirrel," easy to recognize because of their high-crowned, wide-brimmed hats and their jaunty red kerchiefs.  If there's one thing the Montana Cowboy Squirrel hates, it's transplants.  Two things?  Rings left on wooden surfaces.  Get some of these coasters, and you'll deal a big blow to both.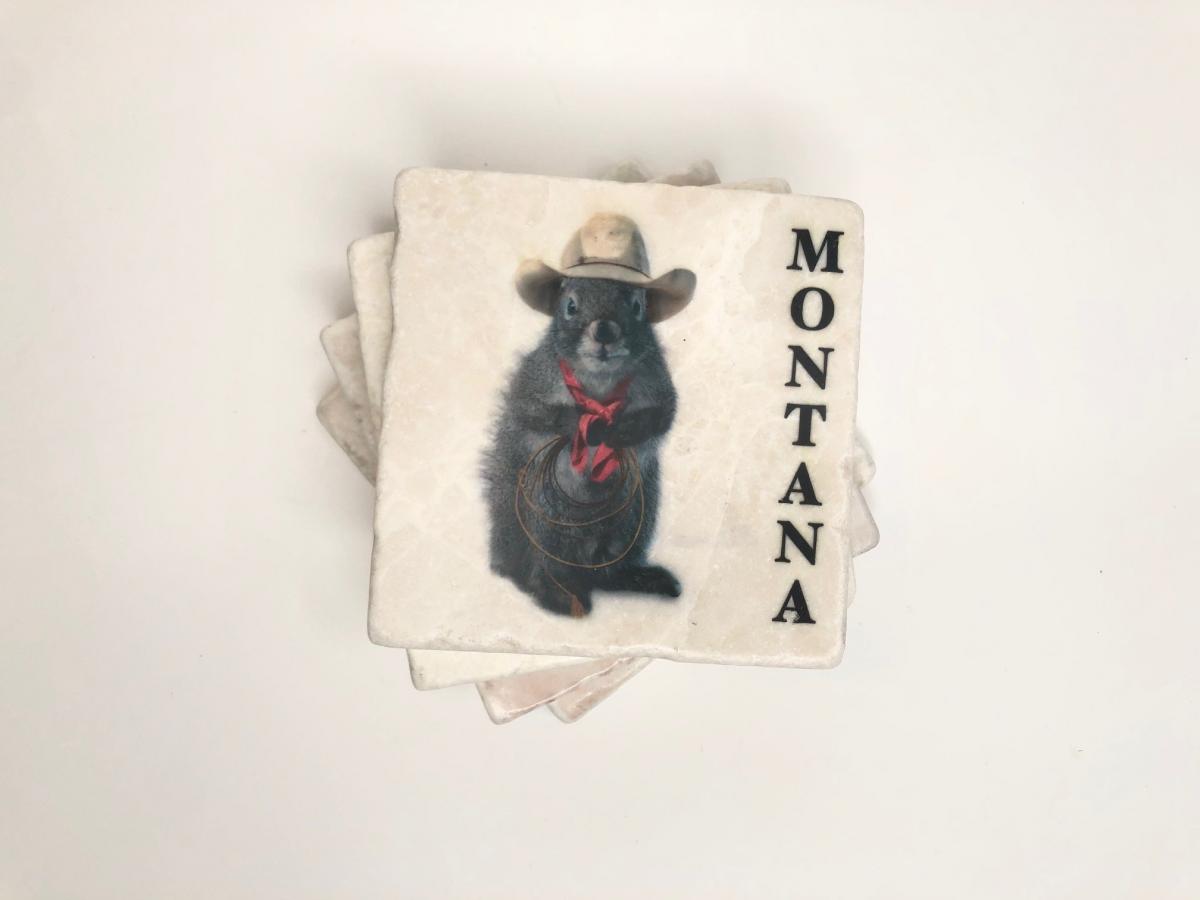 Are you still dashing salt and pepper on your food using boring old porcelain or plastic shakers?  Well, let me ask you this: did a majestic wild animal have to give up a piece of their head to make those shakers?  No?  Then you're not a real Montanan.  Get with it.  Until we have enormous, fifty-pound salt and pepper shakers made from entire bison skulls, this is as Montana as you can get.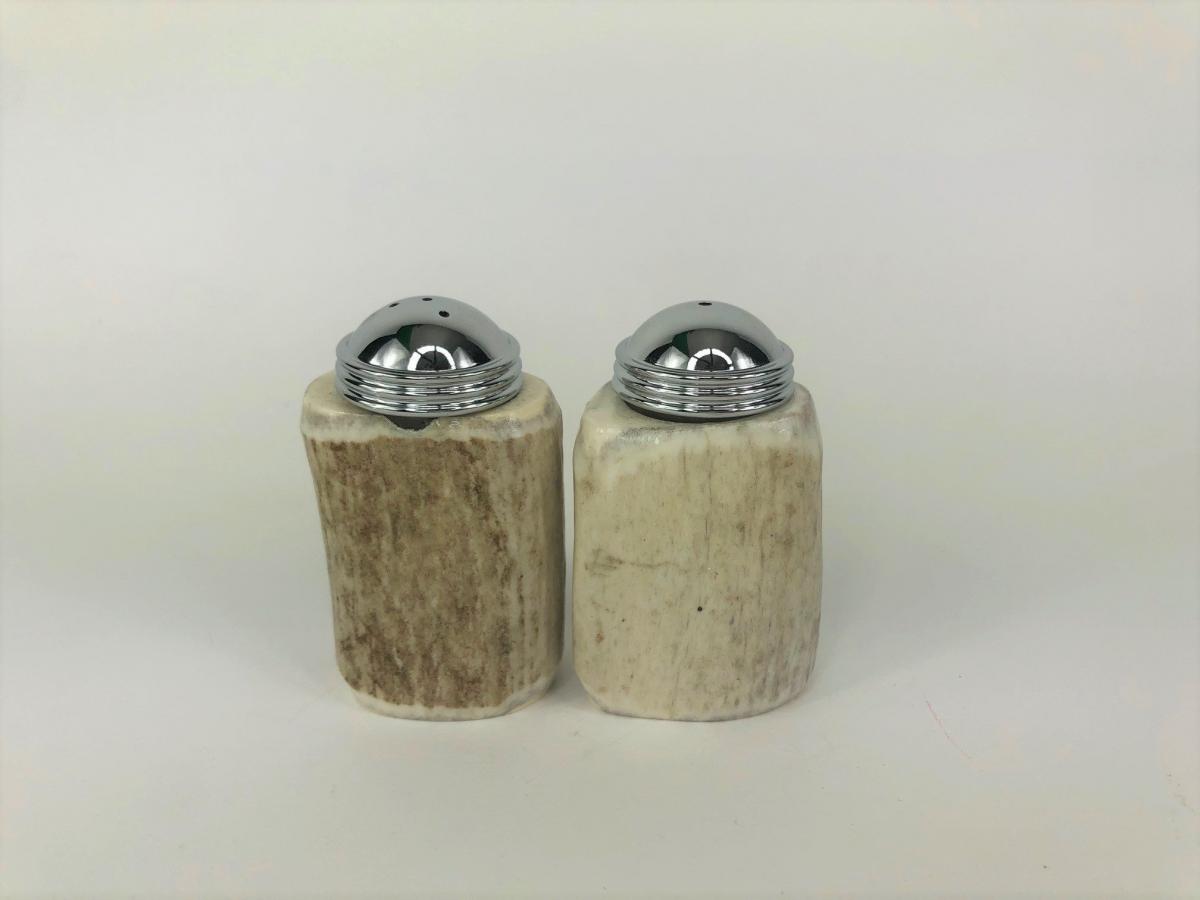 Finally, no Montana kitchen is complete without some sausage made of game meat, and some tasty cheese to go with it.  This scrumptious and oh-so-Montana gift tote comes from the culinary wizards at Chalet Market, who have perfected the presentation of Montana meat.  For an especially Montana meal, mix the elk summer sausage, buffalo salami, and beef together on a plate with some of the delicious cheddar cheese (served in the shape of Montana)!  Now that's about as Montana as you can get!