Folks who have been to Montana have already experienced its big skies stretching from horizon to horizon. They are the state's best-known trait. 
But sometimes we have to consider what Montana might have to offer beneath the ground—or more specifically, beneath its streets.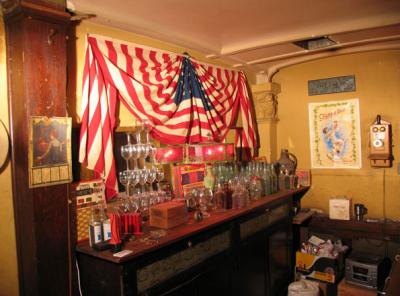 In a 1916 report from the Mail-Tribune the Law and Order League of Chicago visited 28 cities, apparently in order to assess their lawlessness in comparison to Chicago's. They found Washington and Oregon to have been pretty decent, but thought that Butte and Havre were the worst two cities they visited. Of the two, they opined Butte might be able to redeem herself, but that Havre was pretty much beyond saving. 
The report described the Hi-line town of Havre, MT, as "The sum total of all that is vicious and depraved parading openly without restraint." In Havre's rough and rowdy past as a young railroad town, its streets were filled with smugglers, gangsters, opium dealers (followed at an eager distance by opium-takers), beleaguered church-men, and sinners of every description.
But in the early summer of 1905, Havre had suffered the great fire that would destroy much of its Main Street. Some saw the reconstruction as a chance to spruce up the town. Expensive, large-scale construction projects aimed to fill the block leveled in the blaze. Yet others of an entrepreneurial bent decided to forgo the costs of constructing new buildings. Instead, they moved their businesses under the city streets into a mixture of steam tunnels and passages made by Havre's famous gangster mayor Shorty Young to facilitate passage between his businesses.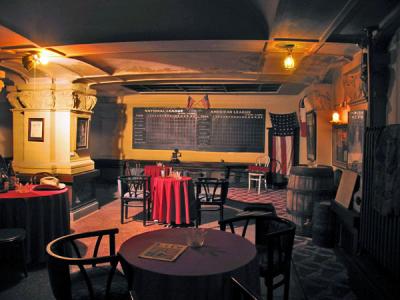 Much of the town's business, criminal or otherwise, was transacted in the dimly lit environs of an underground network of tunnels constituting "what we, today, might call an underground mall," according to the Havre Chamber of Commerce. And like any good shopping mall, it contained a dentist's office, pharmacy, saloon, opium den, and brothel. But the tunnels also catered to those who were a bit more high-falutin', the cultured sort, with the Gourley Brothers Bakery and Tamale Jim's kitchen. 
Havre's underground flourished until around the 1920s and 30s, when the town endeavored to straighten out and go legitimate. The tunnels gradually fell out of use, filling with rubble and detritus until Frank DeRosa and Lyle Watson had the tunnels excavated and restored. They opened Havre Beneath the Streets, which offers tours of the tunnels complete with historical reconstructions of the opium den, saloon, and restaurant, and has been entertaining tourists and interested locals ever since.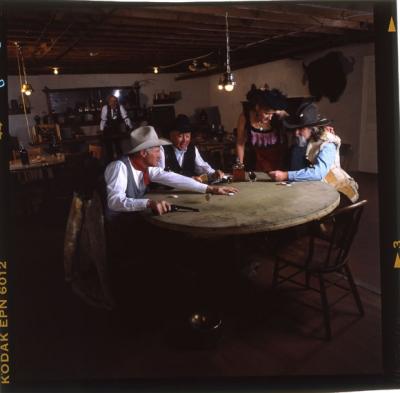 But Havre is not alone in having once had a secret life underground. There are also tunnels under Butte, Missoula, and Billings, some open to the public, some still entombed in the past. 
Take Billings' tunnels, for instance. There have always been persistent rumors of bootlegging, opium and smuggling under Billings' streets. And the rumors have longevity, since the Billings Gazette tried to put them to rest as far back as 1943 with the headline "No Tunnel System." 
Even so, urban legends about the size and complexity of Billings' tunnels continue; the FBI inquired about the tunnels after 9/11, investigating their possible utility to terrorists or enemy agents. It is harder than ever to parse out the truth of the Billings' tunnels, with 100 years of stories and conjecture to wade through.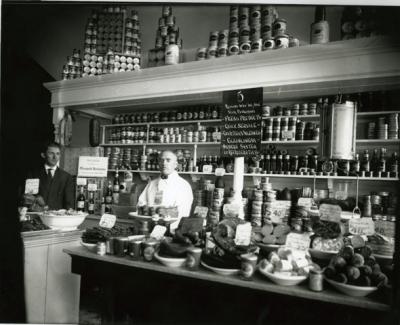 But one thing is beyond question: there are steam tunnels under Billings' streets, over three miles of them radiating out from the town's old water heating plant, now defunct but once the largest west of the Missouri River. But they were, and are, narrow and winding, hardly fit staging grounds for large-scale criminal enterprises. 
Nevertheless, they have acquired a somewhat sinister reputation. It might be that part of them are still jammed with supplies for surviving a nuclear catastrophe—old sanitation kits bomb shelter supplies are stacked to the ceiling in some corridors. Though closed to the public, the walls bear ominous messages in graffiti, like "To Hell, Step High" and "Beware the Devil", which seems to suggest the Billings tunnels will be the subject of Montana's urban (or would that be rural?) legends for a long time to come.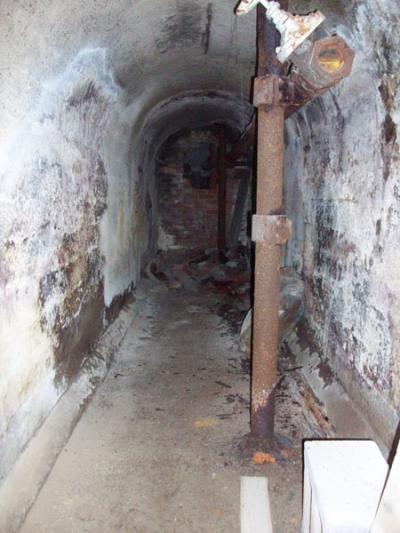 Not to be outdone, Missoula also has tunnels. And like Billings, theirs are also steeped in lore. 
As University of Montana grad student Nikki Manning, author of the book Historic Underground Missoula, reports, stories about how "the Chinese built the tunnels in order to travel around without being seen" and "that they smoked opium in the tunnels." In fact, the idea that Chinese immigrants built the tunnels is, she says, a "very common myth" in any Western city with tunnels. Even so, it is possible that "Chinese labor was used to build some of the tunnels." 
Also, according to old maps, "female boarding" houses (read: brothels) and saloons dwelled down there. And, interestingly, one of Missoula's tunnels, underneath the now deconstructed Missoula Mercantile, is rumored to have been used by John Wayne to get from his hotel to the Mercantile in order to buy some new duds at the Merc without being spotted by fans. The story is hard to confirm,
but it adds another layer of oral history to an already storied city. 
Unfortunately for urban explorers, all of Missoula's 40 or so entrances to the underground are sealed. Not that you'd necessarily want to travel through them anyway. At 6 feet tall and 3 – 4 feet wide, those of us with a few extra pounds or a tendency for claustrophobia might do better to avoid them and read Ms. Manning's book instead.
Finally, there are the tunnels underneath Butte, Montana. Not just mining tunnels, although the Copper City has plenty of those as well. These tunnels contained stores, eateries, a jail, and a brothel, naturally. But they also contained one of Western America's grandest speakeasies. 
In the early 20th century Butte was a bustling metropolis in which the trolleys ran 24 hours a day. As many as 130 different organizations did business in the tunnels alone. When the country was firmly ensconced in prohibition, Butte still had somewhere in the order of 100 bars. 
So it was boom times for Butte when the Rockwood Hotel was built in 1912. The Rockwood was fancy, with floors imported from Italy and wainscoting in marble. In short, the Rockwood meant luxury. But it also meant booze, and lots of it. Because when the area under the Rockwood was excavated in 2004, a surprising discovery was made: In the tunnels underneath was one of grandest speakeasies to sling whiskey west of St. Louis, complete with carvings of mythical griffins, stained glass, tables for gambling, and a room for checking guests' coats. 
The collapse of prohibition was so dramatic and so sudden that the Rockwood Speakeasy was more or less abandoned; the coat check room was still full of coats, untouched since the 1920s, and there was a political button found on the ground. It read "Hoover For President." 
The button is a memento of how Montana's history and folklore can be even deeper than we realize, and that in addition to all the stories we already know, of homesteaders and trappers, farmers and schoolmarms, there are other stories buried just underneath.
They wait, underneath streets we see everyday, for us to dig them up again. 
Take A Tour
Havre Beneath the Streets is open 9 to 5pm in summer and 10 – 4pm in winter. (406) 265-4383
The Rockwood Speakeasy is the centerpiece of Old Butte Historical Adventures's "Butte City Underground Tour," which lasts about 1½ to 2 hours and is available 6 days a week. The tour winds through a block of exhibits, and includes the old jail and parts of the Dellinger Building, which is, as they point out on their Web site, "ghost-ridden." I would like to encourage you—no, admonish you—to give them a call at (406) 498-3424 and take the tour soon. 
And those curious about the tunnels of Missoula, would do well to read Nikki Manning's Historic Underground Missoula, available from your favorite local bookstore.