Holiday Drinks
Winter Cocktails from Headframe Spirits (Butte) and Montgomery Distillery (Missoula)
In case you've forgotten your English carols, wassailing means to drink plentiful amounts of alcohol and enjoy oneself with others in a noisy, lively way. And it's a safe bet that Montanans are second to none in that regard.
So as those bitter winds blow down from Canada and you wait for the plow guy to clear your driveway, what better way to wile away the winter than imbibing a cocktail or two made with spirits distilled in Montana? 
A few years ago when Montana's state legislature loosened the rules for brewing beer and distilling spirits, a number of enterprising Montanans set up what have become some of the country's best brewpubs and distilleries. New enterprises continue to open throughout the state, a testament to both entrepreneurship and Montanan's unslaked thirst.
So as the snow piles up enjoy a winter-themed cocktail made with spirits distilled right here.  I've selected two drinks from the growing number of distillers—one from Headframe Spirits in Butte and one from Montgomery Distillery in Missoula.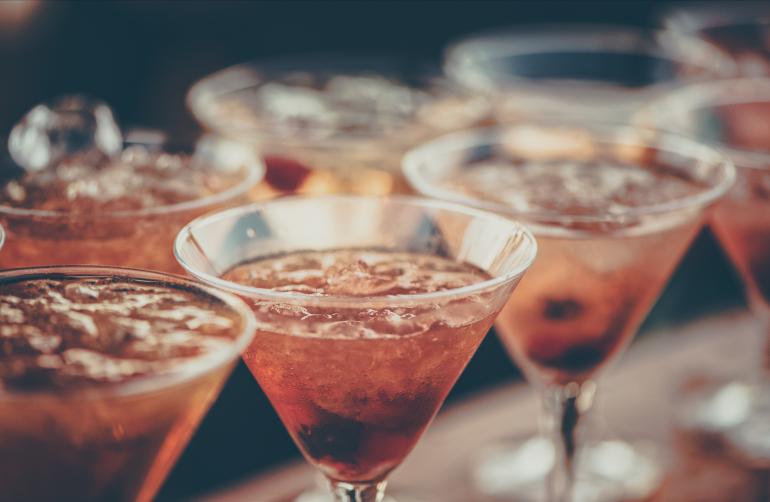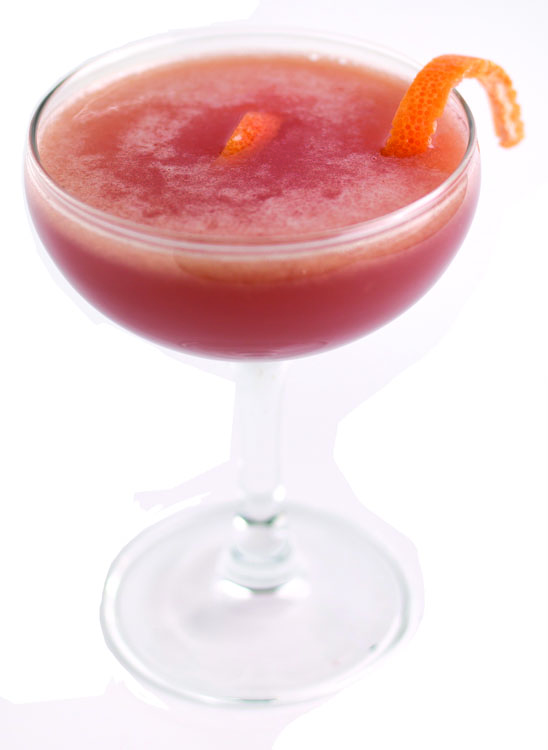 Montgomery Distillery | Missoula, MT
The tasting room manager of Montgomery's Tad Hilton offers us:
Ingredients
1 1/2 oz. Skadi Aquavit* 
3/4 oz. lime juice 
1 oz cranberry-caraway syrup (recipe follows)
5 dashes orange bitters 
Splash of club soda 
Method
Combine all ingredients in a cocktail shaker. 
Shake hard and strain into a chilled coupe or martini glass. 
Top with a splash of soda water and garnish with a citrus twist.
To make the cranberry-caraway syrup, heat a medium-sized saucepan over medium-high heat. Add one tablespoon of caraway seeds to the dry pan and toast the caraway for 10-15 seconds. Keep the seeds moving around the pan so they don't scorch. Add 12 ounces of fresh cranberries, two cups of water, and the peel of two oranges to the pan. Bring to a simmer and cook for 15 minutes. Strain the syrup into a clean container and stir in one cup of sugar.   Refrigerate and use when cool. Makes about 2 cups. 
Headframe Spirits | Butte, MT
My friends at Headframe Spirits in Butte produce a wide variety of spirits, each one named for a mine in Butte's storied mining history. Headframe was a pioneer in the craft spirits industry in Montana and their owners, John and Courtney McKee, bring fascinating backgrounds to their enterprise. John was a cellular biologist and Courtney has experience in the culinary field. Here's their suggestion for a winter cocktail:
ANGEL CIDER
Ingredients
2 oz. Destroying Angel** Whiskey 
4 oz. fresh pressed apple cider
(spiced with cinnamon and ginger or however you prefer)
1 oz. fresh lemon juice
Cinnamon and sugar, for rim
Apple slices, for garnish
Method
Cut lemon wedge and moisten rim of glass, dip in cinnamon and sugar mixture.
Combine the whiskey, apple cider, and lemon juice in shaker with ice.
Strain into martini glass, garnish with apple slice.
*Aquavit is a Scandinavian spirit made primarily with grain or potato and flavored with caraway.
**Destroying Angel is the name of a long-closed copper mine in Butte.