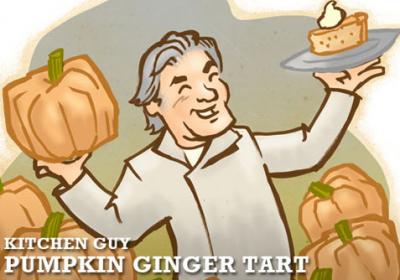 When Cinderella's Fairy Godmother transformed a pumpkin into a coach fit for a princess, she gave us but one of the many things we can do with America's favorite gourd. Yes, I know I've stretched the metaphor, but ever since the first Thanksgiving near Plymouth, Massachusetts, pumpkin has been an enduring symbol of fall and even early winter.
Typically, the dessert you'd make with pumpkin is a pie. Here's a variation on that theme: it's my Pumpkin-Ginger Tart, using only some of the spices one might use in the traditional pie and thereby bringing out more of the pumpkin flavor, along with the sweet surprise of crystallized ginger.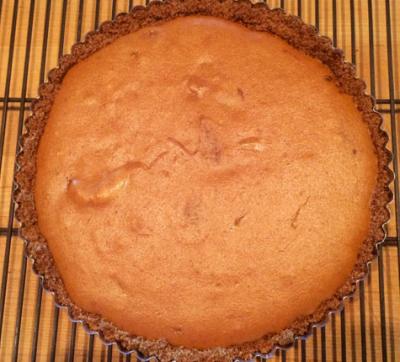 Here's the recipe:
1-1/2 cups of cookie crumbs (half vanilla wafers and half ginger snaps)
2 Tbsp. sugar
3 Tbsp. melted butter
6 ounces cream cheese, softened
3/4 cup light brown sugar
3/4 cup pumpkin puree (not pumpkin pie filling)
1 1/4 tsp. ground cinnamon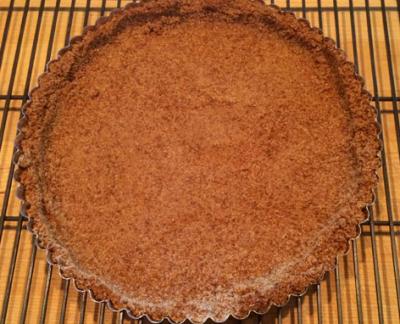 1/2 tsp. ground ginger
1/4 tsp. salt
1 large egg yolk
1 large egg
3/4 tsp. vanilla extract
1 Tbsp. crystallized ginger
whipped cream
Make the crust:
Mix the cookie crumbs, sugar, and melted butter using on and off pulses in your food processor. Press into a fluted tart pan with removable bottom and press up the sides. I use the bottom of a rounded measuring cup. Bake at 350° for about 10 minutes until the crust turns golden. Remove from the oven to a cooling rack.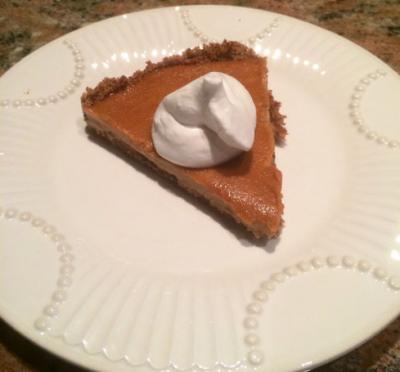 Make the filling:
Position a rack in the center of the oven and reduce the heat to 325º. Beat the cream cheese and brown sugar on medium speed until smooth and lump free. Add the pumpkin puree, cinnamon, ginger, and salt and continue beating until well blended. Add the egg yolk and whole egg and vanilla and beat until just incorporated. Turn off the mixer and sprinkle in the crystallized ginger, stirring it in with a rubber spatula.
Use the spatula to scrape the filling into the crust and spread it evenly. 
Bake the tart until the filling just barely jiggles when the tart pan is nudged, 25 to 30 minutes. Transfer the tart to a rack and let cool completely. Refrigerate until chilled completely, about 3 hours.
Garnish with whipped cream and more crystallized ginger.
All of my recipes are available at http://kitchenguyarchive.com.