Except for bananas, you can use any fruit to make a salsa. It's simply a matter of substituting your fruit of choice for the tomatoes.
The first time I served salsa made with blueberries instead of tomatoes there was an audible gasp from my dinner guests. They looked at their plates and saw blueberries mixed with diced red onions, cilantro, and jalapeños.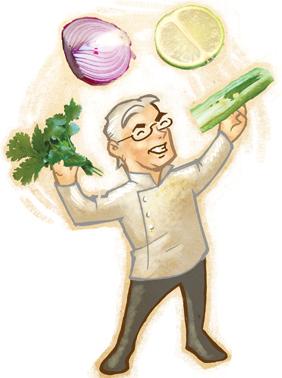 But when they got over their fear of the unknown and tried it with the grilled bone-in pork chops I served, they became instant believers. And you will, too.
The concept of using fruit as a base for salsa is not new. You can go to almost any casual restaurant these days and find something on the menu with, say, mango salsa. In addition to grilled meats, it's also great the same way you use tomato-based salsa: with tortilla chips.
Despite our short growing season, there are orchards aplenty across the Treasure State that will sate your fruit-based salsa yearnings. Those Flathead cherries, once pitted and chopped, make one of the most 
delicious salsas you'll ever taste.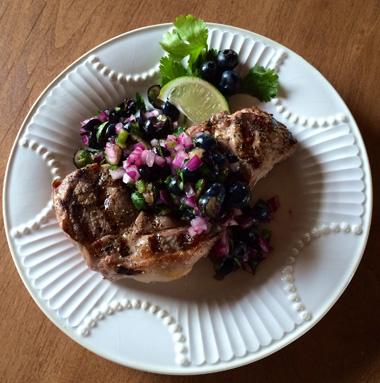 Here's the basic salsa recipe using blueberries:
1 cup fresh blueberries, roughly chopped
½ small red onion, finely diced
½ medium jalapeño pepper, seeded and diced
2 Tbsp fresh cilantro, roughly chopped
Juice from ½ a lime
Salt and pepper to taste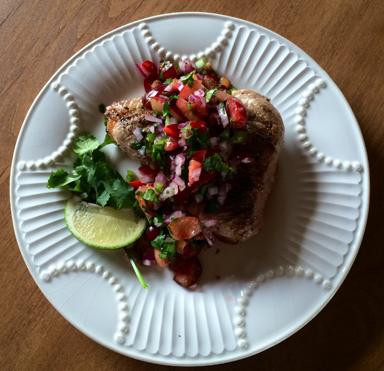 Mix the blueberries, onions, jalapeño, and cilantro until well combined. Squeeze fresh lime juice into the mixture. Taste and add salt and pepper as needed.
When our huckleberry season arrives, substitute them for the blueberries. Because huckleberries are naturally tart, you may want to add a touch of agave syrup to tame that tartness. Become a fruit salsa-making aficionado this summer: Use peaches, blueberries, strawberries, red or black raspberries — or make a conglomeration. Better yet, wait for those Flathead cherries to come into season.
And by now you've no doubt remembered that, after all, tomato is a fruit.