Background
If you have flown over Western Montana, you know how rugged this state really is. Looking down from a jet airliner puts the human presence here in perspective, with highways, towns, and cities shrinking to scale in the great sprawl of snow-draped peaks, alpine ranges, vast valleys, and river-carved canyons. Now imagine flying over this country in a 1930s-era airplane and jumping out of it to parachute into a forest that is on fire…
Montana has an illustrious aviation history. Mountain flying had its genesis here in the Treasure State and the techniques, skills, and equipment that were tested in the big stormy skies over Montana mountains are used by pilots around the world, from Alaska to the Andes and Himalayas.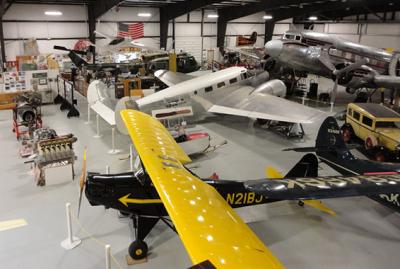 In honor of Montana's brave aviators, Missoula's Museum of Mountain Flying was founded in 1993 to "preserve the legends, lore, and historical legacy of the planes, pilots, and individuals who pioneered one of the most dangerous and adventurous forms of aviation in the Rocky Mountain West." 
The Museum also honors the memory of Johnson Flying Service, the premier mountain flying service in the Northern Rockies from 1929 to the early 1970s. Started by Bob Johnson, the Service worked alongside the US Forest Service to pioneer smokejumping, aerial fire-fighting, and backcountry flying in Montana and Idaho. Rufus Robinson and Earl Cooley, the first smokejumpers to actually parachute in to fight a forest fire, jumped from a Johnson Flying Service aircraft in July 1940 in Idaho's Nez Perce National Forest after flying from Ninemile, Montana. In preparation for the aerial battles of World War II, Johnson Flying Service trained more than four thousand pilots for the US Armed Forces in 1942 at its facilities in McCall, Idaho and Missoula, Montana.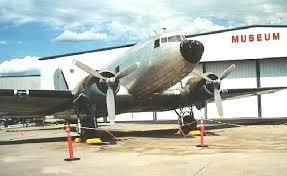 Services
In the Museum of Mountain Flying's 18,500 square-foot hangar you can check out vintage aircraft, memorabilia, artifacts, historical documents, photographs, personal narrative and diaries, motion-picture footage, tape recordings, newspaper stories, magazine articles, and books related to mountain flying. 
Hundreds of aviation artifacts and photographs are on display in the museum's R. Preston Nash Jr. Hangar. Nash, from Cleveland, Ohio, was the father of Rick Nash of Missoula, who funded the hangar's construction.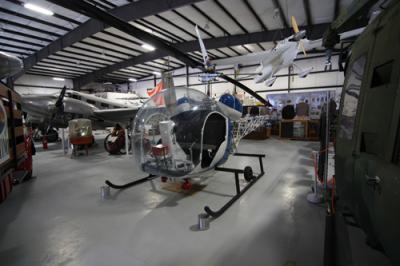 Open full-time Memorial Day to mid-September, and by appointment at other times, the Museum of Mountain Flying hosts school groups, visitors from rest homes, church groups, aviation camps, and people from all over the world. Other attractions include a gift shop, computer flight simulators, airplane models, two homebuilt aircraft for kids to sit in, and a restoration shop. The Museum is located at the east end of the Missoula International Airport.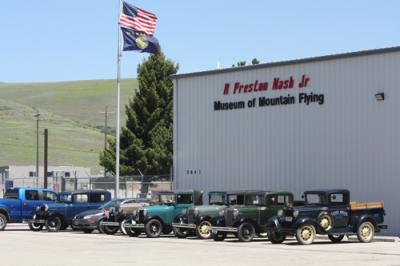 In addition to a large collection of airplane parts, the Museum of Mountain Flying houses a very valuable collection of antique aircraft including:
• The DC-3 that dropped the Mann Gulch smokejumpers in 1949
• Former WW II General Motors torpedo bomber converted to a fire bomber
• Rare 1966 Bell 47 helicopter 
• 1941 Boeing-Stearman Kaydet
• 1929 Travelair 6000
• 1946 Stinson Voyager
• 1930 American-made de Havilland Moth
• Piper J3-Cub 
• 1945 Twin Beech C-45 Expeditor
• Rutan 33 Vari-Eze