What to do in Montana...
The Season of Adventure brings a circus of activities under the big top of our bluebird skies and snowy landscapes, all pictured here. When you are wondering what to do in Montana during the winter, look no further than the falling snow.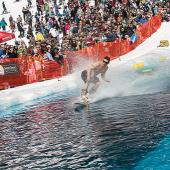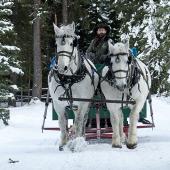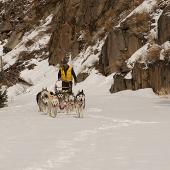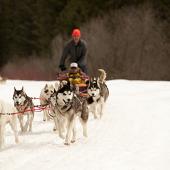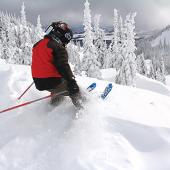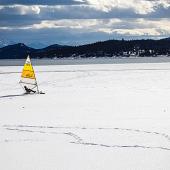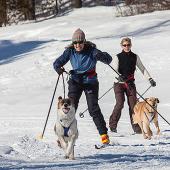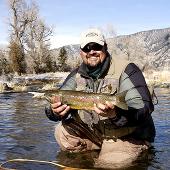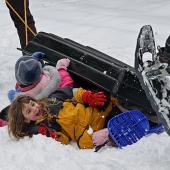 (2-3) Mushing for sport; a pack of sled dogs blaze a trail through the mountain snow. 
(4) Lisa Jones dodges through the trees and snags below North Bowl on a January powder morning, Whitefish Mountain Resort.
(5) The winter (and summer) horse-drawn ride is popular with guests at Lone Mountain Ranch in Big Sky. You are taken to a remote cabin, fed a hearty dinner, and entertained with cowboy music. You may chat with the handlers and pet the draft horses, which are like jumbo pets. Lone Mountain also has 29 cross-country ski trails, a casual saloon, and fine dining.  Guests can stay at this historic place for extended vacations or just come for the day.
(6) Snow sailing at Somers Bay on Flathead Lake.
(7) Ethan Schott, age six, busts through a wind drift on the East Rim at Whitefish Mountain Resort after a late February storm produced 17-inches of powder overnight.
(8) Pond skimming at the Whitefish Mountain Ski Area Winter Carnival at the close of the season.
(9) Two women ski cross-country, joring with their dogs outside of Bozeman.
(10) A snowboarder hangs some big air @ Logan Pass, Glacier.
(11) Winter flyfishing, Sexton
(12) Kids wipe-out on a sled outside of Bozeman.