By 1900, only 11 years after Montana became a state, 21 breweries were in operation, and a report by the state's industrial board that same year named breweries as one of its most important industries. In fact, the government publication claimed, "In the near future Montana will be one of the chief beer producing states in the nation," simply because of the pure water and superior barley grown here. As the nation saw an influx of immigrants after the Civil War, many traveled west and were well versed in the brewing arts of their homelands.
Today, Montana ranks second in the nation for breweries per capita, just behind Vermont.
However, Montanans don't just make beer; we drink it. Montana is one of three states where the average annual consumption of beer per adult is over 40 gallons, and collectively, we consume nearly 30 millions gallons of beer a year.
Beer in Montana is still the "universal beverage."
On the national level, Montana's brewing past can be traced forward to some of the biggest names in brewing today. For instance, before Miller Brewing Company took the name "High Life" in 1903 for its pilsners, High Life was a Montana brand from the Capital Brewing and Malting Co. in Helena.
And Olympia Brewing Company's famous slogan, "It's the Water," was first used in Montana by the Red Lodge Brewing Company for its Glacier Beer. (Ed. Note: There are more juicy anecdotes like this.]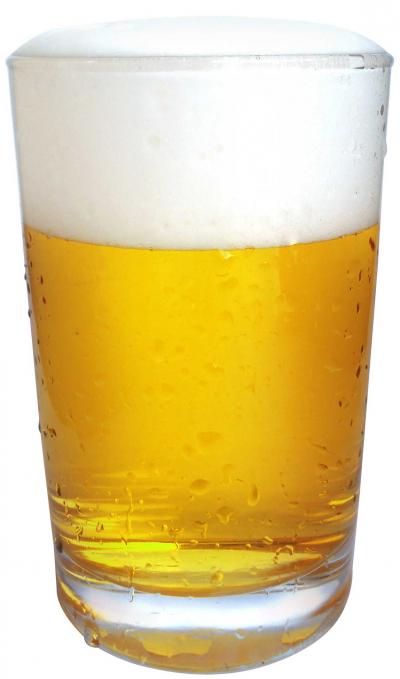 Though Montana has 37 breweries in operation today, at one time there were at least 60 independent breweries making beer, some in towns that do not exist anymore.
In 2013, Montana overtook its eastern neighbor, North Dakota, to become the top barley-producing state in the country, planting 1,000,000 acres of barley against North Dakota's 950,000, something that rarely happens according to the Montana Grain Growers Association.
"We have some of the best barley in the world," Steve Becker, outreach coordinator for Montana Wheat and Barley Committee, recently told a Great Falls newspaper. "That is why barley is contracted out by major barley companies."
The "cream of the barley crop" comes from Fairfield, in north central Montana (population 708). It has earned the title of "Malting Barley Capital of the World," which is why Anheuser-Busch and MillerCoors are the top barley purchasers there.
This book contains stories about each brewery, a foreword by Max Baucus, illustrations, and a useful index.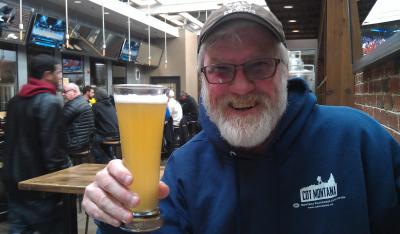 The Great Montana Beer Trek by Jim Horan
"What a great idea!" I've heard those words expressed many times when I tell people what the "Great Montana Beer Trek" is all about. My goal is to visit every brewery in the state of Montana. However, my little twist to this quest is that I must hike, ski, and/or jog at least 12 miles before visiting one particular brewery that evening. I'm also doing this "Beer Trek" to raise money for the 800-mile Montana portion of the Continental Divide National Scenic Trail which travels from Mexico to Canada. This fundraising effort is sponsored by the Montana Wilderness Association. To follow my adventures and donate to the cause just go to www.greatmontanabeertrek or Like it on Facebook. Yes, I agree, this Beer Trek is a great idea as I travel around Montana experiencing new hiking and skiing trails and of course the fantastic craft beer being produced in Montana. Cheers!
Dog Tag Brewing
After 9/11 happened, Seth Jordan felt obligated to serve his country so he left his job with ESPN and joined the United States Marine Corps. Serving as a pilot he led over 200 combat missions and coordinated over 1,000 emergency aviation operations during his two tours to Afghanistan. He received many honors.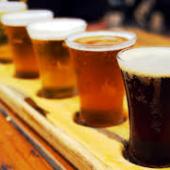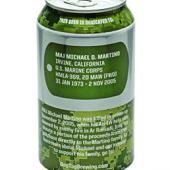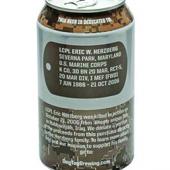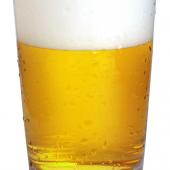 Seth has now settled in Belgrade and recently founded Dog Tag Brewing, a craft beer company dedicated to honoring fallen U.S. service members. DTB is the FIRST beer company in North America to utilize a new technology that allows multiple can designs per batch, enabling DTB to tell the stories of veterans. The beer, an IPA and a Lager, can be found around Montana. facebook.com/dogtagbrewing
Seth is also the Executive Director of Warriors and Quiet Waters, a nonprofit organization providing traumatically injured U.S. servicemen and women from Iraq and Afghanistan with a high quality restorative program.