Montana is infamous for its extremes of terrain and weather. Snowstorms can howl across this state like packs of white wolves, screaming through the streets, burying cars and stranding drivers in white-out conditions. Roads become glazed with ice and ground blizzards destroy visibility. The Treasure State's weather is sometimes described as nine months of winter and three months of poor skiing. We even enjoy Montana-specific terms for cold weather, including Graupel snow and Cold Smoke.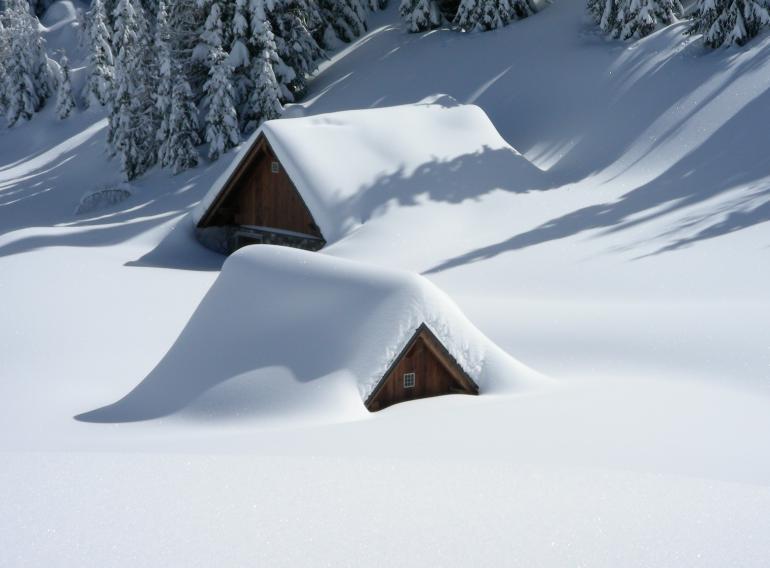 As a reminder of what the weather can do, Montana had a taste of winter in summer this year as up to four feet of snow fell in parts of Montana on the third week of September (before Fall Equinox), enough for intrepid skiers to get summer turns. A September 22 snowstorm shut down nearly every road in Yellowstone National Park. Following that, the Rocky Boy Indian Reservation reported 30 inches of snow from a blizzard on October 3, with drifts up to 8 feet! Havre and other Hi-Line towns experienced blizzard conditions and power outages from the same storm.
Anyone who has lived in Big Sky Country for a while recalls some awesome—er, hard—winters (one person's bad winter is another person's powder paradise). Skiers still reminisce about the winter of 1996-97 for its deep, stable snowpack and epic backcountry skiing. 
In a state known for long cold snowy winters, some really stand out. Bad winters can be defined by extremely low temperatures and deep snow. The combination of the two can be deadly, especially when they last for several months.
1. The Mother of All Winters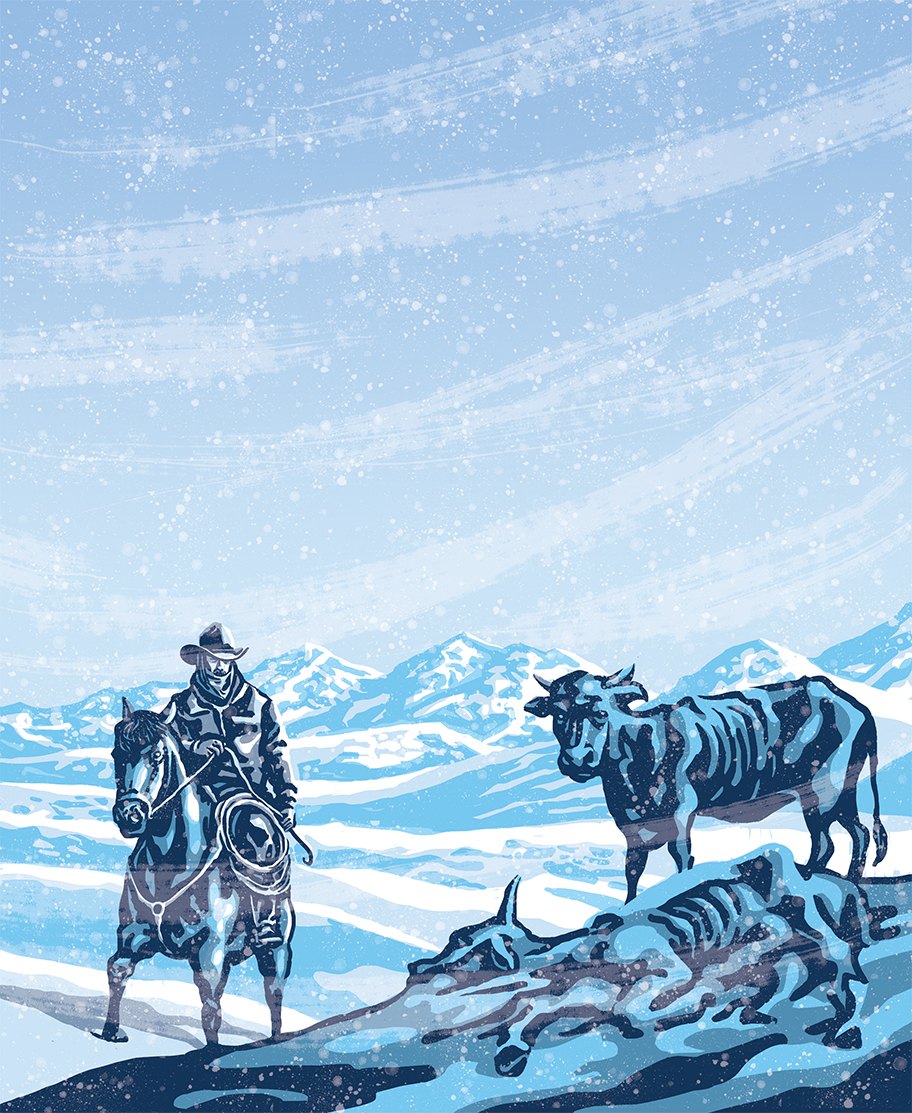 It would be hard to imagine a worse winter than 1886-87. That season changed the livestock industry, and the way people live on the western plains forever. Before that horrendous winter, cattle were left to forage on the open range with no supplemental feed. A series of mild winters had made this practical. Speculators hoping to get rich had stocked the range with huge numbers of cattle in Montana, North Dakota, Wyoming and elsewhere.
A hot dry 1886 summer baked the grass on the range and large cattle herds stripped it to nubbins. Heavy snow started in November and a series of blizzards buried the open range. A warm spell followed by a deep freeze left an impenetrable ice crust over remaining grass, and cattle starved, coming into towns and browsing on trees and shrubs. On January 9 came a 16-inch snowfall, extreme cold, and blowing and drifting snow. Cattle froze standing up and dropped dead in the streets. With nothing to feed them, ranchers could do little to save their livestock.
Montana lost an estimated 362,000 head of cattle and countless horses and sheep. Carcasses were strewn everywhere, contaminating waterways, and creating a feeding frenzy for scavengers such as wolves and bears. Hundreds of ranchers went bankrupt, and the remaining ones began fencing pastures and growing crops of hay and alfalfa to store up and feed their cattle all winter. Next time you see a huge stack of hay bales, think of the winter of 1886-87.
2. Dropping like a Rock
Montanans have seen some of the most extreme temperature shifts on Earth. In 1916, the city of Browning suffered a one-hundred-degree drop in temperature in 24 hours, from 44 above to 56 below—the most extreme such drop in US history! In Fairfield, near Freezout Lake, the thermometer dropped from 63 degrees to 21 below—an 84 degree plunge—on December 24 1924, making for one very frigid Christmas. At Rogers Pass, in 1954, Montana set a U.S. record for cold—70 degrees below zero!! Another record low set in Montana was -66 at West Yellowstone, on Feb. 9 1933. This was the lowest reading ever in Yellowstone National Park, which is known also for its endless, freezing cold winters.
3. Worst Winter of the 20th Century
1935-36, during the height of the Depression, was probably Montana's worst winter since 1887. After a cold January, the average February temperature was 22.4 degrees below normal. A low of -53 at Summit, -57 at Cascade and -59 at Glasgow on February 15 defined a brutal winter, with feed and fuel scarce, schools closed and water pipes frozen. Fifteen people died from the cold. Following a reprieve in March, below zero weather returned in April with a reading of 28 below on April Fool's Day at Chessman Reservoir.
4. Worst Spring Blizzard
One of the worst winter storms on record was actually in the spring of 1969, bringing record snowfall—up to 32 inches—and drifts as deep as 20 feet to southeast Montana in late April, along with below zero wind chills and blizzard conditions, killing tens of thousands of cattle, sheep and horses and downing powerlines for weeks.
5. When Hot Springs Froze and Trains Exploded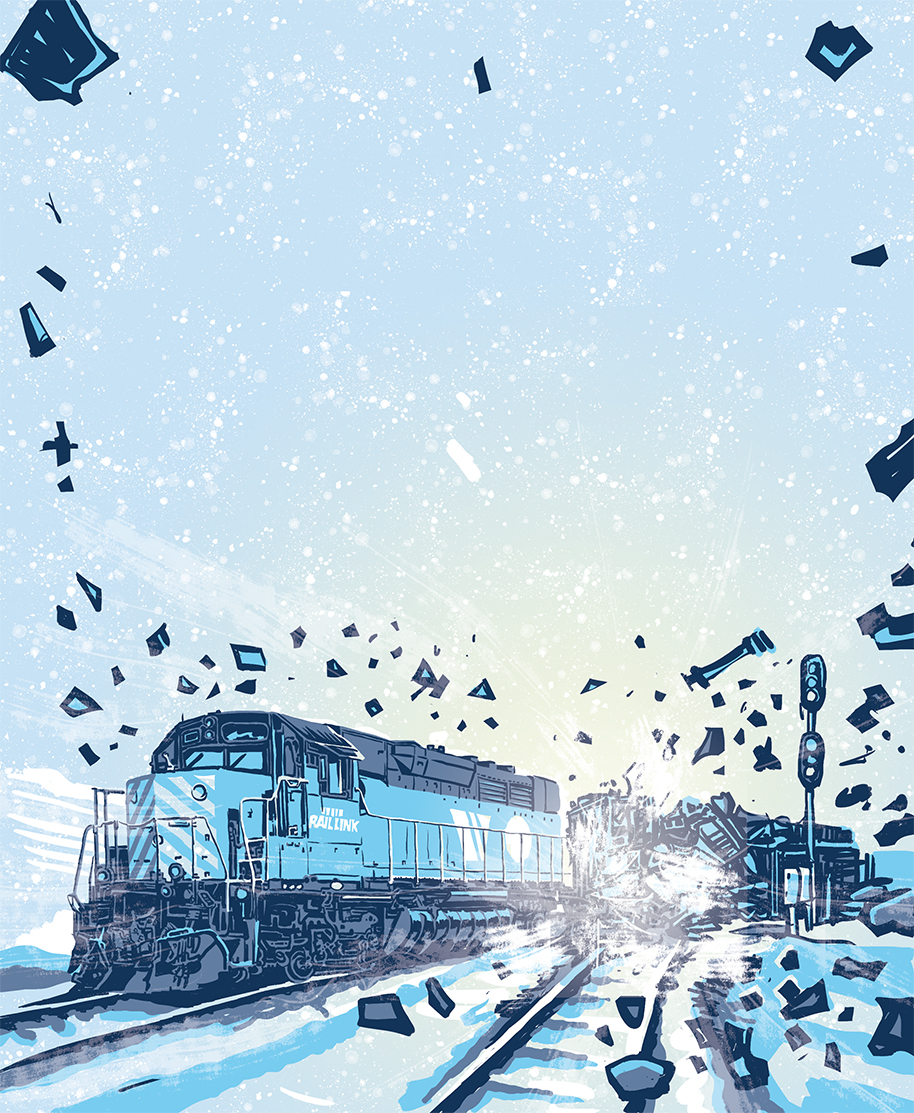 Many of remember 1988-89, the only one of Montana's five worst winters I experienced. I recall a day in February 1989 when the high in Bozeman was -27, which was lower than the record low for the date. During that deep freeze Bozeman hit 44 below! At Boulder Hot Springs where my future wife, Alaina, was working, it got to over 50 below, freezing and breaking pipes which were carrying hot springs water and causing extensive damage to the hotel. I was there the day before and drove home to Bozeman with two friends in my heater-less jeep. We had to stop at every convenience store to go inside and warm up, and still nearly froze our feet.
At the start of the 1989 cold snap the thermometer plummeted from 54 above to 23 below in Great Falls. The cold lasted five days, during which winds gusted to over 100 miles per hour across the Rocky Mountain Front, including 124 at Choteau, producing some of the worst wind chills imaginable. Railroad cars were blown over, roofs were torn off and four people were killed. A train with frozen brakes careened in to Helena and exploded, damaging Carroll College. 
While our winters are getting milder, don't get too complacent. As we saw late this summer, Montana can still deliver when it comes to winter. Get those snow tires on, check your chains, make sure your battery is good, batten down the hatches and get ready for the deep freeze.