Photos courtesy of Gayle Fisher
A few years ago my girlfriends and I began our own tradition of walking off our pie — Montana style. Each year we embark on a road trip to Glacier National Park from our home in Glacier's sister park, Yellowstone, for a week of hiking adventures. Along the way we stop in local cafés serving some of the best pie this side of the Mississippi. From banana cream to huckleberry, we celebrate all pie so grab your fork and boots and follow our crumb trail to hike off your pie this fall.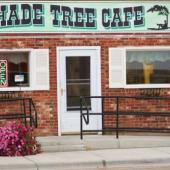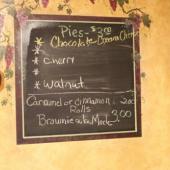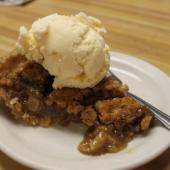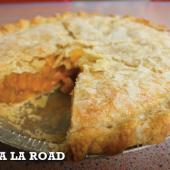 Yellowstone Country
Nestled between Yellowstone's northeast entrance and the Absaroka-Beartooth Wilderness lies the historic town of Silver Gate, where every building is made of logs from the surrounding forests including the aptly named Log Cabin Café. The Log Cabin offers several varieties of pie to fuel your hiking adventures such as strawberry rhubarb, blueberry, apple and cherry. Although the rustic interior is charming, we prefer to sit outside on a nice fall day to take in the views and swap stories of past hiking adventures.
There are many trails in the area worthy of your boots, but one of our favorites is the Pebble Creek Trail a stone's throw inside Yellowstone's northeast entrance. This 12-mile hike begins at the Warm Creek Picnic Area and finishes at Pebble Creek Campground. The first 1.5 miles is a strenuous uphill, but then it's a gentle hike along Pebble Creek all the way to the campground. This hike requires a shuttle or you can hike in as far as you like and turn around. Either way, you will be rewarded with stunning views of a mountain valley surrounded by colossal peaks where you might find a mountain goat or two.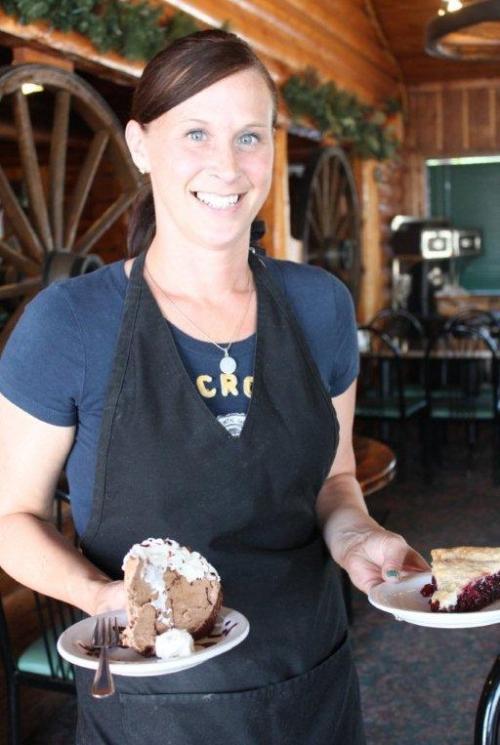 Paradise Valley
The Northern Pacific Beanery in Livingston is known for their cream pies with a flaky crust that owner, Joe Colvin, says is the key to any good pie. Choose from varieties like banana cream, coconut cream, or my favorite of theirs, chocolate cream. The Beanery is located in Livingston's old train depot. Although it wasn't always the Beanery, the building itself has served as a food establishment since it was built in 1902.
There are so many great hikes in Paradise Valley it was hard to choose just one. Our pick is the Pine Creek Lake Trail along Paradise Valley's east side. This 5-mile (one-way) trail wanders through forest for the first mile to the base of Pine Creek Falls. You could stop there, but you haven't earned your pie until you hike the remaining four miles to Pine Creek Lake — a gorgeous alpine lake resting in a glacial cirque. The strenuous uphill is worth the view at the top.
The Front Range
The Log Cabin Café in Choteau is so good we included it twice (see the inset to the right). It's located about halfway between Yellowstone and Glacier so it's the perfect stop to fuel your hiking tank. The Log Cabin serves unique pie flavors you aren't likely to find elsewhere like lemon sour cream, chocolate bourbon pecan, and peanut butter cream (a local favorite).
It's a bit of a drive to get to Our Lake trailhead, but it's worth the effort. The hike lies at the edge of the Bob Marshall Wilderness along the Rocky Mountain Front where the prairie ends and the mountains begin. This 2.5-mile (one-way) trail switchbacks through forest with several viewpoints of Rocky Mountain Peak, the highest in the Bob Marshall Wilderness. Consider hiking to the saddle above the lake for a view of the famed Chinese Wall.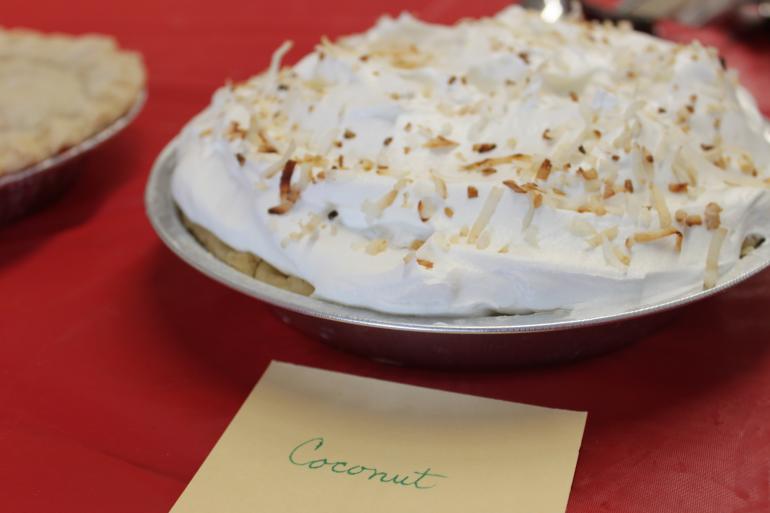 East Glaicer
You'll be ready for another slice of pie by the time you get to Luna's in East Glacier. Luna's unique huckleberry pie has a graham cracker crust and open top — a recipe inspired by a Glacier National Park ranger. It's listed on their menu as "a perfectly respectable breakfast." We couldn't agree more.
For a real adventure hike the 18.8 mile Dawson/Pitamakan Pass Trail beginning at Two Medicine Lake along Glacier's east side. The gals and I hiked this difficult three-day loop earning ourselves three slices of pie (one for each day). This trail offers spectacular views above timber line along a narrow trail traversing the side of Flinsch Peak and over two mountain passes.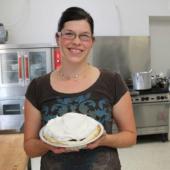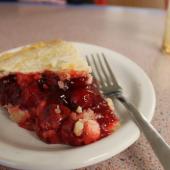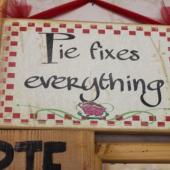 Whitefish
With more than 20 pie offerings, Loula's, located in the historic Masonic Temple in downtown Whitefish, is the place to go for pie. Their specialty? You guessed it — huckleberry. But not just ordinary huckleberry. Loula's mixes 500 gallons a year of this Montana favorite with raspberry, peach, strawberry, and many other fruits to create a dazzling array of huckleberry confections.
The Trail of the Cedars and Avalanche Lake just north of Lake McDonald in Glacier National Park is a stunning contrast from Glacier's drier east side. This 3.1 mile (one-way) hike begins on a boardwalk that meanders through a mystical red cedar and western hemlock forest. When the trail leaves the boardwalk, you'll continue to Avalanche Lake along a moss-draped gorge where American dippers dive in and out of the fast-moving water in search of aquatic insects. The lake, rimmed by steep cliffs, is fed by several waterfalls cascading from Sperry Glacier which is just out of view.
The Best of Central Montana
Touring Central Montana is a ton of fun, but it's hungry work. After a day of horseback riding, fly fishing, or floating the river you're ready to refill. And when you're in Montana, it's safe to assume you'll find a great steak or burger. But we firmly believe that dessert is the most important meal of the day. The best part is, no matter where you are in Central Montana you're never far from flaky crust and flavorful fillings.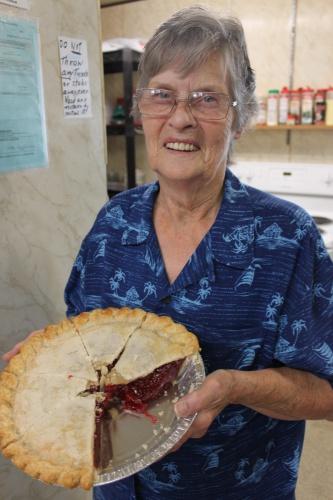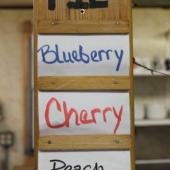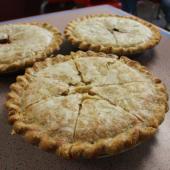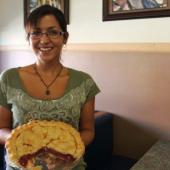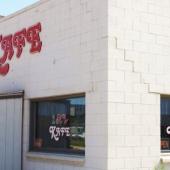 MAP (TOWNS/LOCATIONS) - Pie A La Road Cafes
(Click Here to view full descriptions of each cafe on Central Montana's Pie Trail)
Augusta – Lazy B
Chester – Spud's Café
Choteau – Log Cabin
Conrad – Home Cafe
Denton – Shade Tree
Fairfield – Cozy Corner
Fort Benton – Golden Age Center (one day a month)
Grass Range – Little Montana Truckstop
Great Falls – 2K's Kafe
Great Falls – Family Affair
Great Falls – Lippi's
Havre – The Lunch Box
Havre – Wolfer's Diner
Lewistown – The Bon Ton
Loma – Ma's Café
Martinsdale – Crazy Mountain Inn
Valier – The Lighthouse
White Sulphur Springs – Truckstop Café
Winnett – Kozy Korner