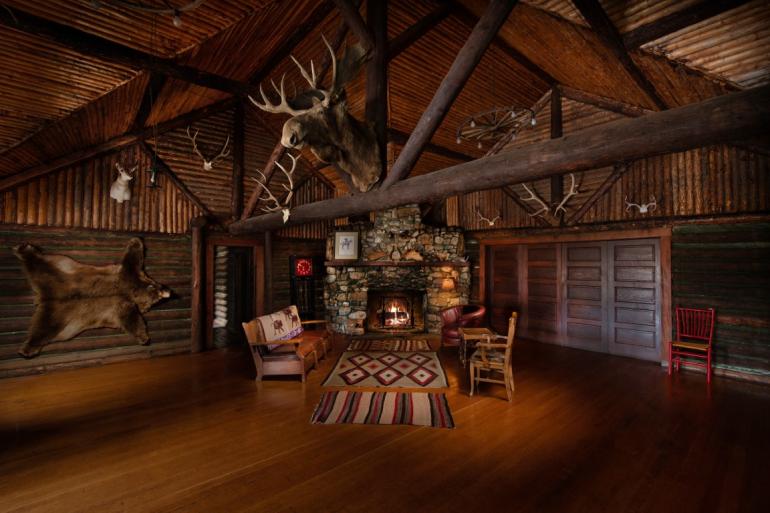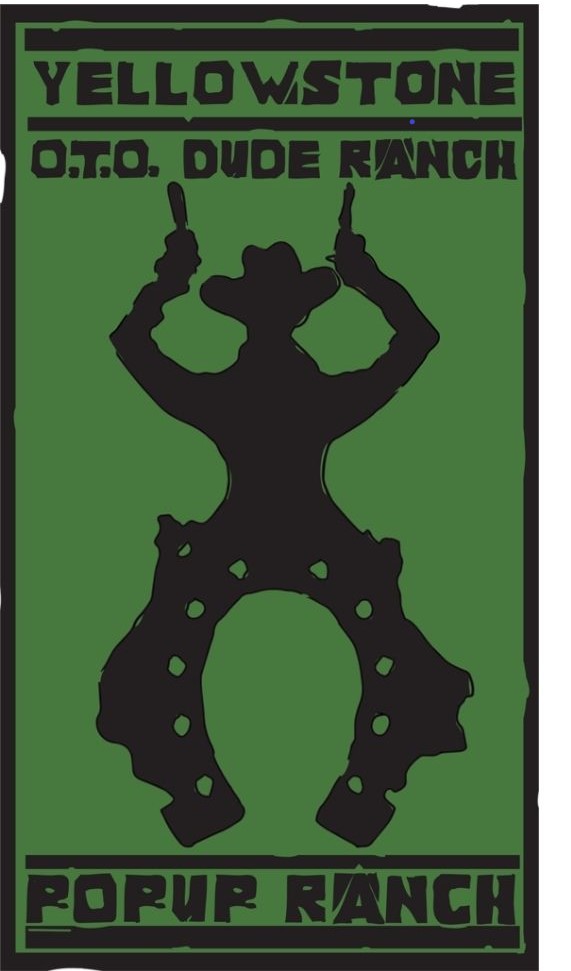 Everybody wants to be a cowboy. It is just one of the simple facts of life. But not everybody gets to be one - maybe they haven't got enough grit. Or maybe it is something even more difficult to overcome, like being the son of a wealthy industrialist or even European gentry. But everybody, even lonely little princes and princesses, dream of being cowboys, rugged, wild, and free. 
That's the insight Dick Randall had, full name James Randall Norris, a real cowboy turned stagecoach driver for the then newly-formed Yellowstone National Park. He's now regarded as the "Father of Modern Dude Ranching." 
He had seen enough of the area's burgeoning tourism to realize that the romantic western experience that he had enjoyed in earnest might profitably be shared with "greenhorns" and "tenderfoots" as well. 
So he and his wife Dora secured a spread close to Yellowstone on Cedar Creek, under the snowcap of nearby Monitor Peak, and opened the O.T.O. Dude Ranch to paying customers who wanted "a feel of the mountains." Beginning as one rickety log cabin, it expanded as the demand for more lodging necessitated structures like the beautiful Grand Lodge, constructed in 1921. Under the Randalls, and in the 1930s, after selling to Gay Randall and Chan Libbey, the O.T.O developed into the western destination, continually setting trends in Western art, architecture and furnishings, and supplying some of the first commissions for legendary Western craftsman Thomas Molesworth.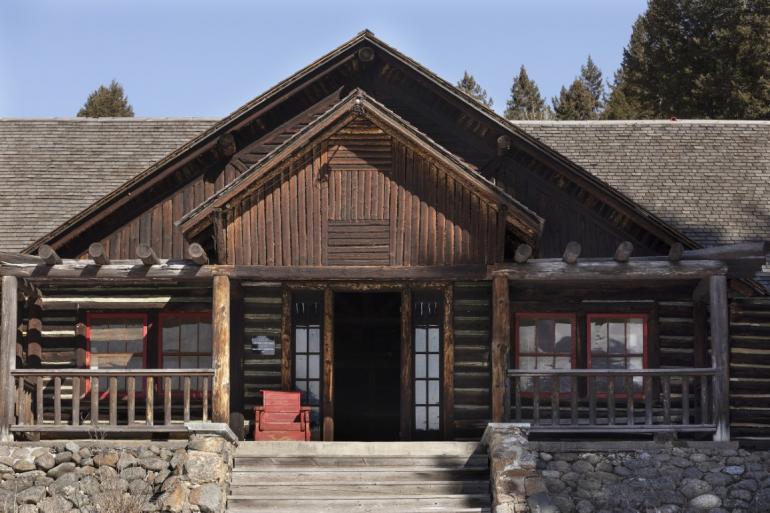 The first of its kind in Montana, the dude ranch would offer a taste of the western experience for decades until it finally closed in 1939. For many years after, it would undergo a succession of owners, becoming a curiosity for hikers and tourists who had to imagine it in its heyday until the Forest Service acquired the property and began efforts to preserve it. It is now listed on the National Register of Historic Places.
Fortunately, there might be a new life for the O.T.O. Dude Ranch this summer, thanks to a joint venture between the Custer Gallatin National Forest and True Ranch Collection, which currently operates historic dude ranches in the West and is committed to preserving the hospitality and heritage of western dude ranches. For four weeks, a Yellowstone Pop-Up Ranch will operate on the grounds of the O.T.O., providing modern dudes and dudettes with ample Western adventure while supporting a good cause.
The Pop-Up is operating through a short-term special use permit with the Gardiner Ranger District, and 100% of the profits go to efforts to preserve and restore the O.T.O. Dude Ranch.
Guests at one of the four Pop-Up weeks this summer will sleep in the original O.T.O cabins, albeit spruced up with Navajo rugs, convenient glamping-style bathrooms, beautiful appointments, and, best of all, comfy beds. No resting your head on your saddle or a rolled-up horse blanket here.
Then, folks will spend all week enjoying the same attractions that drew folks to the O.T.O in the 1910s - 1930s, like target shooting, horseback rides through the Montana wilderness, archery, hiking, entertainment in the evenings, as well as special events like a tour of Yellowstone National Park!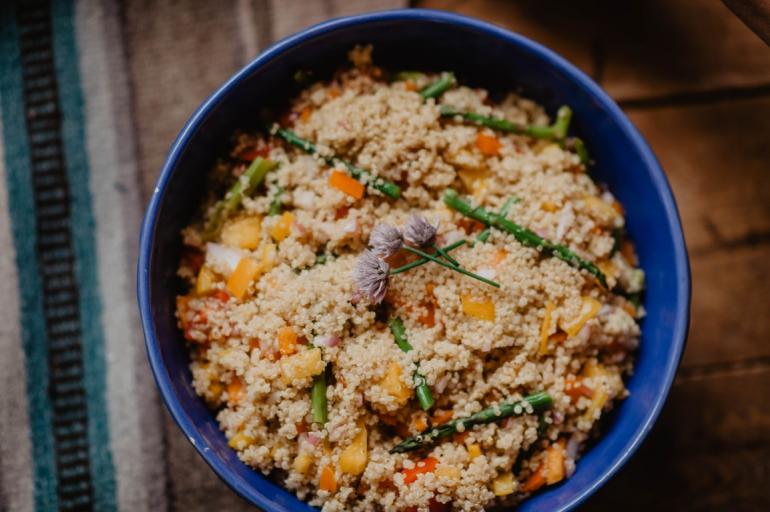 All week, skilled chefs will prepare delicious and hearty grub prepared to the highest specifications and served with cocktails in the beautiful lodge, outside around the fire, or even packaged up as a sack lunch out on the trail.
Families are more than welcome, but due to the nature of some of the activities and the historic importance of the buildings, children must be 12 or over.
Everyone does want to be a cowboy (or cowgirl!), and everyone ought to have the chance to be, if only for one fun-filled week. But the folks that will be lucky enough to spend a week at the Yellowstone Pop-Up Ranch at O.T.O this summer won't have just any guest ranch experience, they'll be the first people to visit the O.T.O as dude ranch guests in over 80 years. 
And, even better than that, they'll be directly helping to preserve the O.T.O for generations to come. 
Dick and Dora Randall opened the O.T.O more than a hundred years ago to capture and commemorate a way of life that was already on the wane, a time that Dick himself described as "the good old days. Everybody was happy, and millionaires and cowhands all shared alike."  
Now, in cooperation with Custer Gallatin National Forest, the Yellowstone Pop-Up Ranch will help preserve that legacy for a new generation.  
If Dick Randall were able to see people enjoying their dream of being cowboys on his ranch this summer, more than a century after he opened the original lodge, he'd probably be pretty gratified. And if he knew that those same people were doing so to benefit the preservation of the ranch he had started with his own hands, he would probably be doubly proud. 
After all, he remains spot on: absolutely everyone, even all these years later, wants to be a cowboy, even if it is only for one invigorating week.