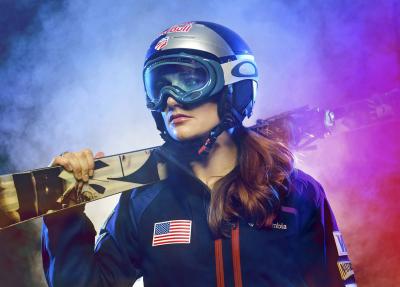 Dispatches from her amazing winter competitions:
"What I'm most excited about is the opportunity to show the world what I love and hope that ripple effect lights sparks for people."
Now 29, Heather McPhie was born and raised in Bozeman to a fourth-generation Montana family. She joined the mogul program at Bridger Bowl at age 12. Passionate about pushing herself and the sport of women's mogul skiing, she picked up Red Bull's first and only sponsored mogul athlete, attained five World Cup podiums, and a U.S. National Title in the 2012 season. All while also sustaining and recovering from a back fracture in 2006. She became part of the U.S. Olympic Team in Vancouver 2010 (finishing 18th) and in Sochi 2014 (finishing 13th). She is known for her daring D-spin (off axis 720) and a Back Full (back flip with full twist), a trick that few women tried nor ever did in World Championships or the Olympics.
She says about this laydown, "When they see a woman doing it, they compare it to the men. It's exciting to be on the podium with tricks I dream of."
"Getting to do it my way is both exciting and validating. It's been a roller coaster and there have been a couple rough ones, but…in the scheme of things, I've grown and I'm going to be stronger." We're sure of it.
Jan. 5, 2014, Calgary, Canada
"My experience yesterday was very exciting with a bit of disappointment. Yesterday I skied for me, and for my passion in the sport, which is to push myself and the sport as a whole. I competed my Back Full and my D-spin in both final runs yesterday which is something I've only done one other time in competition. The first run it went incredibly well, taking me from 9th in qualifications to 3rd in the finals 1st round. In the final 2nd round I made a mistake right before the bottom air which is a bit disappointing, but it was an aggressive mistake and I am gaining experience all the time, and I'm very excited about the path I'm on! I'm looking forward to a couple days off before getting on the Deer Valley course, one of my favorite stops of the season!"
Jan. 10, Deer Valley, Park City, Utah
"Blow out and no score. This took me to 7th overall and 2nd of U.S. women."
Competes Wednesday in Lake Placid and Sunday the 19th at Val St. Come, Canada.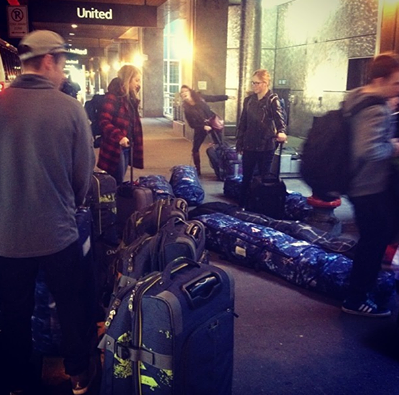 Jan. 22: Today it's official. Heather is named to the U.S. Olympic Freestyle team.
"The last few weeks have been a roller coaster ride, and very stressful for me, so I am thrilled that the qualification process is over and I am Sochi bound!! It is such an honor to be representing the U.S. at the Olympics for a second time, and I'm so grateful for the opportunity. We have a strong team heading to Russia, and I'm really looking forward to pushing my limits and chasing after my dreams!"
The music she listens to:
"I'm all over the board in terms of music when I'm practicing! I really like Phillip Phillips (can't go wrong) is one of my favorites right now. "Timber" and "Pompeii" are other songs I'm really enjoying. I tend to choose mostly upbeat, light music on the hill. "
So great to see old friends.
Exciting first glimpse of the Sochi run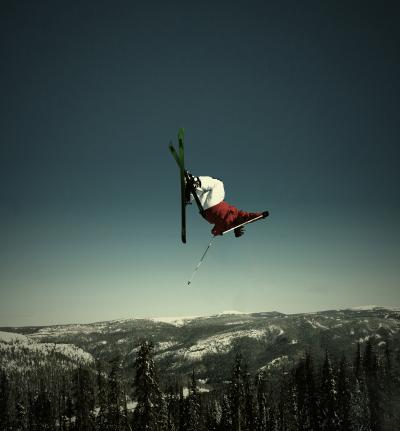 Feb. 6th: Heather places 14th in the first qualifying run. But places 6th in the second qualifying run.
In round 1 of the Finals she needed to finish in the top 12 to advance, missed it by .28 second.
On the team's special bond:
"The team dynamic on the mogul team is something we have worked very hard to achieve! At times it is hard for sure, and the intensity of competition, along with the exhaustion of long travel days, etc. can get tough at times, but overall our dynamic is great. We are the only family we have on the road most times, and we always take care of each other. I'm really grateful for my team and am having a blast being 'super fans' with them!
"Today Eliza and I went to the Men's Slopestyle event together where the boys swept the podium...it was AMAZING!! Another thing that has really increased the camaraderie between the entire U.S. Ski Team is having the Center of Excellence to workout at in Park City. It is an amazing facility, so it has brought a lot of athletes to the area, and I have gotten to know athletes from so many different disciplines there!"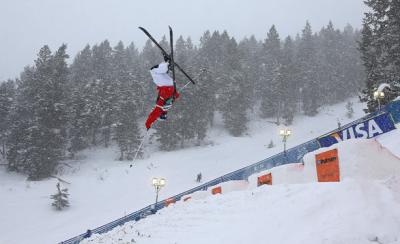 Feb. 12:
"I was proud of my run here at the Olympics. I competed both my Back Full and my D-spin which was exciting for me. I'm disappointed with the result, but doing well, and my mindset has switched to super fan mode! I went to a long track skating event the other day, Women's ski jumping yesterday (so cool to watch them debut in the Olympics!), and today myself and the rest of the mogul athletes are going to USA vs. CAN women's hockey game, and then pairs figure skating. I am staying here in Sochi until February 17th, then I will head back to the U.S. until February 25th when our season picks up again. We still have 5 more starts on the World cup this season — two in Japan, two in Norway, and one in France."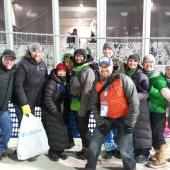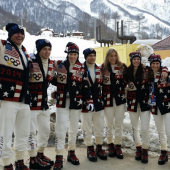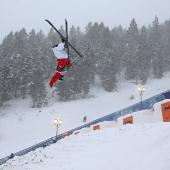 March 2: Heather places second in Japan.
"Thrilled to push myself and the sport tonight at the Olympics! Congratulations to the Winners!
"I love pushing the sport. I want to be exciting to watch.
I want little girls to see me and say, 'I didn't know that was possible. What can I do? What am I capable of?'"