Brian notes: I grew up in Yonkers, New York, around the grit and mustiness of boxing gyms and I've always been intrigued by the psychology of it. I've maintained an affection and affinity for boxers and I find their tales to be uniquely compelling and disturbing. My first gigs in journalism were working the fight beat in New York and I've flirted with boxing as a participant over the years. When I moved to Montana in 2000, I wondered about the whereabouts of Marvin Camel. I've carried the idea in my head for 13 years before calling and visiting with Marvin in person. Half of the book is based on first-hand interviews and the other half is based on archival material and interviews with friends and opponents.
* * * *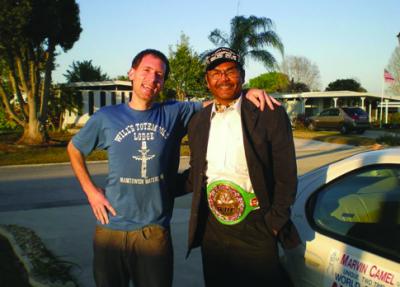 Boxing is customarily credited with changing the lives of disadvantaged youths. Camel fit this paradigm. The young man had set some lofty, long-term goals for himself, including winning a world championship. His drive to the top wasn't easy. It included a brief jail sentence and a struggle to escape the stifling atmosphere of an Indian reservation. At this point in his career, Camel boxed because he enjoyed it. It was a job with prospects for wealth and glory, certainly better than most of the ill paid jobs the unprivileged class do to stay alive. Boxing was his ticket out of the reservation quicksand.
The reservation had watched him grow into a champion: AAU (Amateur Athletic Union) Champ five times; Montana state champion four times; Junior National Inland Empire Champ; State Male Athlete of the Year for 1972. Traveling the expanse of Montana (no small feat in the fourth-largest state), he was the state amateur champion from 1964 to 1972 in various weight classes from 105 to 165 pounds. Before turning pro, he fought Marvin Johnson and beat Sugar Ray Seales (both were future boxing hall of famers).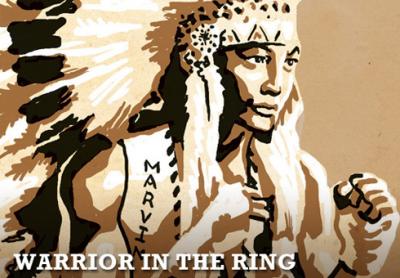 The half-day salutation—"Marvin Camel Day" was sponsored by the Flathead Culture Committee and Salish Tribal Council to honor Marvin and the Camel clan for their various "noteworthy achievements in athletics." The chatty, amiable Marvin, twenty-nine, was received with respect. A calm, good-looking man with a fresh face, quick smile, dark eyes, and an air of confidence, Camel looked antithetical to boxing's crooked-nose pug living on the fringes of civilization. He spoke articulately to friends and played the part of boxing's sympathetic spokesperson, talking ever so highly of a sport so alien to most others. His silly, eye-rolling sense of humor counteracted the usual melodrama of boxing.
Camel answered all the inevitable questions. He discussed the real threat of being throttled and torn to pieces every time he went to work. "Marvin, what's it like in there?" "Marvin, do those three-minute rounds feel like an eternity?" "What does it feel like to land one of those jolting right uppercuts on another man's chin?" "How about a white man's chin?"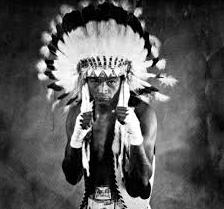 "There is more to it than a mouthful of blood and just fighting," Camel answered. "It's boxing, not fighting. Fighting is out in the bars. That's what they do there. I'm a boxer." 
In 250 amateur and professional fights, Camel was never knocked out. He may have had his lights turned off and his clock cleaned, and he may have been stopped by officials because of ugly cuts, bruises, and bleeding, but he was never knocked unconscious, and he never quit. His encounters were snarly in detail, variously noted for their savagery, artistry, controversy, rivalry, or pure spectacle. 
In 1980, boxing launched the cruiserweight division—a weight bracket from 176 to 190 pounds that was the answer for men too big for the light heavyweight class and not hefty enough to throw leather with the true heavyweights. Camel was the first cruiserweight champ with the World Boxing Council (WBC) in 1980 and the International Boxing Federation (IBF) in 1984.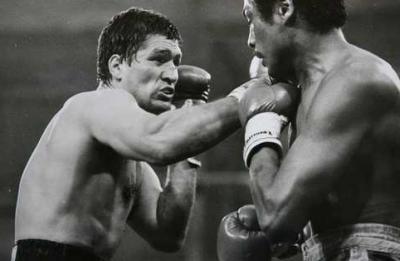 Camel defied simple categorization as a fighter and as a person. For a pugilist, Camel was exquisitely handsome, tall and commanding, with a charming and a warm personality. Mild-mannered, easy-going, possessing a keen sense of humor and wisdom, he was the antithesis of the brash thug or tiresome showboat who provoked fisticuffs at weigh-ins, talked uneducated drivel, or stared down opponents with exaggerated machismo. Camel would personify your average mild-mannered gentleman, which he had been all his life, except for the fury unleashed from a wellspring of unexplored emotions when he laced up his gloves. 
Camel was a solid defensive boxer who favored strategy over slugging. The fact that he was a lefthander—a fairly rare commodity in the boxing world and a trait that caused opposing fighters to change their styles—hampered his opportunities for big fights. His charging, awkward style—baffling to opponents—also made it difficult to find matches. 
At times Camel felt as if he were the perennial underdog, a guy that no one gives a damn about. On occasion, he was pessimistic about his chosen profession—"legalized murder" he called it—and whether or not he should have dedicated his entire existence to something that received so little respect. 
At other times, he embarked on personal public relations campaigns on behalf of professional boxing.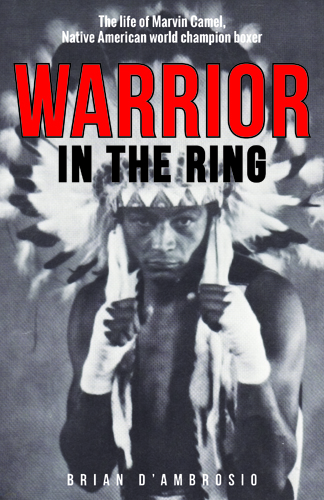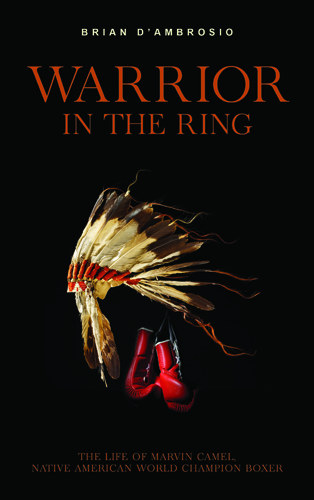 Marvin Camel reached high plateaus in his professional life and made tremendous sacrifices in his personal life, which included a divorce from the woman who frequently worked as his trainer. Told that he was risking his sight in one eye by continuing to box, he kept fighting until nearly age forty.
Excerpted from Warrior in the Ring, copyright 2015 by Brian D'Ambrosio, 
published by Riverbend Publishing, Helena.