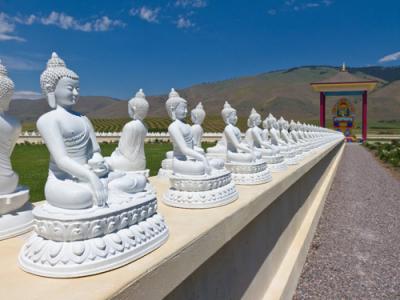 1000 Buddhas
In the Jocko Valley, north of Arlee, is the Garden of Peace, where a Tibetan lama has created a shrine to encourage a "positive transformation" among visitors. It is hoped it will instill a lasting impression of peace and compassion.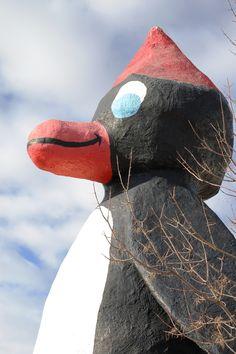 World's Largest Penguin
In Cut Bank sits a 27-ft tall penguin, made out of 10,000 pounds of concrete. It was built in 1989 to mark Cut Bank as the coldest town in the U.S. If you are near Glacier National Park, it is well worth a side trip.
Dirty Shame Saloon Head up to the Yaak Valley to visit the "World Famous Dirty Shame Saloon" in Troy. Favored by hikers, bikers, hunters, and wanderers since 1951, it even has a laundromat so you can enjoy a cold one, while waiting for your pants to dry.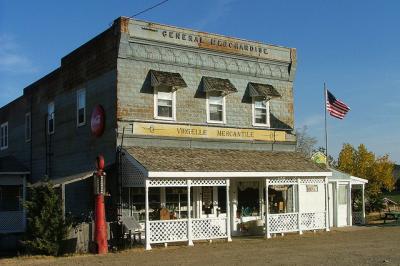 Virgelle Mercantile,
located in the Upper Missouri River Valley, eight miles off U.S. Hwy 87 between Great Falls and Havre, was named one of National Geographic Traveler's "Best Trips 2013." This unique place combines lodging (even in homestead cabins), with an antique store, flea market, river trips, and cooking classes (upcoming Dutch Oven & Wood Stove Cooking Saturday April 26). The Virgelle also offers guided ghost town packages. www.virgellemontana.com.
The Wild Mare in Corvallis
Deep in the Bitterroot, 40 miles south of Missoula, a rambling, rustic restaurant serves up what was voted "Best Steak Dinner in the Bitterroot" in 2013. The Wild Mare and owner Pam Kaye offer a heap of good food and fun in a lively mix of good, old western hospitality. Call ahead to check on specials and entertainment.
www.thewildmare.com/Home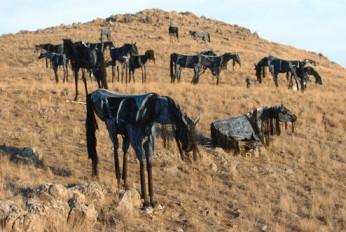 A Sculptor's Gift to Montana
Belgrade artist Jim Dolan's "Gift to Montana" is a small herd of life-size, steel-blue horses on a hilltop overlooking Highway 287 near Three Forks. Thirty-nine steeds of various shapes and aspect mingle and nuzzle under the big sky. A sight to behold!