Bozeman Friends of Music was established in 1985 with the goal of supporting music in the Bozeman Public School District above and beyond the ordinary, enriching the lives of students through exceptional musical experiences. We are basically the "booster club" for choir, band and orchestra in the Bozeman Public Schools. Please don't hesitate to contact us if you have an interest or questions about how you can become involved!
BACKGROUND AND MISSION
Bozeman Friends of Music (BFOM) was established in 1985 with the mission of supporting and enhancing the choir, band, and orchestra programs in Bozeman Public Schools above and beyond the classroom experience.
They consider themselves basically the "booster club" for music in Bozeman's eight grade schools, two middle schools and one high school. They sponsor many fundraising opportunities throughout the school year, including local traditions such as the Musical Instrument Swap and the very popular Bozeman High Hawks Night Live talent show.  
Last year, BFOM provided almost $45,000 in the form of student and teacher scholarships, high school travel group support, as well as supporting programs throughout K-12 Bozeman music classes. 
"The Bozeman Friends of Music scholarships offered to deserving students, many of them in financial need, have made a huge difference helping them continue their musical experience," explains Nathan Wilcox, Director of Bands at Sacajawea Middle School.  "Specifically into the summer when many students lose many of skills they have worked on throughout the school year."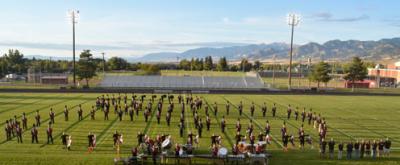 "The Bozeman Friends of Music was generous enough to offer me a scholarship to continue my education with summer classes," says a recent graduate.  "I completed these classes as part of a masters degree in curriculum and instruction with an emphasis in music which I feel has helped me become a better teacher. " 
A Bozeman 8th Grade student thanked them for a scholarship, saying, "I used it to go to the UM band camp, where I became a much better hornist.  I even got first chair in our concert band!  I also got to play in a horn ensemble, which I had never done before.  It was an amazing experience, and I learned so much." 
Bozeman High School has the only competitive marching band in Montana. BFOM helps with travel costs, allowing the band to compete with other regional bands in an out of state competition each year. "Our single performance is the equivalent of a state championship without ever having tested our skills against an opponent. The band's success is a major testament to the students and their efforts, along with their supportive families," says Kelly Berdahl, BHS Band Director.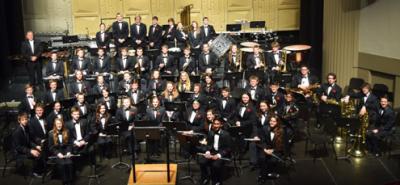 The BFOM board of directors is made up of parents of music students in Bozeman schools, and anyone interested in supporting music in Bozeman School District 7 is welcome.  BFOM meets monthly throughout the school year.
Andrew Loftus, Director of Fine Arts Bozeman Public Schools, sums up the feeling of school staff and administrators by saying, "The Bozeman Friends of Music are an important contributor to the quality of music programs in our schools.  The generous support of this organization is an enormous boost to meeting the needs of our schools, ensembles, and individuals."  
To learn more about Bozeman Friends of Music, or to become a member, please visit our Website at bozemanfriendsofmusic.com
* Please check with your local school district to find out more about music support programs in your area. Donate or volunteer to help students get the best music education possible.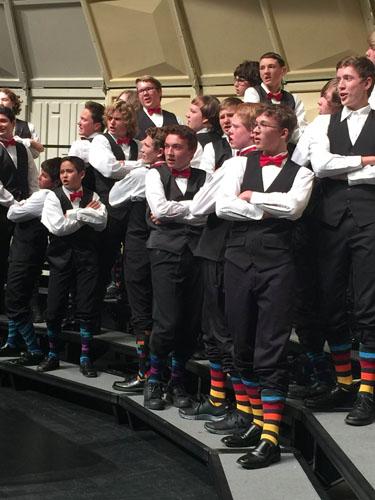 OTHER PUBLIC SCHOOL MUSIC BOOSTER GROUPS AROUND MONTANA
Dillon Friends of Music
Whitefish Band Boosters
WAHM West High Advocates of Music
West High School Billings
Fine Arts Parents Group – Shelby 
Belgrade Friends of Music
Manhattan Friends of Music
Livingston Education Foundation