When not working at Montana State University, Christy Montgomery is a crafty bibliophile who spends her time trying her hand at trivia and indulging her geekier side as much as possible especially when it comes to Joss Whedon, Doctor Who, and video games.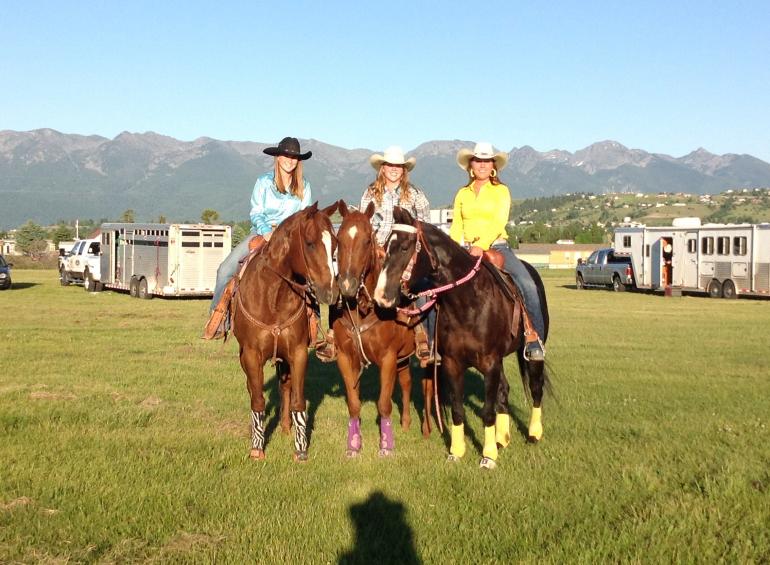 Have you ever loved something in that I-can't-control-the-smile-on-my-face-and-want-to-do-a-happy-dance sort of way?
A book series like Harry Potter? Maybe a football team? Or even a television show? It means you are probably a geek.
Here at the Gallatin Geek Girl Adventure Club we love your inner geek. In fact, we think she should get all gussied up and aim to misbehave (Malcolm Reynolds would be proud) because she is that fantastic. Not only is it fun to discuss your zombie apocalypse plan, Marvel vs DC, or why Joss is Boss, but it is also about learning new things, forming a fellowship of awesome ladies, and getting your next book suggestion through a new group of friends. What better place to do it than in the Gallatin Valley with a bunch of ladies who share your passions.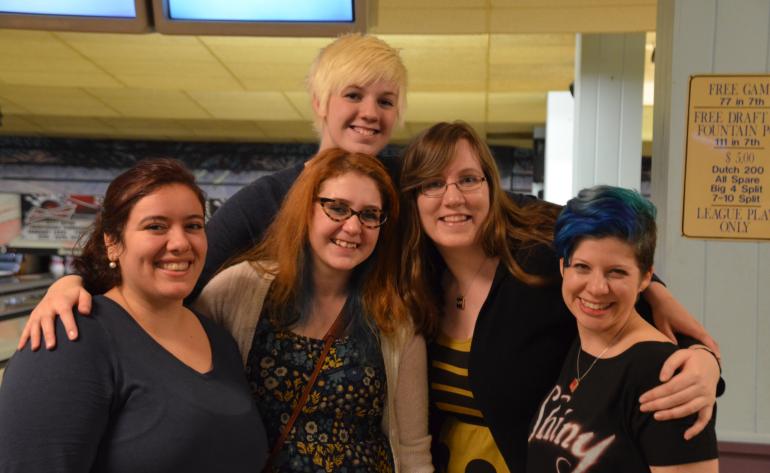 Who should join?
Anyone who is a self-described geek or nerd. How do you know if this you? Actor Simon Pegg describes that "Being a geek is all about being honest about what you enjoy and not being afraid to demonstrate that affection." You don't have to know which issue the Scarlet Witch first appeared or how to program your own roguelike video game. The point is if you get all excited about something chances are this is the group for you.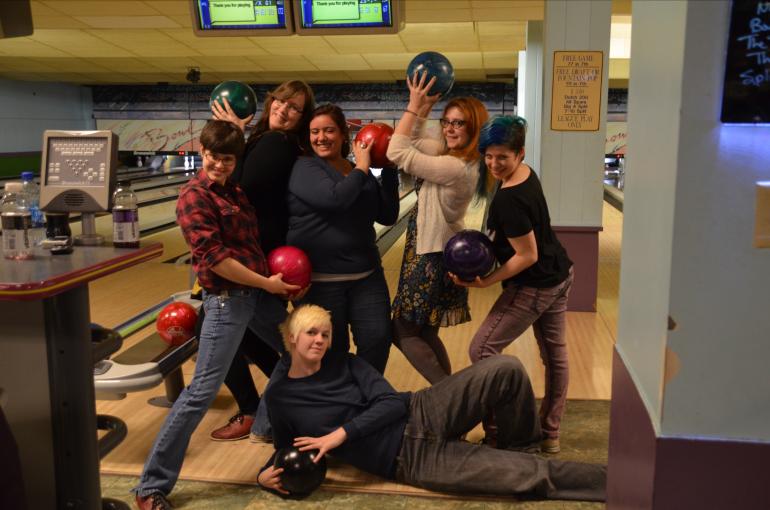 We are an eclectic group of women who meet at least once a week. A little shy? Not a problem as we have a new member mingle every month to let you get to know us a little bit better.
What types of adventures 
do we have?
* Craft nights* Book club* Trivia nights* Game Nights* Laser tag and Bowling
* Movies* Music Swaps* Research Seminars* Visits to museums or plays
* Doctor Who Viewing * Dancing and Ladies Night* Hiking and camping
* Themed parties* Going to the Roller Derby* Farmers Market and Music on Main
* Comic Books 101 and Table Top 101
* And so much more
How Do I Join?
Web site: www.meetup.com/GallatinGeekGirls/
Contact: Christy at [email protected]