Dawson County was not one of the nine original counties created when Montana became a territory in 1864. Eastern Montana was so sparsely populated that everything east of Bozeman was called Big Horn County (changed to Custer County after 1876), and the administration of the vast territory was given to Gallatin County.OnJanuary 15, 1869, less than four years later, the Territorial Legislature took the northern half of the original Big Horn County to create the territory's tenth county, named for Major Andrew Dawson. Dawson had been the American Fur Company's manager of the Fort Benton Trading Post from 1856 to 1864. Dawson was born in Scotland in 1817 and died in Fort Benton in 1871. One of the murals in the Montana Senate Chambers shows Dawson and Pierre Chouteau, Jr., at "Old Fort Benton."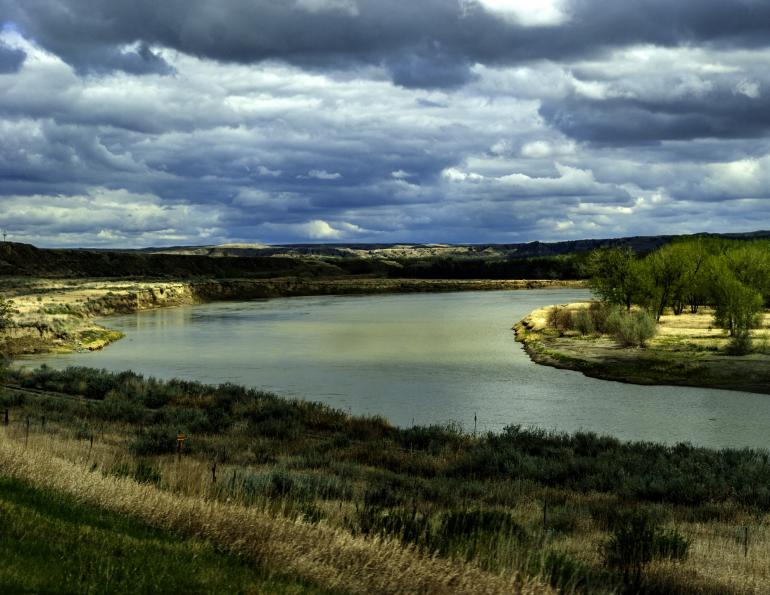 We know that Montana's history did not begin with Lewis & Clark. It didn't even start with the La Vérendrye brothers, who may or may not have traveled through Dawson County a good sixty years before L&C. What we do know is that the Yellowstone River, which Clark followed on his way east, served as a major thoroughfare as it crosses the county diagonally from the southwest. Even today, the river is a recreational resource for the county.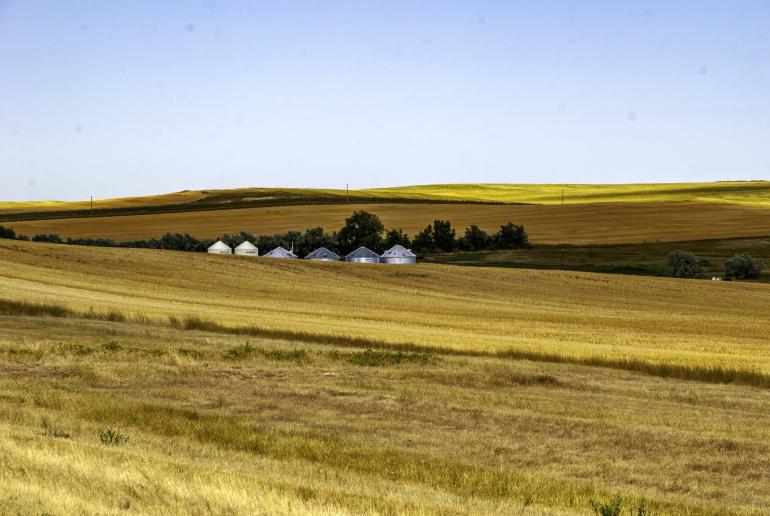 Montana's largest state park, Makoshika, is wholly within Dawson County. The park covers 11,538 acres and is located on the eastern edge of Glendive, the Dawson county seat. Makoshika comes from a Lakota term translated as Bad Land, which allows Glendive to claim that it is home to "good people surrounded by bad lands." Tyrannosaurus Rex and Triceratops have left their mark in Makoshika, and the park's Interpretive Center has fossil remains of both. Glendive also is home to the Frontier Gateway Museum and Baisch's Dinosaur Digs, LLC, if you're inclined to go out and find your own fossils.
The 2010 U.S. Census counted 8,966 county residents, a number that has been dropping from a high of 12,314 in 1960. Just over half, or 4,935 residents, lived in Glendive. Richey, the only other town in the county, had 177 residents in 2010. The remaining population is scattered across the county, mostly involved in farming, as agriculture is the county's primary industry. Wheat is the predominant crop, but cattle ranching is a larger enterprise. The 2017 Census of Agriculture notes that 91% of Dawson County farms are family-owned.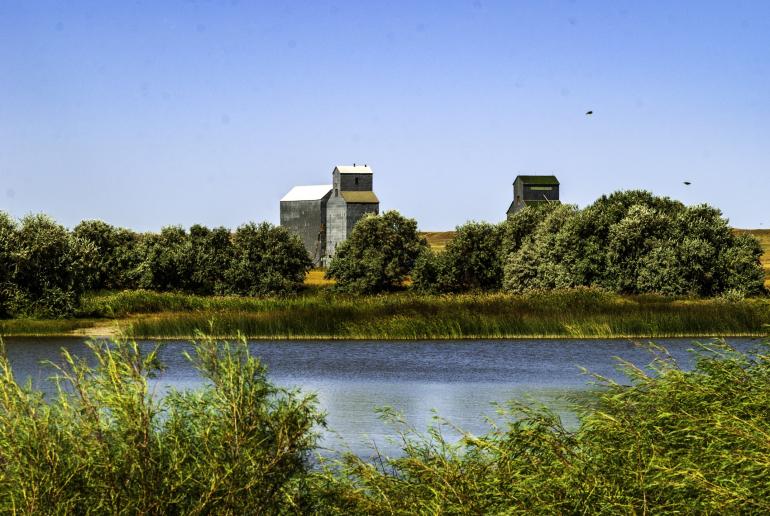 Oh, and if you want to catch an outrageously big fish, paddlefish season is May 15 to June 30 every year. Paddlefish can grow to over five feet in length and weigh up to 150 pounds!