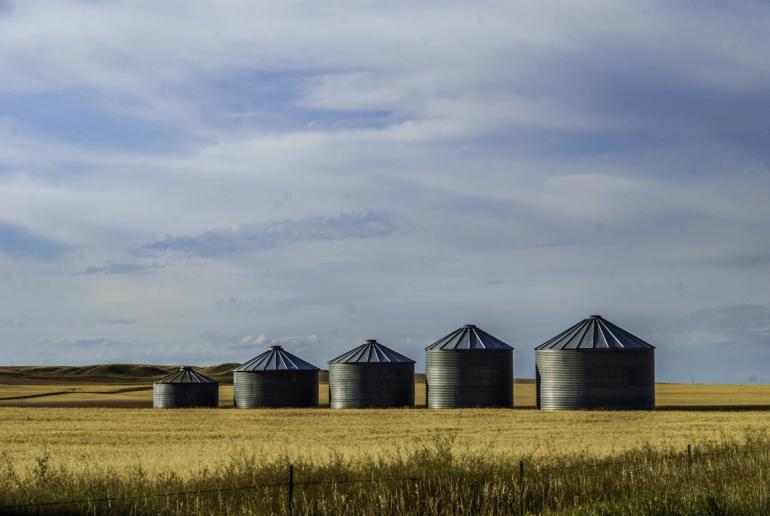 On August 30, 1920, the Montana Legislature took the western part of Sheridan County and the northeastern portion of Valley County to create Daniels County. Named for local rancher Mansfield Daniels, the County covers 1,426 square miles, almost all that land. A mere 4 tenths of a square mile is water. This is truly the home of dryland farming. (Average monthly precipitation most months is 2 inches or less.) The first census following county creation counted 5, 553 residents (US Census, 1930), and the number has dropped every decade since. The 2020 Census counted only 1,661 residents.
It is an understatement to say that Daniels County is rural. The Index of Relative Rurality takes into account four factors: 1) population; 2) population density; 3) remoteness; and 4) built-up area as percentage of total landmass. Daniels County fits all four and Wikipedia tells us that in 2010, it ranked as most rural county in the contiguous 48 states. I have not been able to verify that statement, but based on my own travels around the country, it rings true. Driving from Scobey to either Billings or Bismarck ND takes about five hours. 
Regina, Saskatchewan is closer, but you have to cross an international border to get there. Speaking of which, up until 2013, Daniels County had two border crossings. The Canadians closed their side of the Port of Whitetail in 2011 and the US followed suit in 2013. That left the Port of Scobey as the only border crossing available in Daniels County. And it's not a 24-hour crossing. The US side is open from 8 a.m. to 6 p.m. seven days a week, but the Canadian side hours vary.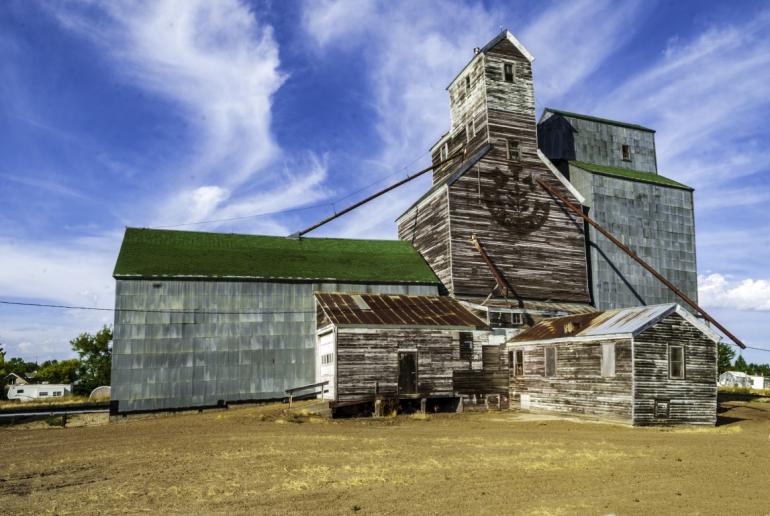 No federal highway crosses Daniels County. Montana Highway 5 has its western terminus in Scobey and connects that city with the County's only other incorporated town, Flaxville. 
From there it continues on into Sheridan County and Plentywood, eventually meeting North Dakota Highway 5 at Westby. Montana Highway 13 runs north/south from the Canadian border to Montana Highway 200 at Circle in McCone County.   
Almost in the center of the County, Scobey is the largest town and Seat of Daniels County. Founded as settlers moved into the Poplar River Valley around the turn of the 20th Century, the town incorporated in 1913, and with the creation of Daniels County, Scobey was the logical choice for County Seat. Over half the County's population lives in Scobey which had a 2020 count of just under 1,000 residents. Mansfield Daniels named the town for his friend,  Major Charles Richardson Anderson Scobey. Scobey the man was a Glendive area rancher, served as Indian Agent at Poplar, and served in the Territorial Legislature.
The town has a colorful history, part of which entails the local legend of the building housing the Court House. As I traveled around Montana, I have to admit that what I expected to find, especially in the less populated counties, was a Court House similar to the one in downtown Scobey. The town's own website says this about the building: "a former hotel and house of pleasure known as One-eyed Molly's, which is on the National Register of Historic Places and now houses the Daniels County Courthouse."
Flaxville, eleven miles east of Scobey, was born as Boyer, but when the Great Northern branch line came through in 1913, the site of the town moved to its present location. The name comes from the large amount of flax grown in the area. The 1930 census counted 515 residents, but that number has dropped with every succeeding count. In 2020, only 63 people called Flaxville home.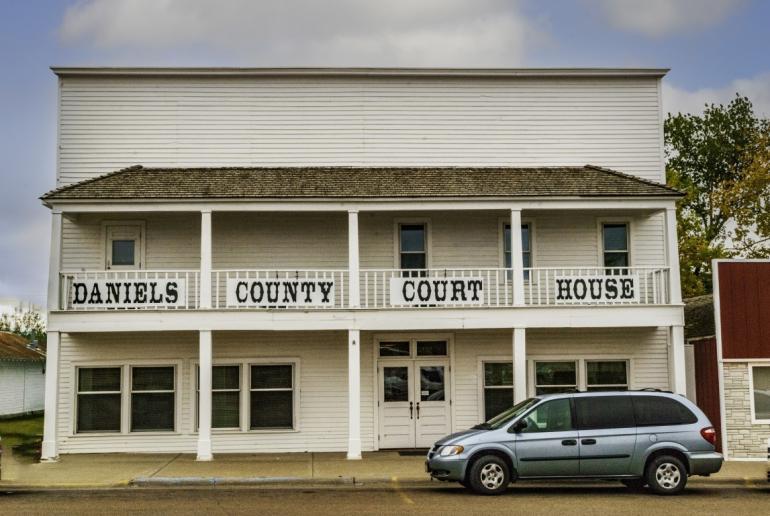 Other names that show up on a map of Daniels County include Four Buttes, Navajo, Peerless, Whitetail, and Madoc. 
All of these communities had high hopes when the railroad came through. Today, the railroad is gone and little remains of any of the towns. I had a grand time photographing what's left of Madoc when I drove through Daniels County in 2011
Thirty percent of Daniels County residents claim Norwegian ancestry. This might explain why a map of Scobey shows Granrud's Lefse Shack. 
Scobey has three motels and thirteen restaurants—if we include bars serving food and coffee shops. Certainly that number should provide for any tourists who find themselves in the area. And one of the things Daniels County is known for is its wild bird and big game hunting.  
Daniels County also contains part of the Fort Peck Reservation and trust lands of the Turtle Mountain Reservation. The latter serves Chippewa people and the former Assiniboine and Sioux. Native Americans make up the largest ethnic minority in the County at 3.2% of the total population. 
My own Daniels County story starts before my birth and centers on the Scobey Methodist Church. 
In 1946, as my father was about to graduate from Boston University's School of Theology, a District Superintendent from Montana made a recruiting trip to Boston. He urged my parents to come west, instead of returning to their native West Virginia. His offer was Scobey. Neither of my parents had ever been west of Columbus, Ohio, so they asked the D.S. to describe Scobey. He did, and they asked "Do you have anywhere else?" Yes, he did, Stevensville—which my parents accepted and in 1946 they said goodbye to family and friends and moved to Montana. Three years later, I was born.