Great Falls: Defined by the Railroad and the Falls
An excerpt is from Fifty-Six Counties: A Montana Journey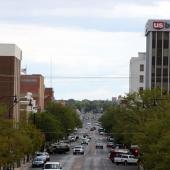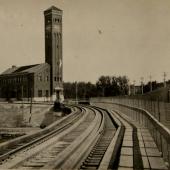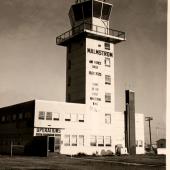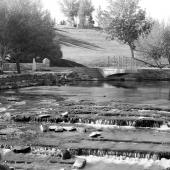 © Historical photos courtesy of The History Museum of Great Falls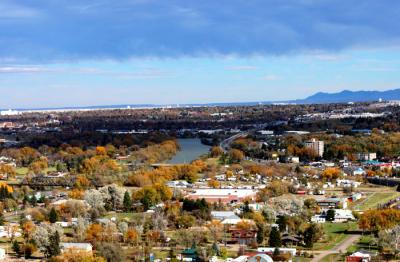 Perhaps one of the most significant towns that originally came about because of the railroad is Great Falls, although Great Falls developed a strong foundation around many other industries after its founding. When I was in high school, Great Falls and Billings were always neck-and-neck for the claim as the largest city in Montana, lingering close to 90,000 apiece during the 1970s. Today, Great Falls is the third largest city in Montana, having been surpassed by Missoula. Great Falls' population has dropped below sixty thousand people, while Billings' has continued to grow well past a hundred thousand.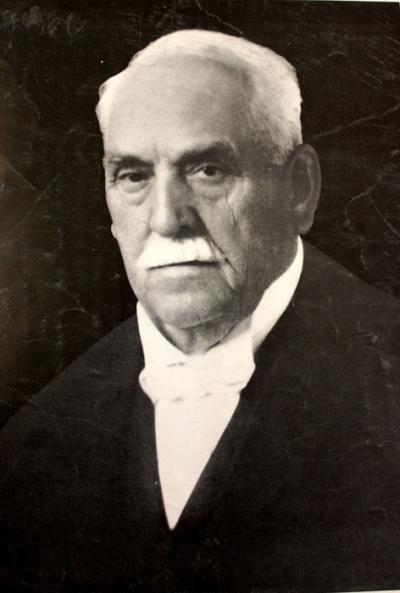 The town was founded by Paris Gibson, who saw the great potential for growth thanks to the hydroelectric possibilities of the falls. He enlisted the help of Helena businessman Charles Broadwater to build the basic businesses to get the town going, starting with a store and a flour mill. The town grew fairly quickly, with the ultimate goal being to provide a solid town before the arrival of the railroad, which happened in 1887. By that time, Great Falls had a planing mill, a lumber yard, a school, a bank, and a newspaper.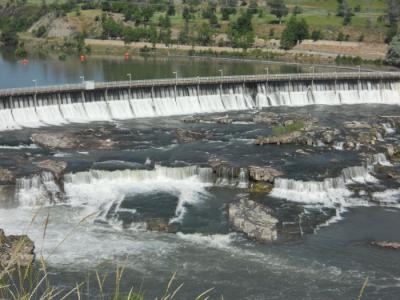 When the Anaconda Copper Company decided to open a second smelter in Great Falls, the city really took off. 
Great Falls already had a strong blue-collar population before it became the site of the largest military base in Montana. The base that would eventually be known as Malmstrom Air Force Base was first conceived in the late thirties and opened in 1942 as Great Falls Army Air Base. It was renamed Malmstrom in 1955 to honor a decorated colonel who died in a crash while stationed at the base. Malmstrom is the only military base left in Montana, and today one of their main functions is to maintain and operate the Minuteman II missile operations.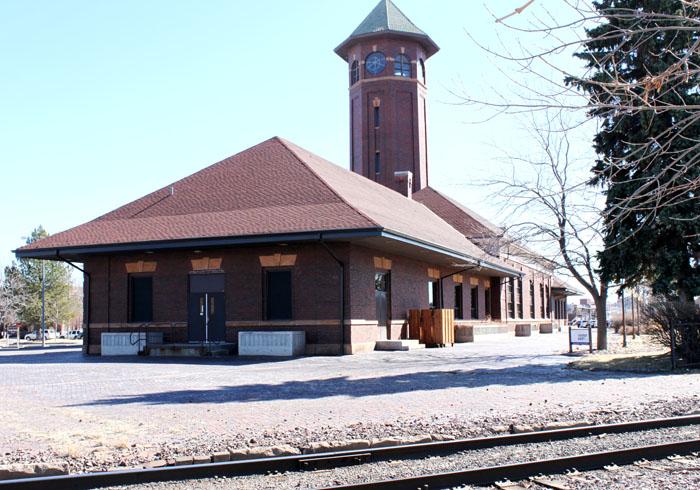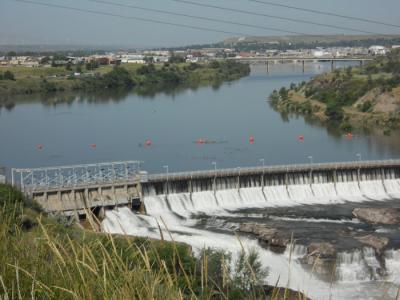 Having a military presence in Great Falls led to some interesting cultural influences that were not all that common for Montana, the most striking being one of the most active jazz scenes in the state. This scene was led by a club called the Ozark, a very popular venue for great jazz musicians until it burned down in 1962. The club was founded by a former boxer named Leo LeMar. LeMar, who was African American, developed his boxing skills while waiting tables in the dining cars on the railroad. He opened the jazz club in 1933, and built a strong following among African Americans living in Great Falls due to the railroad. As the military presence grew in Great Falls, so did LeMar's business. The club was known to host a few tables in the back for gamblers as well.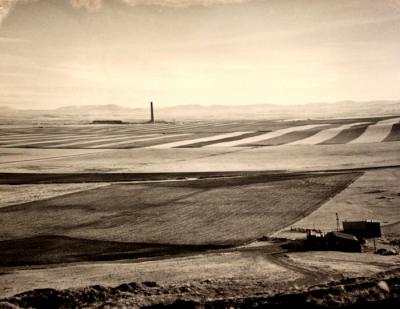 For decades Great Falls has seemingly provided a steady supply of good solid workers and services to a large part of Montana's population without drawing much attention to itself. Great Falls lies solidly in the middle of the state, both geographically and in per capita income, although it is the only major city in Montana to show a decline in economic growth since 1970. There is no doubt, whether you go by every measure of economic growth or by the eye test, that Great Falls has seen better days. 
But if you say this to someone from Great Falls, be prepared.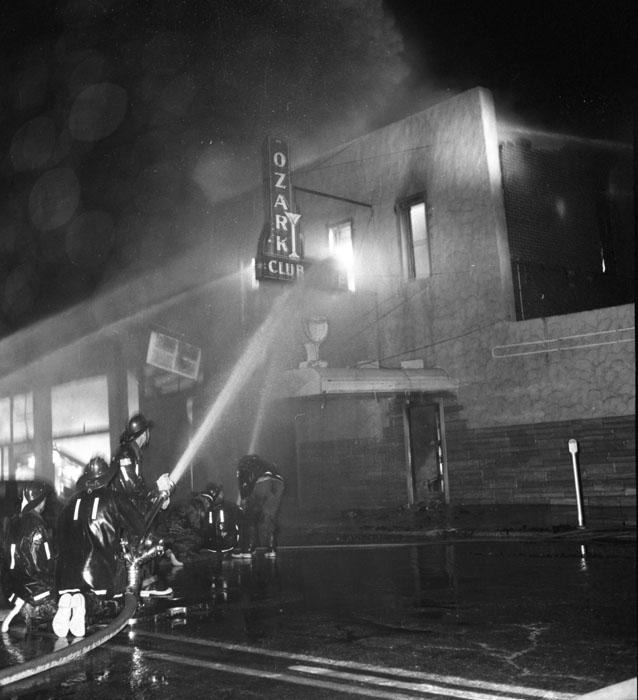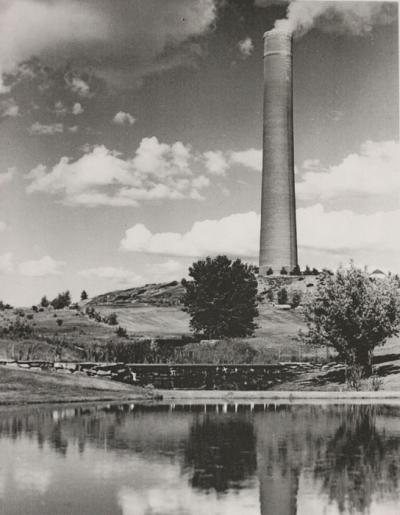 "You must be living in the eighties," Ken Robison told me when I said Great Falls seemed to be on the decline. Robison is an historian. "Great Falls suffered two severe economic blows in the 1970s and early 1980s with the closure of the Anaconda Smelting and Refining Company and the Great Northern Railroad repair yards. Thousands of jobs were lost, and Great Falls declined economically," he said. "It took until the early 2000s to begin to rebound significantly."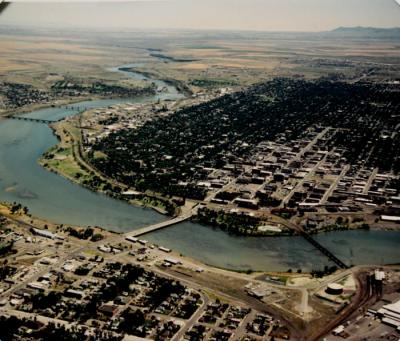 Robison says that the continuing growth of agriculture in the area, along with the strength of the air force base, has kept the economy strong. He goes on to list a string of businesses that have opened in the area, along with several new facilities, including the largest soccer complex in Montana. 
There are some wonderful tourist attractions in Great Falls, including the Lewis and Clark Interpretive Center, with Giant Springs State Park just up the road. And finally there is the museum inspired by perhaps the most well known Montanan of all time.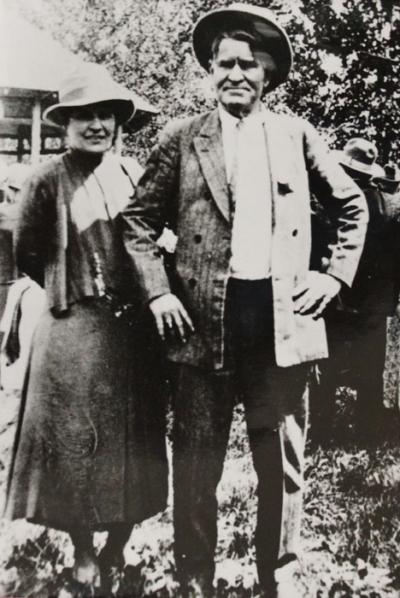 Starting as a ranch hand, Charles Russell was one of the most prolific Western artists in history. After something of a misspent youth, he became famous for his vivid depictions of life on the range.
He captured motion, especially when painting livestock; he also captured many of the more striking colors of the Western plains with his sunsets and paintings of the men at work. Each painting implies a story. 
Although there's no questioning his talent, a lot of Russell's success was also a product of excellent timing. His first bit of exposure to the world came when he was working as a hand for a cattle ranch in the Judith Basin, and he painted a small, postcard-sized watercolor of a gaunt steer being stalked by some hungry wolves. He painted this sketch during the harshest winter in Montana history, 1886-1887, and the foreman of the ranch included the painting in a letter to explain how badly things were going. The tiny sketch found its way to a store window in Helena, which led to Russell's eventual "discovery." He became famous in a short period of time due in large part to the world's fascination with the West.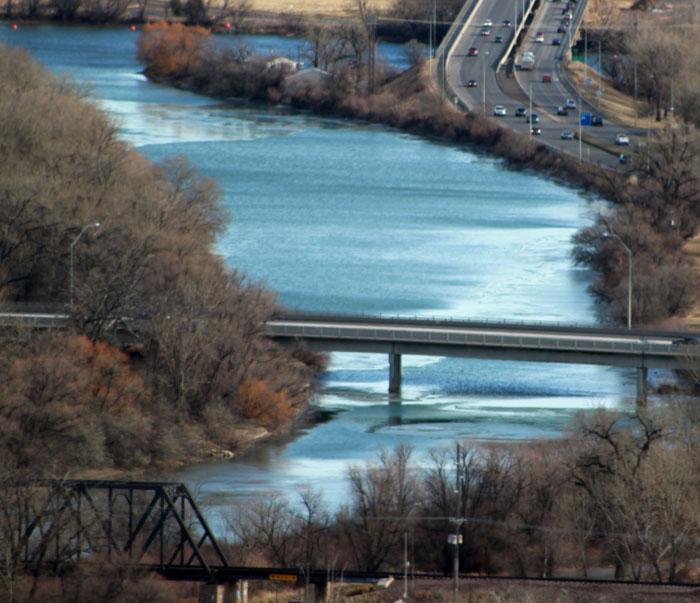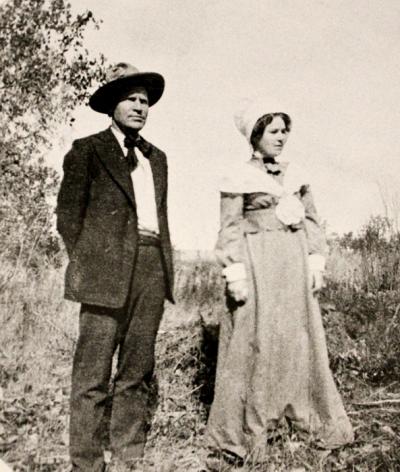 He was also fortunate to have married someone who was much better at marketing than he would have ever been on his own. His wife, Nancy, whom he married when he was thirty-two and she was eighteen, was known to be an astute businesswoman, as well as someone who was very protective of her husband's time.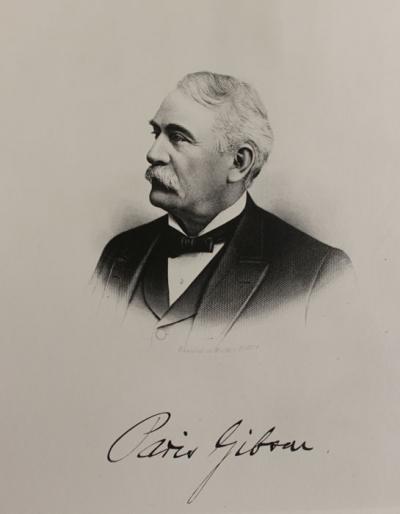 Among others who have a history in Great Falls are two of my literary heroes. Wallace Stegner lived in Great Falls as a boy, and for a time his father made a living running bootleg liquor from Canada. Stegner wrote A Big Rock Candy Mountain, one of my personal favorite Montana novels, based on this time in his life. Joseph Kinsey Howard also spent a good portion of his childhood in Great Falls, graduating from high school there. After starting out as a journalist, Howard eventually wrote several nonfiction books about Montana, with his first, Montana: High, Wide and Handsome, being one of the best historical accounts of Montana.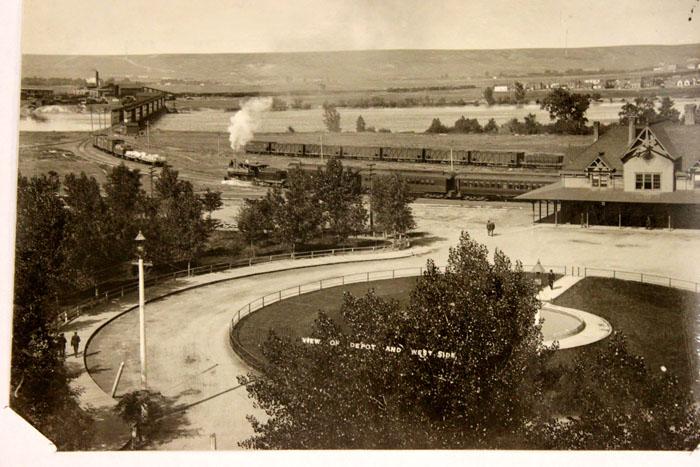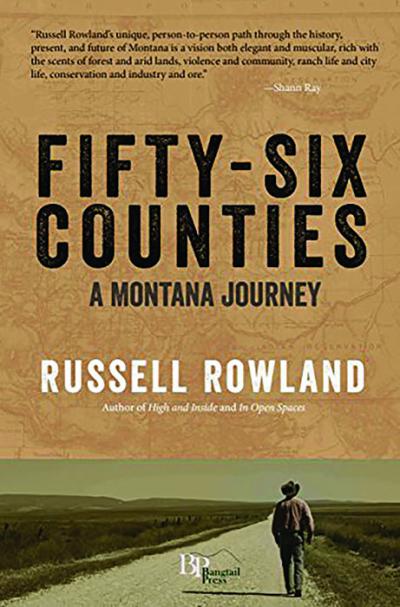 Great Falls can boast one of the best newspapers in the state. For decades, the Great Falls Tribune was the only major newspaper in the state that wasn't controlled by "The Company," which also made it the only newspaper that had the courage to write honestly about what was going on in Butte and Anaconda.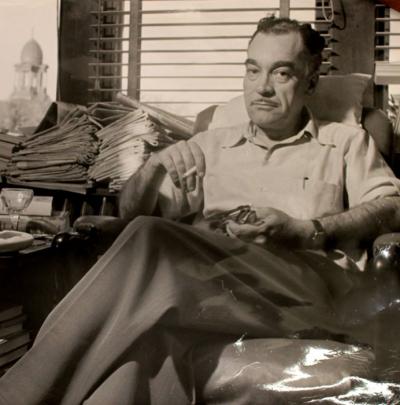 I really want to believe Ken Robison in the worst way. Robison is a likeable guy, with a round face and twinkling blue eyes that exude kindness. I don't want any town in Montana to suffer. I want them all to thrive and grow. But Great Falls doesn't seem to have the signs I've seen in other places. I tend to go by the body language of the people in each of these towns. The people of Great Falls are friendly, as friendly as anyone else in the state. But there simply isn't that sense of hope and optimism that I see in places like Bozeman or Helena. I believe that Ken is probably right about this town being on the rebound. But I think perhaps it will take longer than he realizes.
This excerpt is from  Fifty-Six Counties:  A Montana Journey
Copyright © 2016 by Russell Rowland.
Published by Bangtail Press