For the Love Of… Big Brothers Big Sisters
... Another Outstanding Montana Non-Profit
Big Brothers Big Sisters, one of the country's oldest and best-known mentoring programs, matches children facing adversity with long-term mentors. Maybe a child's parents recently divorced, maybe they're having trouble adjusting to a new school, or maybe they just need an extra grown-up in their lives to listen and help guide them.
Children ages five-fifteen from all different backgrounds, family structures, income levels, and needs enroll in the free program and, after an interview process and pending acceptance, are matched with a Big. Who are the mentors, or "Bigs"? Quite simply, they're caring people who want to improve a child's life by investing time to build a relationship.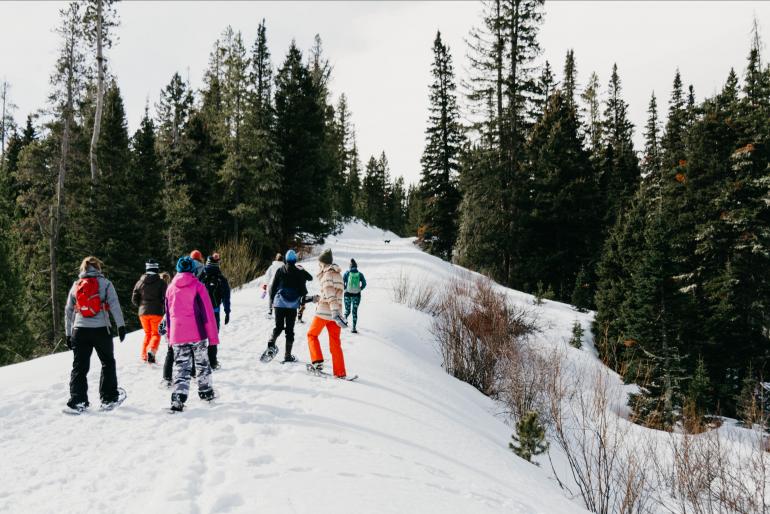 When Bigs and Littles spend time together, the sky's the limit in all seasons. Some matches snow-shoe and cross-country ski together. Others build snowmen and bake cookies. Other matches add activity ideas, written on slips of paper, to a jar and draw out one idea each week. No matter the season, Montana offers something for everyone, and BBBS matches reap the benefits of their geography.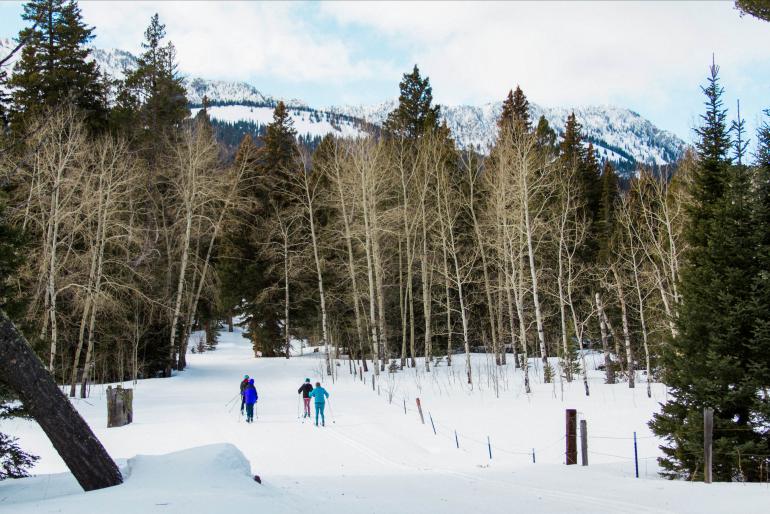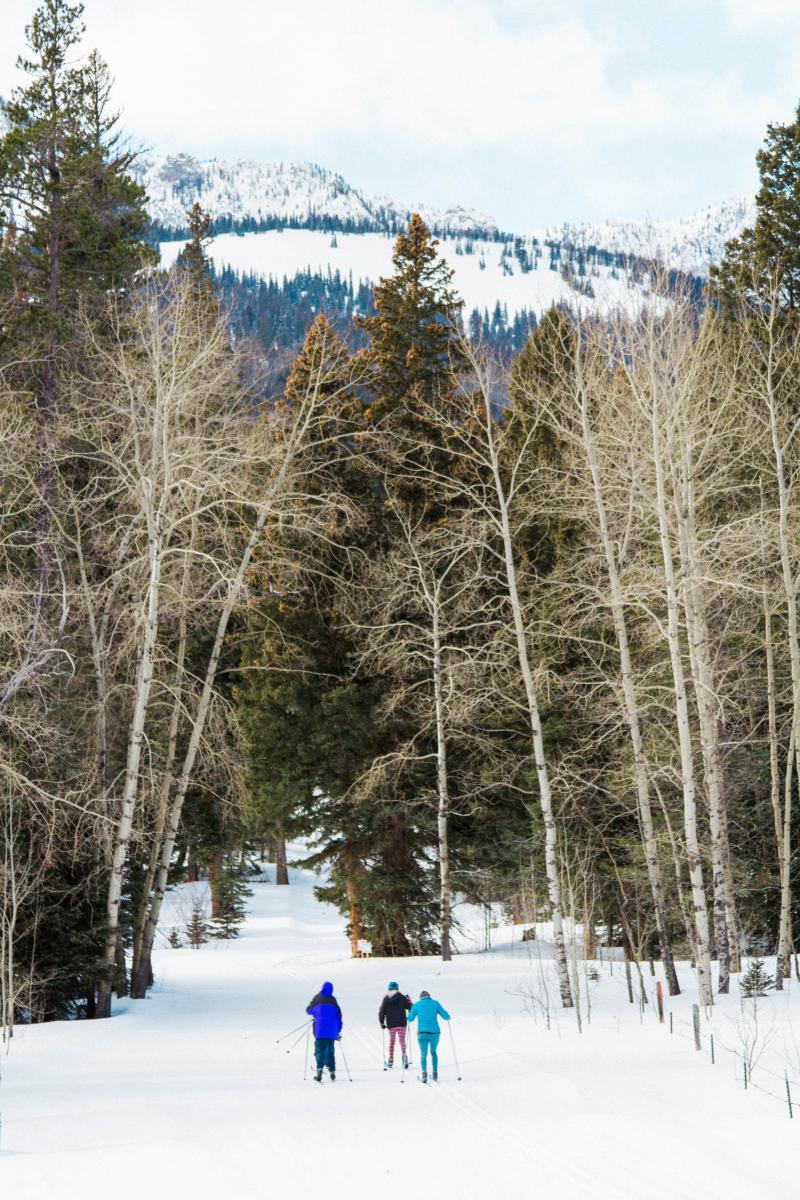 They also reap the benefits of community-minded local business owners, many of whom offer discounted activities, rental equipment, or restaurant/café fare to BBBS matches when they show their BBBS ID. After all, BBBS believes that mentoring should focus on quality time together, not total dollars spent. In fact, the organization encourages low-cost or no-cost activities.
How does BBBS ensure compatibility? What if matches don't "click"? The enrollment and matching process relies on curated interview questions, background checks, and reference calls for potential mentors, pre-match trainings, and lots of professional support along the way. For the first year of a match, BBBS staff contact Bigs, Littles, and parents/guardians at least monthly to encourage and coach all parties. Child safety is BBBS's top priority; regular match support helps relationships develop in a safe and healthy way.
"It's been a blessing," is how Big Brother Jake describes his relationship with Little Brother N (name abbreviated for privacy). BBBS matched Jake with N, age eight, almost two years ago. N hasn't seen his father since he was an infant. Big Brother Jake isn't a parent-replacement, of course, but he is a positive role model for N, an extra person in his life to listen and care. N's mom appreciates that Jake spends a couple hours a week with her son; they play basketball together, go for hikes, and sometimes watch a movie.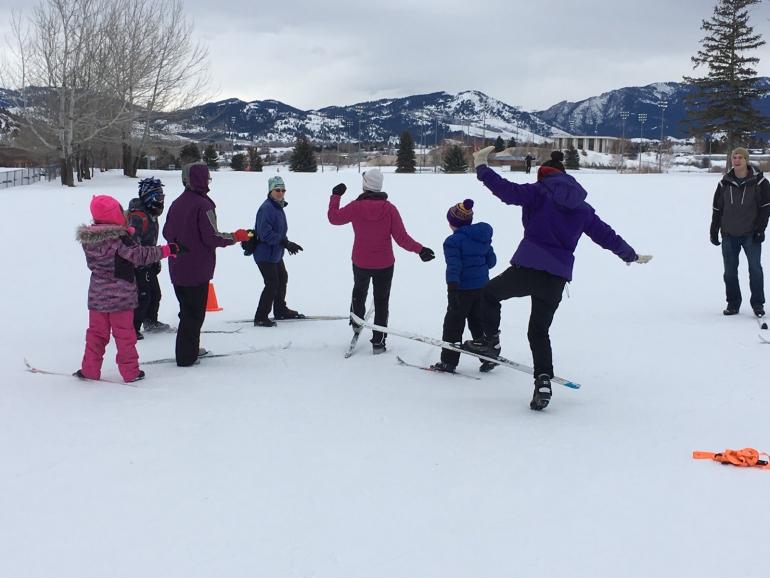 Little Brother N is a shy child who is eager to grow up, "so he can do 'dangerous' things like making bacon!" Breakfast meats aside, being a mentor to N has changed Jake's life. He knows N looks up to him, and setting a responsible example matters to Jake. "I like being able to do some good for [N]," he says. 
Becoming a mentor with BBBS requires only a couple hours per week, enough time to engage in a meaningful activity and demonstrate genuine care to a child. BBBS also conducts school-based programs in Ennis and Big Sky. In the school-based programs, high school students mentor elementary students, and Bigs and Littles meet once a week in a school-supervised setting. 
For the past 40 years, Big Brothers Big Sisters has paired hundreds of children with mentors, in keeping with the mission: to provide children with strong and enduring, professionally supported one-to-one relationships that change their lives for the better, forever. Each child has potential; Big Brothers Big Sisters defends it.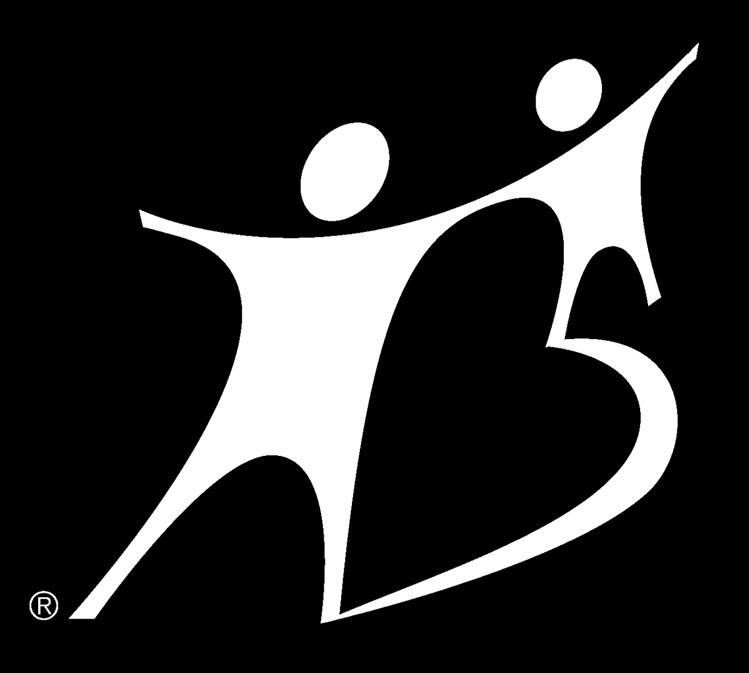 Interested in becoming a mentor, enrolling a child, or supporting Big Brothers Big Sisters in another way?
For more information, visit bbbs-gc.org or contact any of Montana's Big Brother Big Sister Agencies listed below by click on the link for the one nearest you...