Hopa Mountain is able to accomplish this work through the generosity of people, like yourself, that are committed to improving opportunities in rural and tribal communities. For more information about how you can become a member or get involved in this work, contact:
Executive director, Bonnie Sachatello-Sawyer
Address: 234 E. Babcock | Bozeman, MT 59715
Phone: (406) 586-2455
E-mail: [email protected]. 
"Hopa" is an Old English word for hope, meaning what is desired becomes possible.
Founded in 2004, Hopa Mountain invests in rural and tribal citizen leaders. By providing these leaders with training, mentoring, networking opportunities, and financial resources, Hopa Mountain advances the well-being of rural and tribal communities.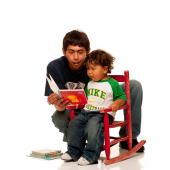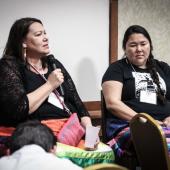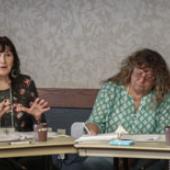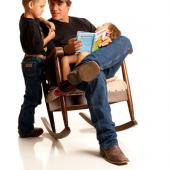 Hopa Mountain provides support through seven core programs: 
1. Hopa Mountain's StoryMakers: Working through local Community Teams in rural and tribal Montana communities, StoryMakers offers parents of 11,000+ children 0-5 resources, support, and networks to build strong early learning home environments that give their children the best chances for success when they enter school and overall wellbeing throughout their lives. 
2. Youth Leadership Programs: Hopa Mountain engages teens in challenging activities in their communities and outdoors to prepare them for productive lives as capable, contributing members of their families, peer groups, and communities. 
3. Indigenous Scholars of Promise invests in high-achieving Native American and Latino high school students as they prepare to apply to apply and succeed in college. Hopa Mountain supports each Scholar through college graduation.
4. Native Science Fellowships help teens, tribal college, university, and graduate students throughout Montana prepare for and earn geosciences degrees. 
5. Strengthening the Circle, A Native Nonprofit Leadership Program provides Native American nonprofit Executive Directors and Board members with resources, technical support, and networks needed to develop and strengthen vital community programs. 
6. & 7. Through Nonprofit Leadership Training and Affiliate Programs, Hopa Mountain staff provide training in Board development, strategic planning, and 501c3 application development in rural and tribal communities along with fiscal sponsorship services.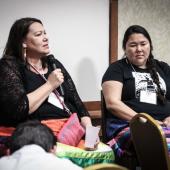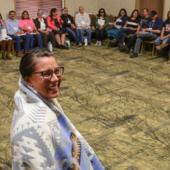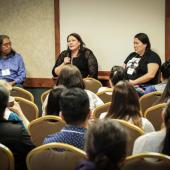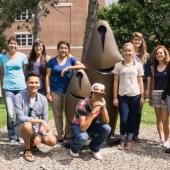 Hopa Mountain's vision for society is one where all youth and adults have the opportunity to live into their full potential. Through long-term initiatives, Hopa Mountain is committed to supporting established citizen leaders as they fundamentally change what is possible in their hometowns and investing in future leaders through college preparation programs. 
By supporting local leaders', especially Indigenous nonprofit leaders, using strength based approaches to community change and by linking them to additional resources, including regional and national networks, Hopa Mountain's Board and staff are contributing to rural and tribal community vitality throughout Montana. It is an exciting time, and important work, as citizen leaders are a force for strengthening community self-reliance, education, entrepreneurial approaches, and social services.
"The Indigenous Scholars of Promise (ISP) program has helped me in more ways than one. I would have never imagined I would be going to Gonzaga University or have become a Gates Millennium Scholar. The ISP program has changed the way I look at my future and what I want to be in life." 
Colette Werk, Gonzaga University Class of 2018
"Hopa Mountain is a totally community oriented organization offering a wide array of services. I particularly appreciate the work being done to strengthen Native nonprofit organizations, the one entity we need more of Indian Country. Hopa Mountain makes free training available to anyone who would like to participate via a number of webinars." 
Jodi Rave, Executive Director, Indigenous Media Freedom Alliance
"Hopa Mountain gives 100% to give nonprofits in service to the neediest populations the tools and resources they need to help their people. The compassion they have for their communities and their clients is palpable, and their services are delivered with respect and humility. This nonprofit is human-scale, human-based and makes a difference — a REAL difference — at the grass roots."
Deborah Gangloff, Rural America Initiatives
"Through Strengthening the Circle, we help one another. We establish relationships that help all of us across the state. Even though we are from different tribes, when we come together we are all one. It makes me feel good that I can help out another project in another community. It's all about helping our people and providing cultural strength." 
Alma McCormick, Executive Director - Messengers for Health