Power Up, Speak Out! was created by Domestic and Sexual Violence Services (DSVS) in Red Lodge with a vision to end violence in Montana communities and across the country.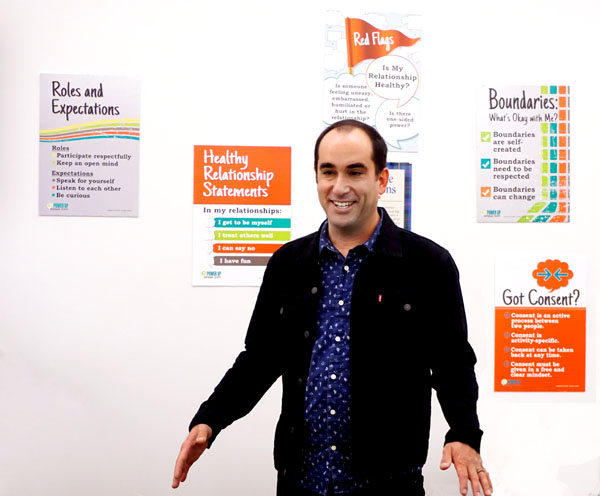 This educational program was created for middle school teachers to help them teach students to think critically about healthy relationships, power dynamics, boundaries, and consent. Power Up, Speak Out! began in 2010. DSVS received the support of the Robert Wood Johnson Foundation, the OP&WE Edwards Foundation, and many other donors. Concerned and experienced Montanans created the program with rural schools in mind. These lessons take a positive approach, teaching students what TO DO instead of what NOT to do. Power Up, Speak Out! teaches the foundational skills necessary for students to know what they deserve in healthy peer relationships for their whole lives.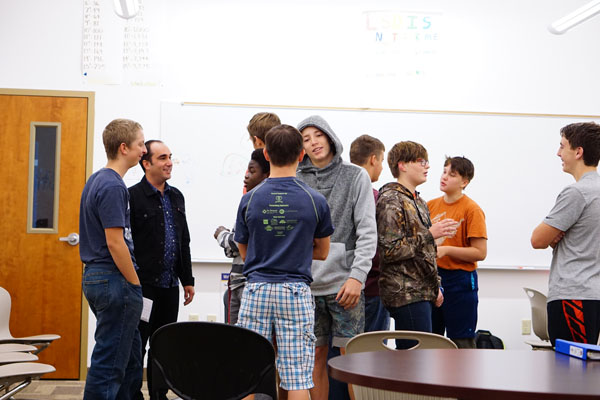 The lessons are geared at 7th-8th grade. Most other programs start teaching about sexual harassment, sexual assault, and teen dating violence in high school. But, by then it's usually too late. Healthy relationship skills need to be taught sooner. 
Since 2012, over 500 educators in Montana have been empowered by Power Up, Speak Out! for free. Educators attend training where they're given a toolkit that contains what they need to teach the lessons. Those educators include school counselors, health and P.E. teachers, family and consumer science teachers, school administrators, private counselors, violence prevention educators, domestic violence and sexual assault advocates, school resource officers, and others—even a martial arts trainer! This healthy relationships program is flexible enough that Montana teachers use it in 4th-5th grade classes, as well as in high schools. Power Up, Speak Out! can be found on reservations, in Montana cities, and increasingly across the nation.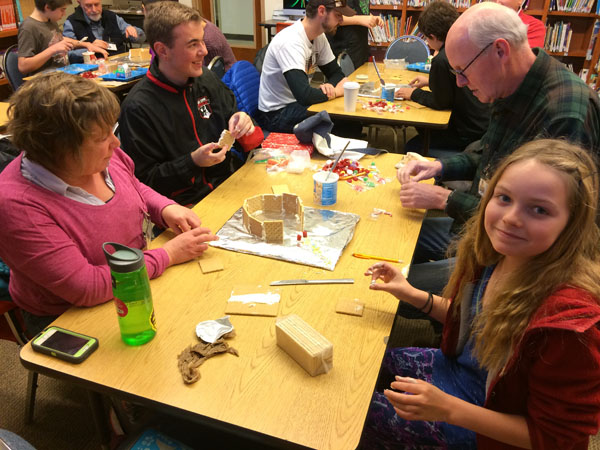 Power Up, Speak Out! and DSVS partner with several organizations to give students as many opportunities as possible to create healthy relationships. For example, in the local middle and high schools, a caring adult is paired with a selected student. The mentors meet their students once a week for lunch. Mentors listen and provide students with someone who believes in them and can help them through tough times.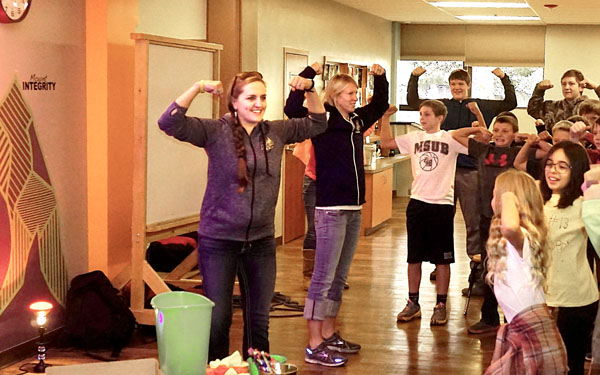 Power Up, Speak Out! and DSVS also host an annual trip to Yellowstone in partnership with Yellowstone Forever, the Red Lodge Area Community Foundation, and a generous private donor. Each year, 12 middle school students go for a five day trip to Yellowstone, led by a Power Up, Speak Out! educator and an educator from the Red Lodge Area Community Foundation.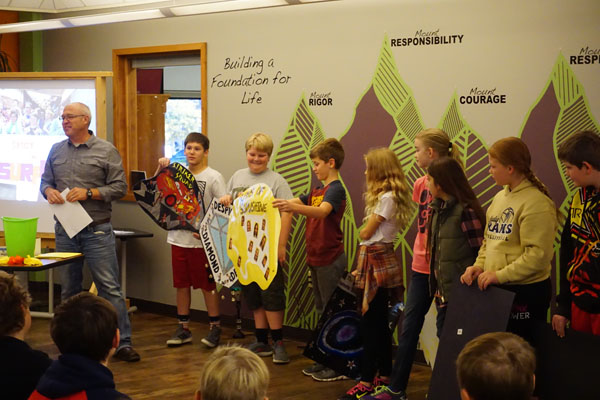 The students are immersed in an experience that teaches them how to be closer to their environment and each other. The group not only experiences outdoor activities such as whitewater rafting and art projects, but also lives together during the week in a cabin. They learn to respect each other's boundaries and deal with conflict. Students learn the skills to create a group in which everyone is treated well. 
Because Power Up, Speak Out!  lessons are so successful in Montana, DSVS received requests for our program outside of the state. 
To learn more about Power Up, Speak Out! and the great work they do, visit their Website, www.powerupspeakout.org/. 
To buy-in to the program, go to www.powerupspeakout.org/purchase. 
Here's what a few Montana educators have to say:
"There's nothing else like it for teaching kids about healthy and unhealthy relationships!"
Ann Gannon
Middle School Counselor, Livingston
"It is rewarding to hear the students using common language and ideas when they come to us with a relationship conflict or with one another during a conflict resolution."
Jacee Krueger
Middle School Counselor, Laurel
"I am encouraged that the kids we had who were taught Power Up, Speak Out! in junior high still use the language and talk about the concepts as seniors. It's so true that the kids hear so much don't, don't, don't. But then what DO you do? Power Up, Speak Out! helps with that."
Mark Rathbun
P.E. and Heath, Park City Middle School
"I love it. I call it a meat and potatoes program because these lessons are meaningful. Kids can immediately see how they can apply it in their life outside of school. We all know that when we get information and can apply it to other parts of our life, it's much more meaningful."
Joan Micheletti
School Counselor, St. Francis Upper, Billings
"The junior high loved the curriculum! I thought the materials were spot on and relevant, plus it forced some conversation that needed to occur about healthy/unhealthy relationships. Thanks for all you do to promote healthier choices, behaviors, and relationships!"
Teresa Vaughn
FCS/Social Studies Teacher and Counselor,
Moore Public School
Domestic Violence and Sexual Assault Organizations Around Montana
To find a program near you, we encourage you to visit the Montana Coalition Against Domestic and Sexual Violence (MCADSV) Website, www.mcadsv.com/about/victim-service-programs-by-region/. There you'll find contact information for your local organizations. If you or someone you know is being abused and you want help, we encourage you to reach out to your local organization. 
While the state of Montana currently doesn't fund domestic violence or sexual assault organizations, there are still many federal and private foundation grant resources for those experiencing abuse in our state. Each program is different. Contact your local organization to see what resources they can offer to assist those experiencing abuse. 
Power Up, Speak Out! is a program of Domestic and Sexual Violence Services (DSVS) in Red Lodge. DSVS serves those affected by domestic and sexual violence in Carbon and Stillwater Counties. DSVS has a 24-7 Help Line, (406) 425-2222.