For the Love of… Red Ants Pants Foundation
... Another Outstanding Montana Non-Profit
Hard, intense work! Rockin', amazing fun! 
Simple formula, but one that has worked since 2011 for Sarah Calhoun, her work associates and volunteers, bringing her White Sulphur Springs-based Red Ants Pants Foundation, Music Festival and Work Wear for Women, national and international attention.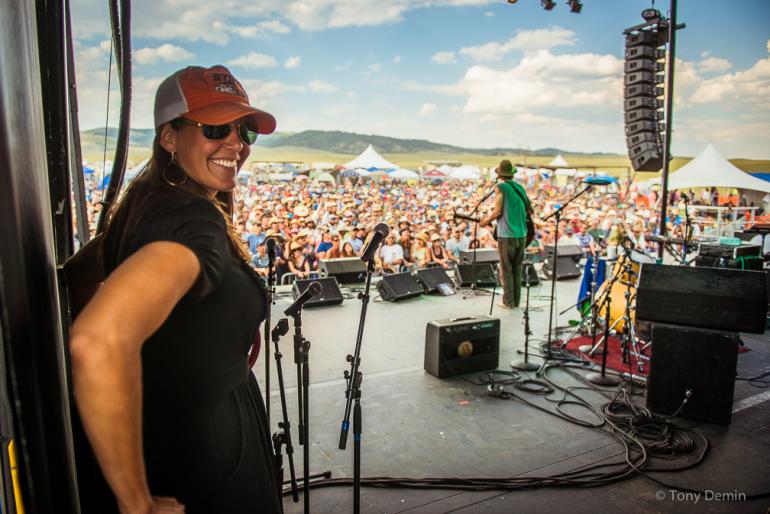 With the mission to develop and expand leadership roles for women, to preserve and support working family farms and ranches, Calhoun wraps her efforts around enriching and promoting rural communities, with the ripple effect reaching across the country from her home base in Montana.
The route to the Foundation's $100,000 in grants awarded across rural Montana through 2018 began with Calhoun's move to Montana and her inspiration to create work pants for women. Springing from a marketing campaign called, "Tour de Pants", the idea for her RAP Music Festival became a reality, with this year's event, held in a now famous cow pasture in White Sulphur Springs each July, now celebrating it's 9th year.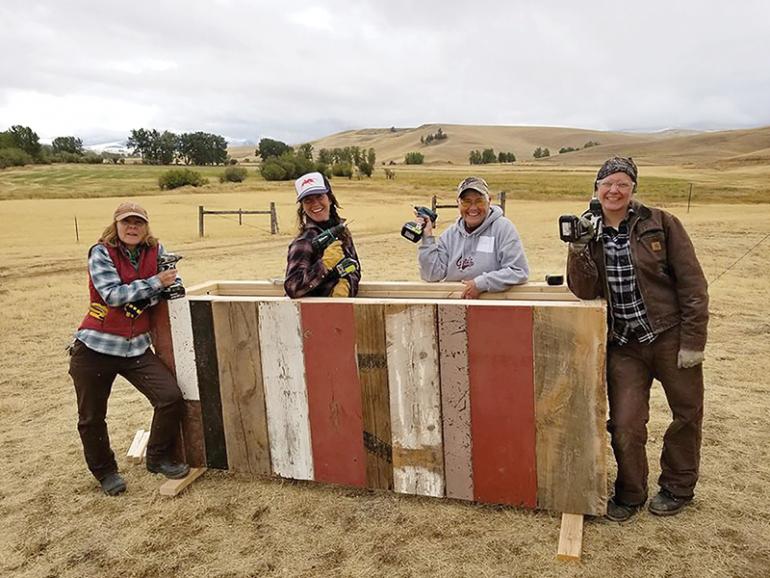 The Foundation, funded through private donations and proceeds from the music festival, specifically identifies the values of strong work ethic, self-reliance, women's leadership, the maintenance of traditional work skills, and providing opportunities, "for people with different perspectives to connect, build bridges and discover common ground."
Red Ants Pants Work Wear for Women, available on line, and in the small White Sulphur Springs retail store on Main Street, sparked Calhoun's ideas that would germinate and inspire businesses and communities far beyond her small town.
Calhoun's attendance at a small business summit at the White House in 2017, afforded her the opportunity to network with others at the national level. She summed up three of the biggest challenges: A long-term investment strategy for our rural infrastructure, workforce training and making the tax code less complicated for small businesses. 
 The Red Ants Pants Music Festival, which added nearly 20,000 music lovers to the town's normal population of 1,000 during last year's four-day event, directs a portion of its proceeds to the Foundation. 
Several of the eight recipients of the 2018 Red Ants Pants Foundation Community Grants include: 
 Rural high school juniors received travel expenses to attend the American Legion's 70th annual summer Girls' State leadership conference.
Garfield County Fire Foundation developed an Internet-delivered Teen Fire Safety five-course, mini-curriculum for use in grades 7-12, FFA and 4-H courses.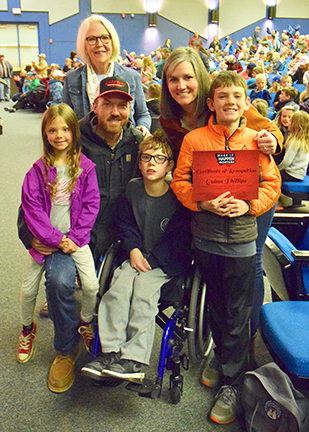 Make It Happen Montana - Kindness Project spearheaded the production and assembly of a project that honors outstanding young people and, "seeks to make kindness cool again!" 
Kindness Project co-founder, Renee Stephens, based in Lewistown, Montana, shares: "This incredible gift allowed us to make the 2019 Project the biggest and best ever, featuring MTV Music Video Award winner,"Supaman."
One of the Foundation's first-year grant recipients in 2012, "Madison Farm to Fork," in Ennis, Montana, utilized initial financial planning funds to, "kickstart," a greenhouse project that evolved from producing local crops, to ongoing planting and education projects for the local school district, notes planner and organizer Erica Evans Mita.
During an interview focused on, "Changemakers." Russ Stoddard, founder and president of Oliver Russell, a public benefit corporation, asked Calhoun, "What does corporate social responsibility look like in a rural western community?" Calhoun's reply: "Just being a good neighbor. That is all there is to it. Pitch in, listen, work hard, communicate honestly, treat your people well."
"I like hosting and bringing people together, small or large scale, and there is a collective power in that," Calhoun said in an article in the Missoulian, July 2017. "What I am finding is that people are wanting to be part of something worthwhile."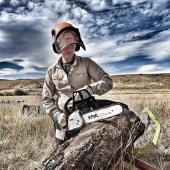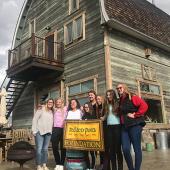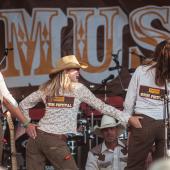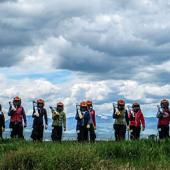 The late Reidar Johnson, aged 90 during last year's festival, was one of Calhoun's greatest fans and supporters, lending his classy, renovated barn/dance/hall/bar, to Red Ants Pants meetings and parties over the years. He summed up then, what seems to be the past and future motto for the work of the Red Ants Pants Festival and Foundation with one of his favorite sayings: "It's been a business doing pleasure with you!"
---