Because I am from Colombia's Caribbean Coast, I was challenged by a foodie friend to recreate Latin American Flavors using locally sourced ingredients. I accepted the bet and invited her, her husband, and another couple to have dinner at our house. I had a week to design the menu and procure the ingredients.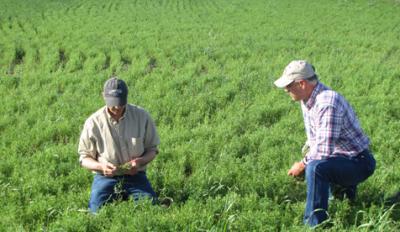 I made a list of the locally grown ingredients that were seasonally available and could be used in Latin-Caribbean recipes: they were corn, potatoes, lentils and chick peas, chiles and peppers, pumpkin and squashes, tomatoes, carrots, lettuce, onion, garlic, cilantro, parsley, lavender, and many other herbs and spices. Also beef, pork, chicken, and dairy products.
From the many years of working in the local farmers' markets, I knew ranchers, growers, and farmers whom I could count on to fulfill my grocery list. After reaching out to them and explaining my mission, they gladly accepted to see me.
I started out at Cat Starita's Mountain Top Garden located 15 miles west of Whitehall. Nestled in the Montana Rockies above 6,500 feet and close to the Continental Divine, this Mississippi native and her partner built an off-the-grid home where they could live off their surroundings. Using a high-tunnel greenhouse, Cat begins seeding spinach, kale in the winter, followed by other lettuce, medicinal, and culinary herbs in the spring. Inside the live-in shed, she dries herbs, tomatoes, and peppers without heat, allowing them to keep their moisture. Though growing cumin in this part of the country is a hard and almost impossible task, Cat has the perseverance to endure.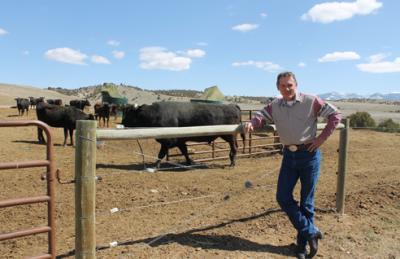 After a few hours of visiting, I leave with a basket full of herbs and produce and my two key ingredients, cayenne powder and cumin. She sends me off with freshly made deviled eggs laced with wonderful spices and an embrace.
Back on I-90 I head out towards Great Falls to meet up with Dave Oien from Timeless Food. I reach what is known as the Golden Triangle, Montana's richest and most productive agricultural area. The cool and dry environment allows for the best conditions in growing grains, seeds, and legumes.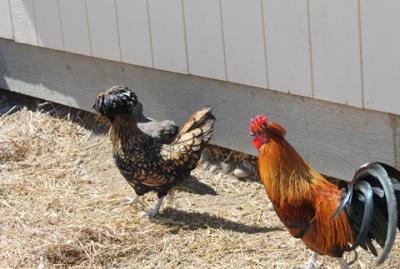 Timeless began in 1987 when a group of four pioneer farmers decided to experiment with a self-reseeding leguminous cover crop called the George Black Medic, developed by MSU's Dr. Jim Sims. Their goal was to introduce this new crop to farmers in the area as an alternative to fallowing, to reduce the erosion of the soils and build organic matter. Their attempts however, were perceived as "out of the box" for other Montana farmers. Being the visionaries that they were, they decided to grow pulse crops, or edible legumes ,during a time when people were turning into more health-conscious food.
Today Timeless Food legumes and grains are sold throughout the country, as well as in Europe and Malaysia. When I asked Dave what was the most important thing they did as a company, he said, "We think that the most important thing we can do is to be part of a food community where everyone, from growers, farmers, pickers, to distributers and marketers take part in this whole progressive certified organic effort."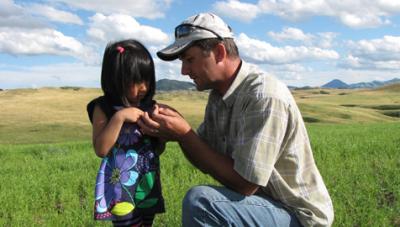 With that said, he filled a large brown bag with various legumes forewarning me that the Beluga Lentil was their real calling card. I asked for two bags of faro, which I planned on using instead of rice.
I got in the car and headed back east where Rick Woienski from the Montana Wagyu Cattle Company waited. Taking the Manhattan-Amsterdam Exit off I-90, I reached Spaulding Drive where hundreds of acres of land open before my eyes The Montana Wagyu Cattle Company is a family-owned and -operated business. One of the key ingredients in the success of the company is that it offers a product that is not a commodity but a specialty item, which is graded in the top 3% of beef sold in the United States.
Like Timeless Foods, everyone in the company is involved in the process, from the rancher, to the processors, to the chefs Rick hires as representatives and spokespersons for Wagyu beef. The "Made in Montana" label here is not a marketing tool but a way of life.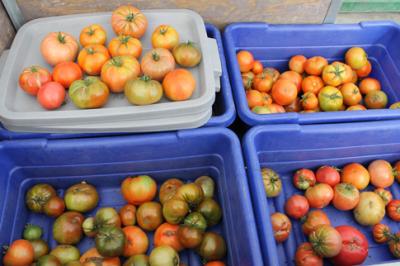 What makes these cuts of beef so succulent is the dry aging process. The carcass hangs in a room at 34 degrees with a constant airflow for 28-30 days. Unlike wet aging, this process takes more time and storage but gives a greater concentration of flavors. Rick fills up a box with short ribs, sirloin, and oxtail.
I rush out to Market Day Foods located in the north part of town where I will pick up the last of the ingredients. I am greeted by two familiar and smiling faces who inform me they are about to run to make deliveries so I better get to my order quick. Mariann Van Den Elzen and Sarah Alexander are busy in the warehouse at Market day Foods, filling up orders from the online farmers' market.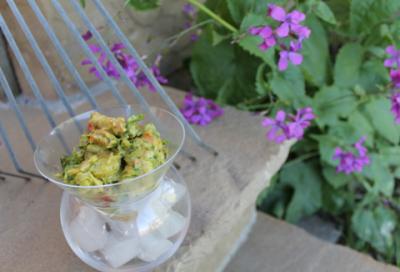 This unique concept started years back when Sarah worked as a volunteer in Mariann's farm. Both women brainstormed on the idea of facilitating a means to get the growers to spend more time farming and harvesting while they delivered the produce to their clientele. It also gave people, who were out of the area or not able to make the farmers' market, a way to have access to the products. Today they have over 600 food products from over 30 Montana producers and growers in eight southwest locations. They also deliver wholesale to restaurants, caterers, and schools. Anyone in southwest Montana can place orders by going to www.marketdayfoods.com and selecting a pick up location.
I fulfill my grocery list with freshly frozen Flathead cherries, butternut squash, heirloom tomatoes, ricotta and feta cheese and rush home to create the menu. I am exhausted but exhilarated and cannot wait until my friends taste the possibilities of recreating Latin-Caribbean flavors with locally sourced Montana products.
Menu
Cocktail & Appetizer
Flathead Cherry Margaritas
Spinach, Butternut Squash Empanadas
with Cilantro Salsa
Salad
Tri-Colored Pepper Slaw over 
Butter Lettuce Leaves,
Rhubarb-Balsamic Vinaigrette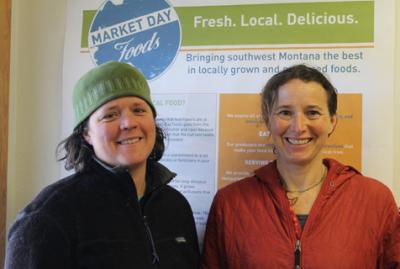 First Course
Arepas: Colombian Corn Patties topped with 
Timeless Beluga Lentil Ragu
Second Course
Wagyu Beef Short Ribs braised 
in a Tomato-Guiness Reduction
Coconut Farro with Drunken Raisins
Smokey Kale
Dessert
Lavender Flan
Timeless Food
PO Box 881 Conrad
406-278-5722
Market Day Foods
1404 Golden Avenue, Bozeman
406-581-2228
Montana Wagyu Cattle Company
6195 Round Mountain Road, Belgrade
406-451-5513
Mountain Top Ranch
Cat Starita
406-599-6757