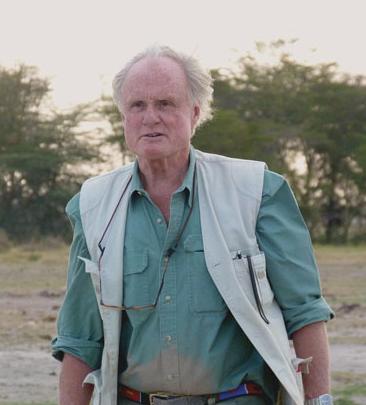 John Heminway
is an author and award-winning filmmaker, having produced and written more than 200 documentaries on subjects ranging from travel, to brain science, evolution, and natural history. Most recently, he is known for his exposés of the illicit ivory trade. Alfred A. Knopf will publish his sixth book in February 2018. See www.heminway.net
If there is one thing 50 years of filmmaking have taught me, it's… that I am damn lucky.
Africa, for me, represents… deep and dark murmurings of the heart.
You wouldn't believe me if I told you… I sometimes think I am a fraud.
When I'm feeling really lazy I'll… cook.
The most surprising thing I've learned about elephants is… their capacity for fun and the depth of their grief.
Probably my most irritating characteristic is... being late.
My wife has completely given up on me when it comes to… my travel schedule.
The most satisfying moment when writing a book… is my editor calling to say, "Pop the champagne.'"
One dream film project I will definitely do one day… will be to craft a film that will conclusively end the illicit trade in ivory.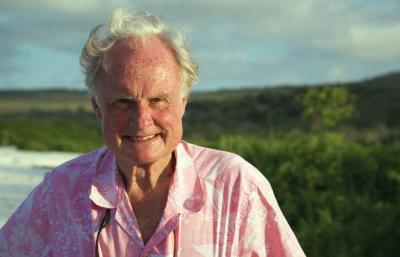 If you would like to know, I can tell you a great deal about…the dhow trade in the Indian Ocean.
Whether writing or filming my creative process alwaysincludes… an internal dialogue in search of my voice. 
The most inspiring person I have met in my lifetime is… John Huston.
The greatest honor I have been fortunate to receive is… a high five from my daughter.
Yes, it's true, I do have a secret passion for… blank maps.
Most people don't understand that making a film is mostly about… raising vast sums of money and reducing a complex narrative to simple verities.
When I was quite young I thought I would grow up to be a… secret international agent.
Please don't ask me… what was my favorite film.
Looking back on everything now, it would probably be better if… when I was nine, I hadn't kicked Mrs. Whitmanin the butt.
Every human being has an obligation to… stand up to bullies.
When I'm gone for good you can… expect a party.
⬅ VIDEO:Dr. John Heminway: Commencement Speech Fall 2016
Video Description: John Heminway, a recipient of a Montana State University Honorary Doctorate, is an acclaimed documentary filmmaker who has spent the last 50 years traveling the world. On Saturday, December 17th, Dr. Heminway gave a powerful and engaging speech to the graduating class.