Montanans You Should Know: Doug Chabot
Director of the Gallatin National Forest Avalanche Center
"For me, winter in Montana is…better than winter in any other state. We've got great snow, big mountains, and no crowds." - Doug Chabot
If there is one thing I know about snow…is that it can kill you.
No one knows that I have a secret passion for…shooting guns.
The time I've been most afraid for my life…was in 2013 when I was hit with a barrage of rock-fall on Pik Karl Marx in Tajikistan. It was the only time in my life when I thought, "So this is how it ends."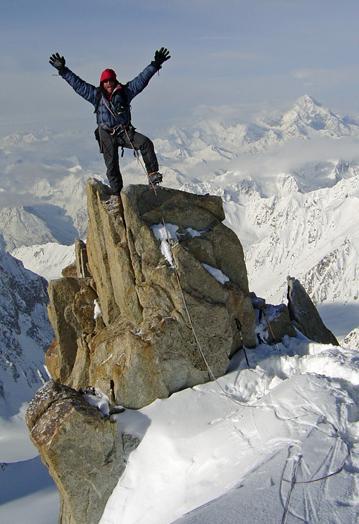 Avalanches are…job security.
Nothing in my life has surprised me more than…my third divorce.
Being served a goat head for dinner in Afghanistan has forever…made me appreciate my college biology professor who instructed us never to eat mammal brains.  There are lots of ugly and nasty things living in brains. Who knew?
Can anyone tell me why…folks insist on skiing Saddle Peak during a High avalanche danger?
If there is one thing I wish everyone would know about avalanches…is that you can trigger slopes far above while you are standing on flat ground. It seems impossible, but during unstable conditions it most assuredly is not.
A great day for me always ends with…the sigh of comfort that only sliding out of my ski boots can provide. 
Most people don't know that my job…which starts at
4 a.m., gives me the opportunity to skateboard down the
center of Main Street. 
"Carpe diem!" for me means…having a plan, yet remaining nimble for life's curve balls and opportunities.
When I was a boy I wanted to be…an astronaut.  I was five years old when Armstrong walked on the moon and it's still one of the coolest things I've ever seen.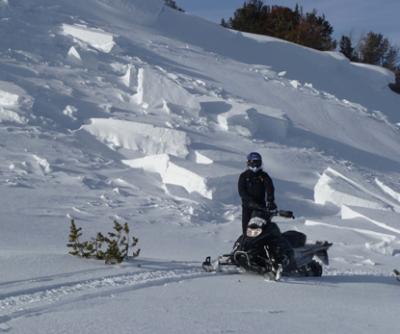 The one bad habit I can't shake is…Dairy Queen. A medium vanilla cone dipped in chocolate makes me twitch with excitement.
Even my best friends don't know that I…cannot catch or throw a ball to save my life.
On ski patrol the most fun I had was…throwing bombs at dawn and skiing untracked powder before the public showed up. 
Once the snow melts…I'm far, far away from Bozeman, usually in one of the "stans" climbing or working on Iqra Fund, the nonprofit I co-founded to educate girls in Pakistan.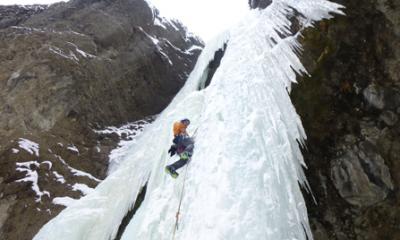 The thing that makes me laugh most is…remembering all the stupid things I've done, like face-planting below the lift on a green run in my ski patrol uniform.
Someday I am really going to…learn how to type with more than two fingers.
Reincarnation?  OK, bring me back as a….raven. As far as I can tell they've got it figured out: lots of play, lots of food, and lots of company, plus a conniving intellect.
Doug Chabot is the director of the Gallatin National Forest Avalanche Center.  From 1990-99 he worked as a ski patroller at Bridger Bowl; in 1995 he began as an avalanche specialist.  Also a mountain guide and climber, Doug has been on (some route-breaking) expeditions to Alaska, Nepal, India, Afghanistan, Tajikistan, and Pakistan. In 2011, he co-founded Iqra Fund, a nonprofit for girls' education in northern Pakistan.  www.mtavalanche.com.