Musician/Composer
Eric Funk is an award-winning contemporary classical composer and conductor. Originally from Deer Lodge, he currently resides in Bozeman, where he teaches music courses at Montana State University. He is the Host and Artistic Director of the Montana PBS series "11th and Grant", which has won four Emmys and features Montana musicians in all genres, as well as the Music/Artistic Director for the Big Sky Classical Music Festival. He also may be heard playing jazz in various venues.
Nothing pleases me more... than finishing a new composition
When composing a new work... I often find myself deeply inward turned.
Most people who know me well would agree... that I'm a romantic idealist.
One thing about music that will never change... is that, as Plato penned, "When the mode of the music changes, the walls of the city shake."
Growing up in Deer Lodge... made me love small towns. I was born there — my maternal grandparents, the Pascoe's, lived there — but I only spent summers there during my childhood.
The one character trait I most admire is... making people feel better for being with you.
Junk food? Well, if you must know I really do like... chips.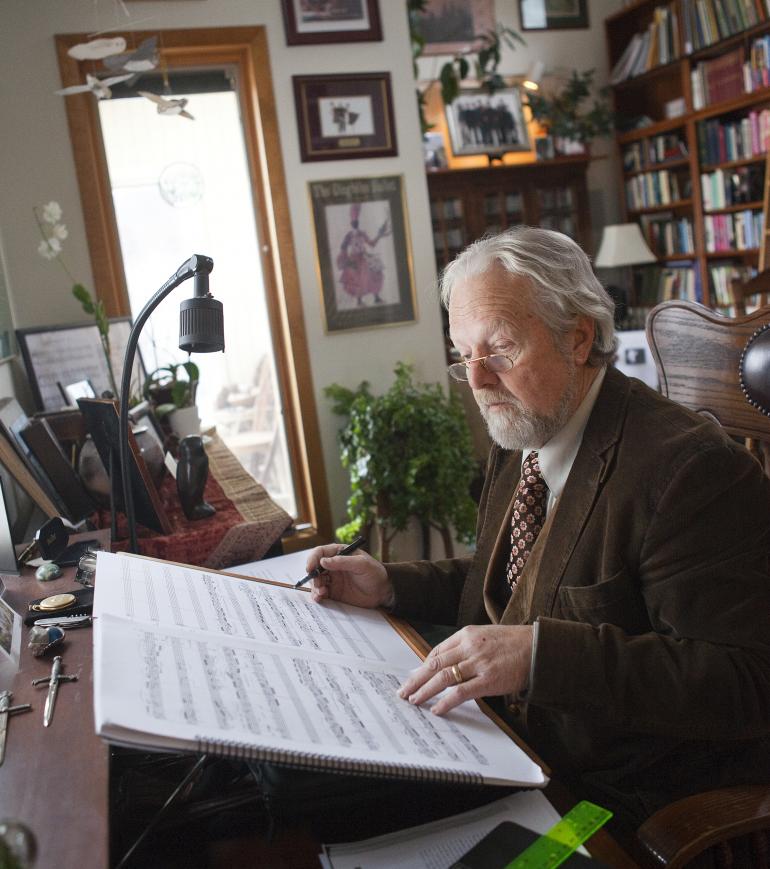 Of all my work, I suppose I am most proud of... a ridiculously large five-movement composition for amplified string quartet, two symphony orchestras, large mixed chorus, and baritone voice, entitled "Mandel'shtam: a Valediction to the 20th c."
When I get angry it's usually because...spikes of injustice reveal my compassion weariness.
The most relaxing thing to me is... to watch old cowboy movies on TV.
There is no doubt that someday I will... travel to every place on earth and hear performances of most of my music.
If I wasn't a music composer or musician I would probably... be a speculative physicist or philosopher.
One thing I really don't understand is... captured in Einstein's statement, "The most incomprehensible thing is that the universe is comprehensible."
The one person in history I would have loved to have had a discussion with... is Johannes Brahms.
The craziest thing I've seen in my lifetime...was a circular rainbow.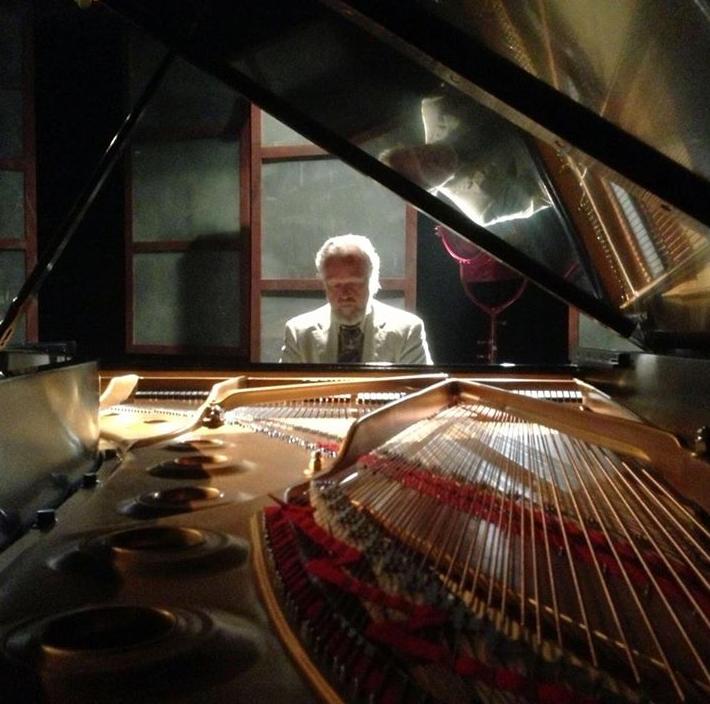 My most peculiar habit is... my basically mathematizing everything.
No one will ever believe that... I once had a dream series that forecasted a critical event in my life five years before it occurred.
The most under-rated musical instrument is... the tuba.
I really can't believe that, in all these years, I haven't... quit everything else I do, focusing every ounce of time and energy on my raison d'etre: composing serious music.
One kind of music that I just don't enjoy... is vapid music. It's not a genre. It's just weakness apparent 
in every style.