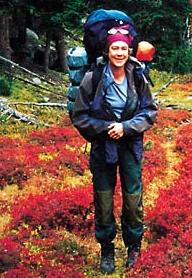 Louisa Willcox has been partnering with Guardians of Our Ancestors Legacy (GOAL), a tribal coalition centered on preservation of grizzly bears and tribes' cultural and spiritual legacy (www.goaltribalcoalition.org). She specializes in policy, integration of science, law, grassroots organizing, public protest, education as well as collaborative strategies with agencies and other decision-makers.  See www.grizzlytimes.org.
She has served as Senior Wildlife Advocate for the Natural Resources Defense Council, Project Coordinator for the Sierra Club's Grizzly Bear Ecosystems Project, and Program Director for the Greater Yellowstone Coalition. She has also taught mountaineering at the National Outdoor Leadership School, and served as Program Director for the Teton Science School. She has a MFS from Yale School of Forestry and Environmental Studies (FES), and BA in English from Williams College. In 2014, she was awarded by Yale FES Distinguished Alumni of the year. 
* * * *
A good day for me is when… My heart, mind, and mouth are moving in the same direction.  
When it comes to grizzly bears, the one thing I know for certain… Their fate is in our hands.  
The three words that best describe my work are… Humility, passion, stubbornness.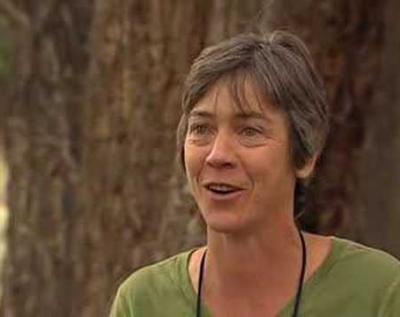 No one knows that I once… Started an illegal radio station during high school called WASP all White Radio — as a provocation, of course. 
If you want to make me unhappy, just… Act like Eeyore and whine about life being hopeless.  
Most people don't realize that, for Native Americans, the grizzly bears… Are their mothers, healers, and teachers.  
What sometimes keeps me up at night is… The dog and my husband snoring in stereo.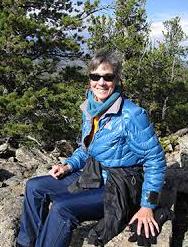 My favorite "guilt" snack is… Bacon. 
The most interesting thing I've learned about grizzlies is… How they doctor themselves, as in eating dirt.  And how they bear young the size of tea cup in a sleep state in winter: a miracle.   
For inspiration I… Learn an old story or fairytale – now working on a Seneca tale, Origins of the Earth.          
Most of the tribal people I work with are… Funny, ferocious, and immensely patient with people like me.      
I've never really learned to… Accept the dominant patriarchal system. 
I always laugh at… My 10 thumbs when it comes to technology – chimps are more advanced. 
When I get discouraged I… Try to serve the interests of another suffering being.   
Protecting the "Great Bear" may mean that… We learn to restrain ourselves and leave its last few refuges alone. 
Respect for all wildlife means… Recognizing our interdependence. That we are only as good as we treat animals.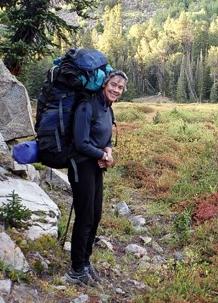 Three wishes?  OK, here they are: May all beings be free from suffering.  May government protect the broader public interest, rather than a privileged few.  May we celebrate life rather than quell it.    
It makes me want to scream when I hear… "Trust us", from government officials. 
A child once told me... When I grow up, I am going to let all the animals out of the zoo. 
When I'm gone I hope someone remembers… To take out the trash.
* * * *