The author wishes to acknowledge and thank the generous assistance from Carl and Linda Haywood of Thompson Falls.  The Haywoods have been tirelessly and passionately reconstructing David Thompson's time in the West, and in particular, Montana.  Through a thorough re-examination of Thompson's own journals and narrative, they have uncovered details that others have missed or misinterpreted.  Carl has chronicled David Thompson's time in Montana in his book Sometimes Only Horses to Eat, Stoneydale Press Publishing Co., Stevensville, Montana (2008).  He actively updates David Thompson information on his web site: http://www.rockmanstradingpost.com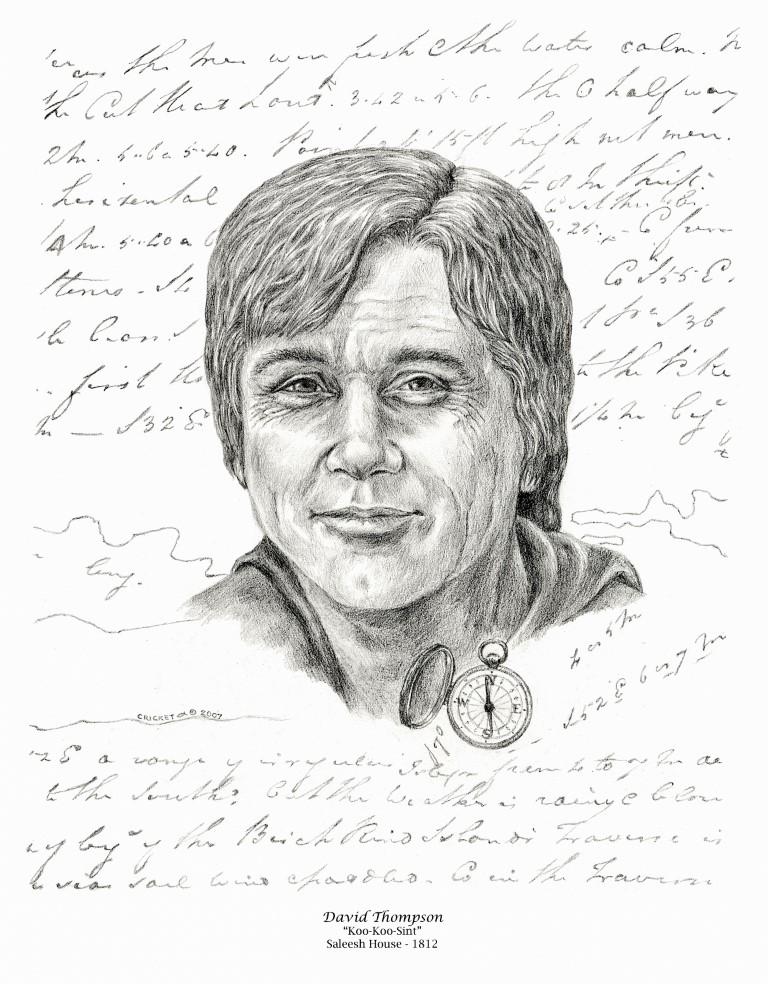 In 1809, Thompson and his crew, now with the rival North West Company, canoed down the Kootenai River from the north to a Kootenai camp near Bonners Ferry, Idaho. Then, traveling overland, Thompson reached the east end of Lake Pend d'Orielle by early September.  Just east of present day Hope, Idaho, he encountered a camp of 80 Indian families comprising of Kootenai, Salish and Coeur d'Alenes.  News of his presence spread quickly and soon members of other tribes also showed up to trade – Kalispels, Nez Perce, etc.  Here, Thompson built "Kullyspell House", his first trading post in what would later become the US. 
From Kullyspell House, Thompson headed up the "Saleesh River," as he named it (Clark Fork).  He would settle on a location that bears his name today - Thompson Falls.  He was finally in Salish Country and he called this trading post "Saleesh House."  From here he could easily reach major winter camps of the Kootenai, near present-day Hot Springs, and a large Flathead winter camp near Dixon, while at the same time, keeping out of the way of the Blackfeet, who did not appreciate him trading directly with their enemies.  Both of these locations are within today's Flathead Indian Reservation. Saleesh House was the first solid structure built in Montana west of the Continental Divide and would become his base of operations for the winters of 1809/1810 and 1811/1812.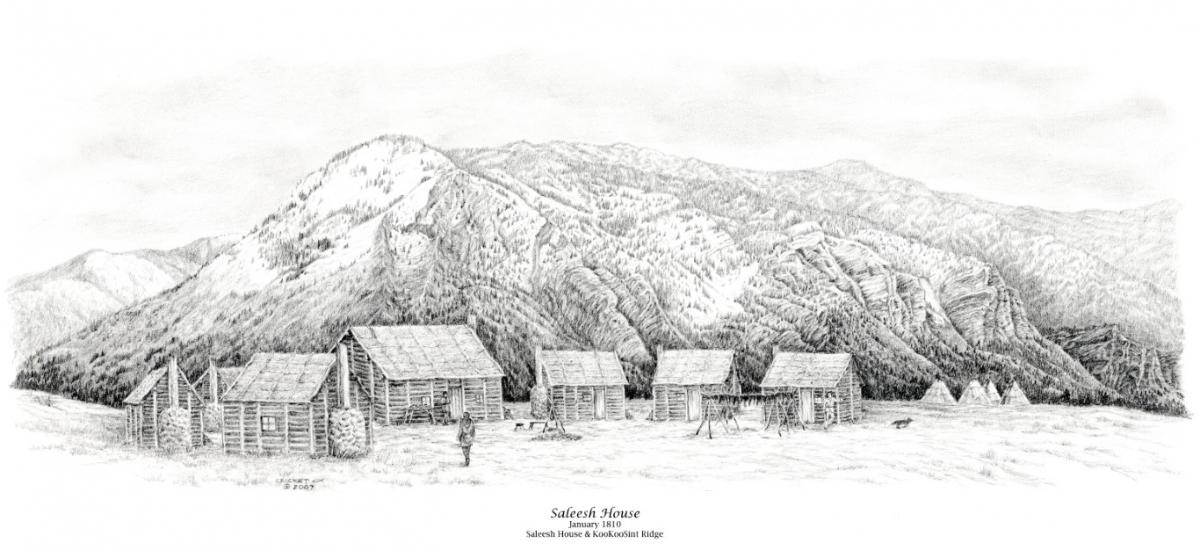 Those winters in northwestern Montana were very challenging, both physically and mentally, even brutal at times. There was constant repair and maintenance work on the post itself, as well as canoe building, firewood collection and hunting.  The winter weather there was very wet and despite their best efforts, the roofs of the trading post's buildings always seemed to leak, threatening their precious stores, as well as his men.  When it wasn't raining or snowing, it was cold, often well below zero.  Hunger was a constant.  Such hard labor required a lot of calories for his men and the area did not seem to support enough game to keep them well fed. There were the regular runs to the various Indian encampments to trade mainly for furs, but also occasionally for food and horses.  Sometimes, food and horses were the same.  His schedule allowed little time for "going on discovery", as he called his explorations, but Thompson made use of what time he could find to get out and survey the area around his Saleesh House.  He made forays over to the St. Regis area, as well as the Missoula valley, where he commented that he could see the "road" taken by Lewis and Clark.  He also recorded a visit to an overlook for Flathead Lake southwest of Polson.  Trading may have been his job, but exploring and map making were his passions.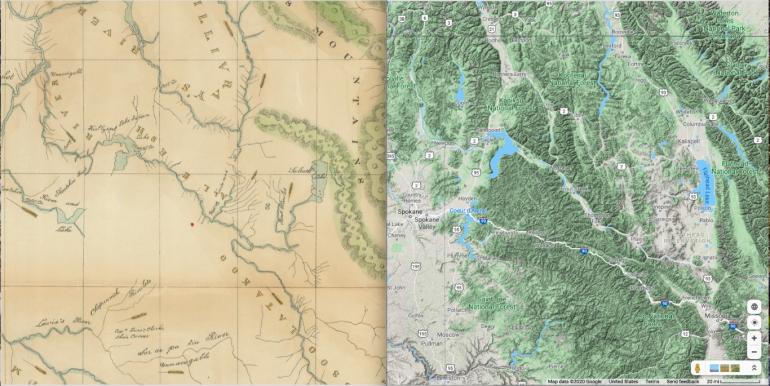 Spring signaled the end of the trading season and time to get their product to market.  The trek back to their bases in Canada was grueling.  Their canoes were designed to carry approximately 3,000 pounds of furs, four men, their gear and some provisions for the trip.  By the time they left, the rivers were dangerously swollen with the spring runoff, sometimes rising 2 feet in a single day.  There were rapids and falls along the way necessitating unloading each canoe for a portage and reloading.  Each man would carry up to 200 pounds over slippery shale portage trails, over and over again.  By land, the horses would often come to streams too high to cross. Again, the whole cargo needed to be unloaded and reloaded.  In the end, it was greater than a 4,000-mile, mostly man-powered run to get his furs from Saleesh House, north over the Canadian Rockies, down to the west end of Lake Superior and from there, through the Great Lakes, down the St Lawrence River to Montreal for shipment to Europe.  The effort that it took to get those Montana furs to market is staggering.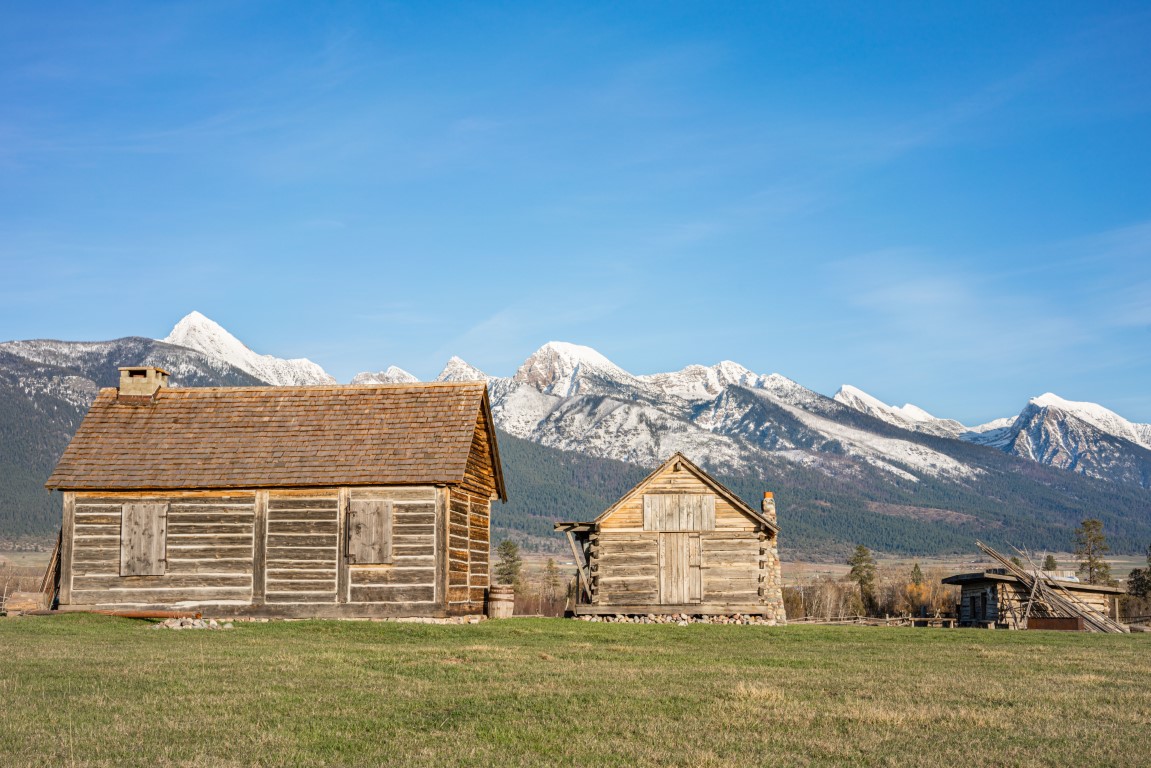 On the morning of Friday, March 13th, 1812, Thompson and his crew pushed their canoes into the river at Saleesh House to begin their long trip north and back over the mountains.  He would never return.  Saleesh House stayed in operation until the mid 1820s, a little after the Hudson's Bay Company's takeover of the North West Company in 1821.  Later, the trading post was moved east a couple of times, until finally it was located north of the town of Saint Ignatius in 1847.  Known as Fort Connah, this was the last Hudson's Bay trading post to operate in the US.  It was closed in 1872.
After returning for the last time from his travels, Thompson moved to the Montreal area in late 1812.  He would never again cross over the mountains to the west.  By 1814 he had put all his notes and maps and sketches into one large, "great map" that covered from Hudson Bay to the mouth of the Columbia River.  It measured a full 6 by 10 feet and it remained the most accurate map of western North America for well over 50 years.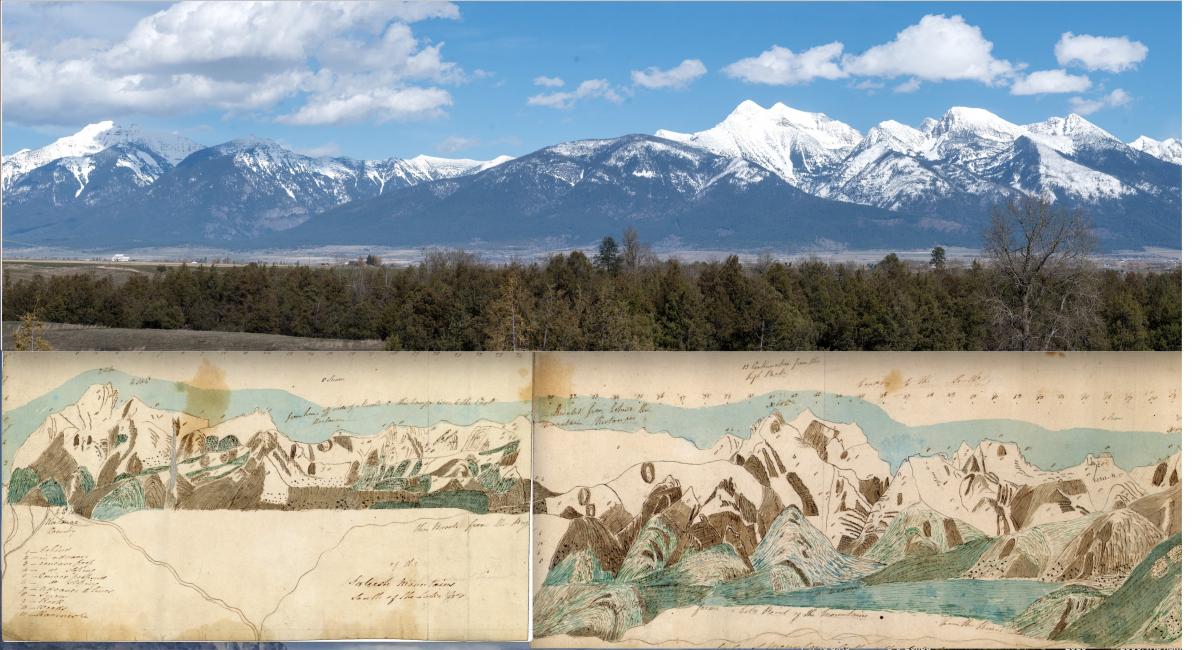 The landscape of western Montana has certainly changed over the years since David Thompson roamed our countryside here.  There has been considerable development with farms, houses, dams, etc.  However, one can drive Highway 200 along the "Saleesh River" today and still imagine how it must have been a little over 200 years ago with Thompson's canoes and pack trains going back and forth through the wilderness between Saleesh House and the Indian encampments to the east.  It was a time when life was hard for all and European fur traders and Native Americans worked together to the benefit of the other.  I'd like to think that 200 years later, the spirit of Koo Koo Sint still "haunts" this corner of Montana.