Apple trees experienced a boom in Bitterroot Valley in the early 1900s. The mild climate and rich soils produced bumper crops of unspoiled fruit. About 720,000 apple trees blanketed the valley in 1920, the result of rampant planting by farmers and spending by investors, everyone hoping to find wealth in the humble fruit. Truckloads were shipped across the nation.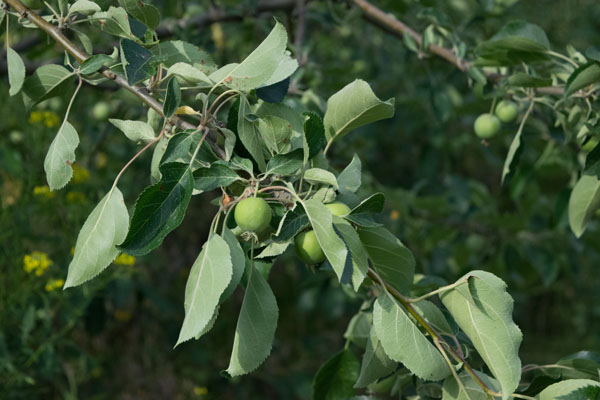 Many growers were locals but the scent of big profits lured investors from the east. Large inexpensive tracts of land were purchased and resold to naïve buyers at prices reaching $1,000 an acre. Prospective buyers were treated like royalty when they arrived in town with a personal tour of the orchards and luxury accommodations at Frank Lloyd Wright's Bitter Root Inn. Wads of cash were plopped down, local hands were hired to tend to the orchards and buyers hurried back home, never again setting foot in the valley.   
As with many booms comes the bust. Orchards in Washington and Oregon started to flourish as growers found methods to sell apples more efficiently and at lower rates than Bitterroot growers. Events of biblical proportions, drought, disease, insect invasions, came together to add to the apple's fall. Growers attempted to form a cooperative as a last ditch effort but personal disputes and lack of direction caused the budding co-op to fail. Local farmers lost a significant share of their income and absent owners lost life savings.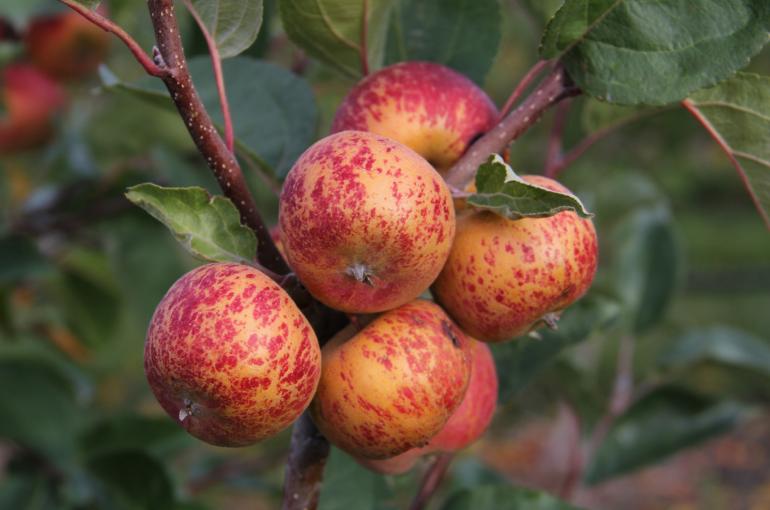 Today the apple is reclaiming its glory in the Bitterroot Valley through a few individuals who have found a way to bring the apple back by transforming this versatile fruit into glasses of delectable hard cider. Years ago the McIntosh dominated the market but these growers and producers are experimenting with whimsical varieties such as Porter's Perfection and Cox's Orange Pippin to give each batch a unique flavor. Take a tour of the valley's cideries and you will find history in every glass.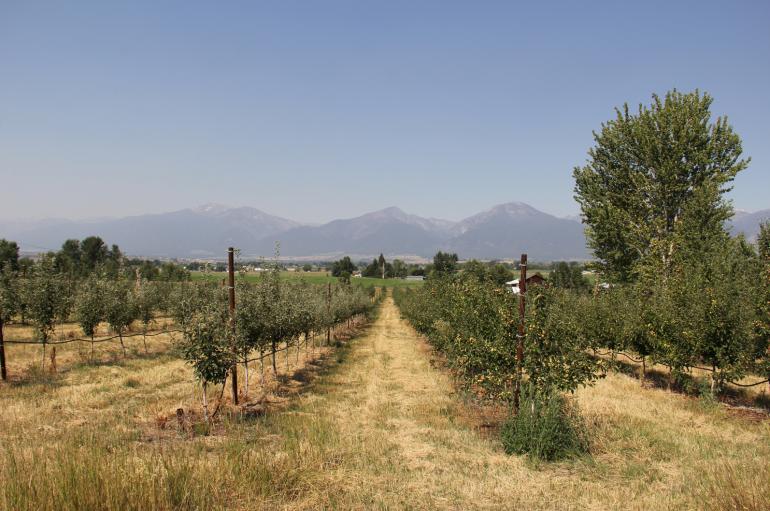 Montana Ciderworks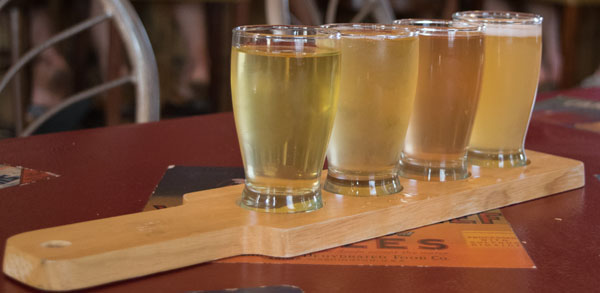 "Respect the apple" is Lee McAlpine's motto and that respect shows as she takes you on a tour of her impressive cider operation.  McAlpine started making cider in her basement 17 years ago. Over time she has perfected her craft and has won numerous awards, such as the gold medal at England's Royal Bath & West Show and Best Small Cidery at Portland's International Cider Cup Competition.  
All of these accolades begin among McAlpine's four acres of apple trees outside of Darby. Her trees are strictly hard cider fruit trees with primarily bittersweet varieties such as Yarlington Mill and Kingston Black. "The Kingston Black is the only apple considered by the English that makes a good single varietal," says McAlpine.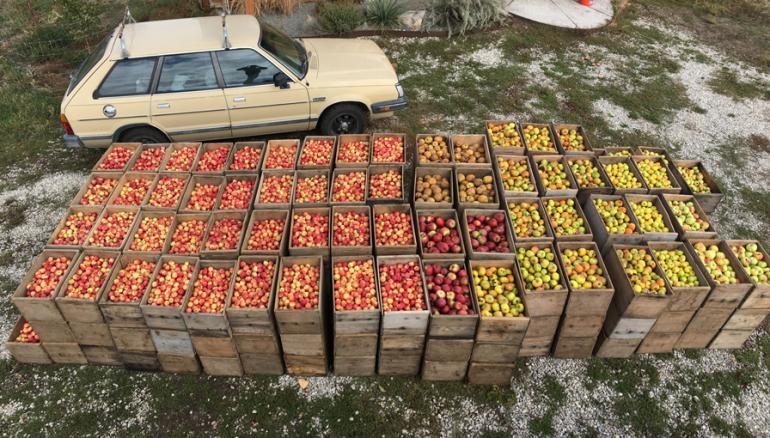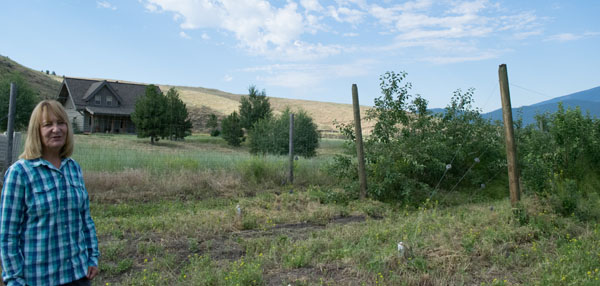 McAlpine is a one-woman operation in that she grows the apples, ferments the cider, and fills roughly 1,000 bottles each season largely on her own. But she also seeks to support other growers in the valley. "My goal is to grow at least 50% of my apples and use 50% of other peoples' apples so they can have a market for their less than perfect fruit," she says.    
Montana Ciderworks offers three mainstays, North Fork Traditional, Darby Pub, and McIntosh, plus one small batch that allows McAlpine to bring out the flavor profile of a different apple every year. This year she aged Dolgo Crabapple in oak barrels. Her flagship, North Fork Traditional, is a semi-dry cider with hints of wood, grass, and smoke, which McAlpine recommends "après lawn mowing."
Backroad Cider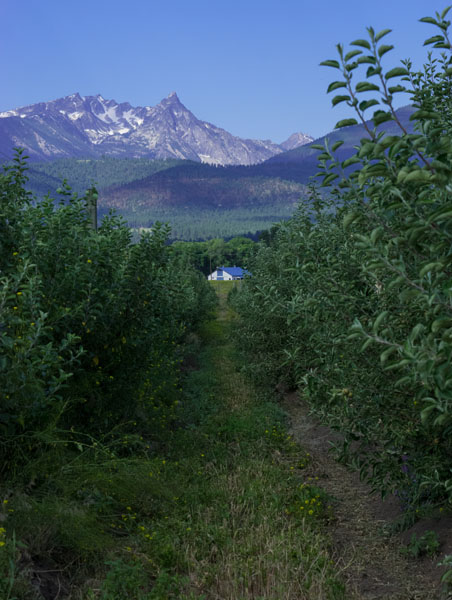 Mother and son, Pamela Kaye and Val Phillips, are co-owners of Backroad Cider. The cidery was Mom's idea and her son went to classes in the northwest to learn the trade. "I learned what not to do," says Phillips, which is to add sulfites. Sulfites make every batch uniform; and the thrill of experimentation is what keeps Phillips motivated.  
His need to experiment is satisfied through Backroad's welcoming Hamilton taproom. One recent evening cider lovers settled in to sample six different varieties, many of which change weekly depending on Phillips' whim. On tap was their mainstay, 406, a refreshing easy-to-drink blend with soft apple notes. At the other end of the spectrum was a pepper cider Phillips concocted using four different types of peppers yielding a spicy sweet sensation on the tongue. Currently they get their apples from valley orchards and a few from Washington but their hope is to lease their own local orchard soon.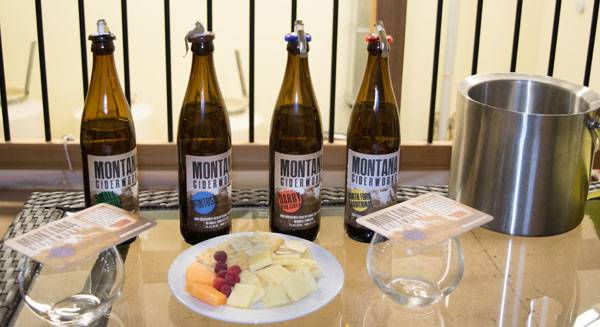 Phillips relishes the interactions he has through the family's cider.  "I don't think I will ever bottle," he says. "I like to get to know the names of people drinking my cider and have those relationships."  The community of Hamilton seems to embrace this relationship,
too, and hope to keep the cider flowing. Evidence of this was displayed last year when Phillips found 100 plastic bags full of apples sitting on his doorstep. "I'm still not sure where they came from."  
betterRoot Cider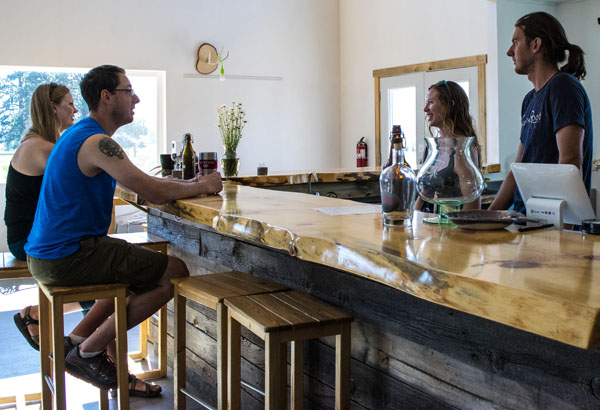 After brewing beer and wine at home, Jesse Spaulding and Hannah Weinert were ready to try their hand at making cider. "We started learning about the history of the apple in the valley and thought 'How cool,'" says Hannah.  
betterRoot sits on 60 acres in Florence in the shadow of the Bitterroot and Sapphire mountains. Hannah and Jesse have planted 500 apple trees in the last few years but it is too early for these trees to yield viable fruit. In the meantime they have gathered apples from local orchards. "Our ultimate goal is to use our own apples," says Hannah. "We'll see though. We still want to support other local orchards."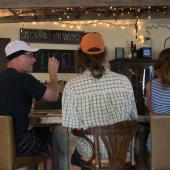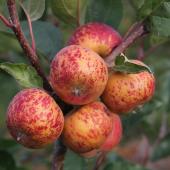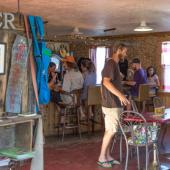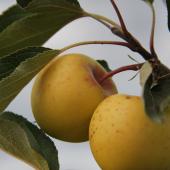 The joy of creativity also attracted them to making cider; they revel in using different flavorings, fruits and herbs.  Hints of lavender and rosemary are in the background of Sexy Tractor Rosemary Lavender, a delightful semi-sweet blend. Shiver Me Timbers is aged in rum barrels and the punch it packs forces a slow savor.   
Hannah and Jesse recently closed their taproom to concentrate on both bottling and taking the apple to new heights. Jesse designed and built a still to make apple brandy, applejack, and apple gin but they will keep the cider flowing. "Beer people get creative and wine people want to stick to a specific grape. With cider you can do both. There's unlimited creativity," he says.
Apples are thriving once again in the Bitterroot Valley and these cideries have a plan to thwart any impending bust. That plan begins with cooperation. A big part of today's plan is Budwood, a co-op started by McAlpine, whose goal is to "revitalize and grow Montana's apple industry." Members meet regularly to strategize and plan events such as the annual Montana Cider Week. All three of these producers share information and work together to put cider on par with the craft beer industry. "We want to expand the apple industry in Montana back to where it was at the turn of the century," says McAlpine. All cider lovers have to do is sit back and raise a glass to the approaching boom.
Contact Information for Montana Cideries
BITTERROOT AREA
Montana CiderWorks
www.montanacider.com  •  (406) 360-5078
Tours and tastings by appointment.  Click on the "Buy 'em" link on the Web site for places to purchase her 500 and 750 ml bottles.  
Backroad Cider
www.406cider.com · (406) 363-5700
Taproom is located at 98 Marcus Street in Hamilton. Hours: Wed. – Sat. 3 – 9.
betterRoot Cider
www.betterroot.com  •  (406) 830-1146
Check their Facebook page for monthly events and tastings and updates on the bottling progress. 
STATEWIDE

Western Cider Company
501 N. California Street
Missoula
www.westerncider.com  •  (406) 540-4477
A whopping 12 ciders are on tap seven days a week in the taproom. You can also find cans of their signature Poor Farmer on store shelves. Hours: Mon. – Sat. 12– 9 and Sun. 12 – 7.
 
Lockhorn Cider House
21 S. Wallace Ave.
Bozeman
www.lockhornhardcider.com  •  (406) 580-9098
Enjoy a variety of ciders on tap paired with plates of delectable meats, cheeses and hummus in a cozy historic farmhouse.
Open every day from 12– 12. Several of their ciders are available in cans for purchase at the cider house or in area stores. 
Last Chance Pub & Cider Mill
2203 Montana Ave.
Billings
www.lastchancecider.com  •  (406) 534-8918
A full menu with unique selections such as sweet potato and mushroom tacos accompany Last Chance's own cider on tap. Open every day from 11 – 10. You can also find their cider on tap at a few area restaurants.
Big Mountain Cider Works
Kalispell
www.bigmountaincider.com  •  (406) 250-1574
Big things are happening at Big Mountain Cider Works. Their ciders are not available to the public yet but they hope to have their tasting room open and be selling cider by the end of 2017 using apples from their onsite orchard. Keep updated on the progress through their blog, http://www.bigmountaincider.com/blog.
Montana Cider Week
Sunday, October 1 through Saturday, October 7
Don't miss the opportunity to rejoice in all things apple and cider during this annual celebration. Events will be held around the state in Billings, Bozeman, Hamilton, Stevensville and Missoula ranging from cider dinners, community apple drives, apple pressings and tap "takeovers" culminating with Liquid Apple Night on Saturday in Hamilton. Check BudWood's Facebook page for a full list of events. www.budwood.org