"Wallace D. Coburn, the original shoot -'em -up, watch - my - smoke, whoopee-ky-otee cowpuncher and movie star, is in town," The Honolulu Star-Bulletin trumpeted in May, 1917.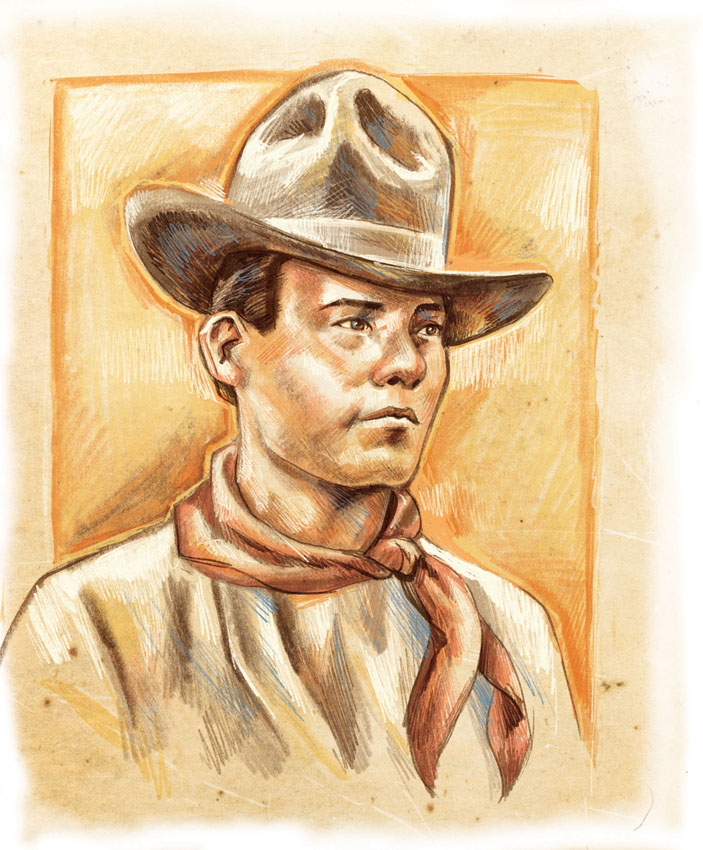 Wallace, famous as a writer, rancher, daredevil, bronco-fighter, traveler, and entertainer, had gone to Hawaii to publicize his latest film The Sunset Princess, produced in Los Angeles. Wallace was accompanied by his son, Robert, 16, and daughter Dorothy, 12, "also well known screen performers in western plays," according to the Hawaiian newspaper. 
His appearance "caused quite a sensation," according to The Bear Paw Mountaineer, a Big Sandy, MT., newspaper, which kept tabs on Coburn and his family. "The whole Coburn family are as essentially western and still as truly refined and as educated as he—which is the best. Mrs. Coburn knew the west when it was endless, unfenced stretches, just as well as her nervy mate; she has instilled in the two fine looking children the same spirit and all together they are striving for love of the West."
Big Spreads and Nobility
Wallace David Coburn was born on May 31, 1872 in Northeast Montana, amongst one of the last and widest mixed-grass prairie landscapes in North America. His father, Robert Coburn Sr., founded the Coburn Circle C Ranch in 1886, raising Wallace on one of the three "big spreads" that owned or controlled most of the range in southern Philips County. One account described the Coburn ranch "spread larger than many a European principality."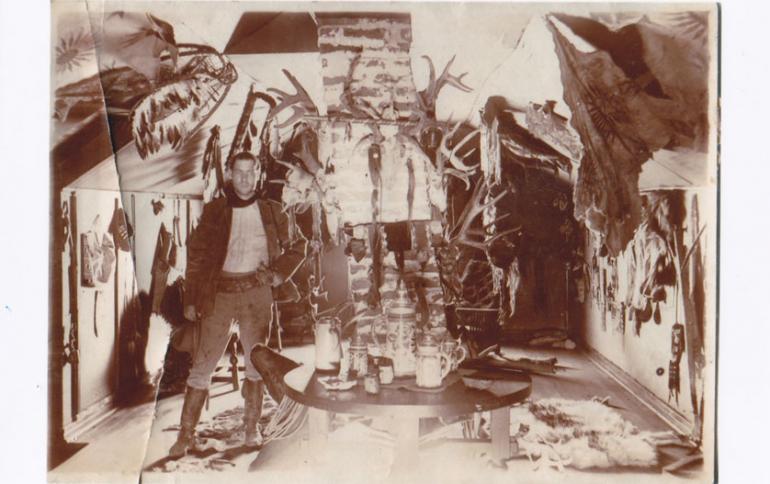 Some of the earliest references to Wallace are several old newspaper ads selling farm machinery and implements, including two placed in the June, 1899, issue of Choteau's The Montanian (spelled with an i)," encouraging readers to head down to the "big store of Wallace D. Coburn, successor to McLean Bros. & Coburn." 
An article in Fort Benton's The River Press newspaper on April 2, 1902 refers to an inquest into a murder on the Coburn ranch on Big Warm Springs Creek, where Wm. J. Allen was killed the previous Sunday afternoon by Chas. Perry."
The dilemma with Allen arose out of the fact that he and his father-in-law and another man named "Nosey" Clark were "tarred and feathered some eight or ten years ago by unknown parties while living on Big Warm Springs Creek, on the reservation, five miles above the Coburn ranch." They always suspected that the Coburn boys (Wallace and his brother, Will) had some role in that. Allen proposed to Perry "that he should exercise his great influence with the Indians to get up a party in revenge, raid the Coburn ranches, massacre their owners and employees, and burn the buildings."
Perry declined, and he educated Wallace and Will Coburn of Allen's vengeful proposition. During and prior to the inquest "about 150 Indians camped near the Coburn ranch, and it was found out later that they were there to protect Perry, who, they feared, would be killed by certain squaw men and their half-breed sons, who were incensed at the death of Allen."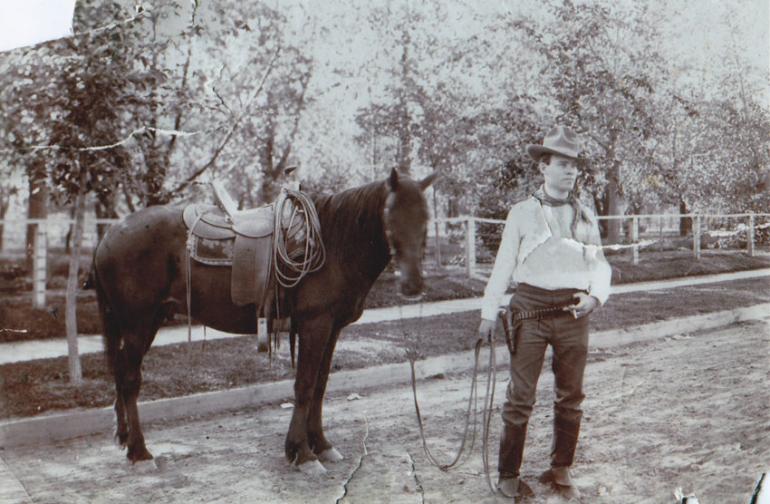 "Rhymes from a Round-up Camp"
Coburn maintained a fine friendship with an equally highly romantic character, artist Charles Marion Russell. Russell and Coburn co-wrote the 1903 book Rhymes from a Round-up Camp, a cheery, lively, nostalgic collection of jingles, and odes of the "Wild West" which sold by thousands. In addition to his co-authorship, Russell illustrated the collection. 
An issue of Western American magazine published in the 1940s featured a photo of the pair and Charles Russell said: "Wallace D.

Coburn is a blue-eyed, stalwart, laughter-loving lad with a face like a Galway Blazer and a smile that is worth going miles to see. Horseman of the plains, mighty hunter, ranchman, cowpuncher, scholar, wit and poet, he rounds out his career as a Westerner by being the only White Chief of the Assiniboine-Sioux, his tribal name being Peta-kooa-honga, which means Cowboy Chief." 
Bison Motion Picture Show at Malta
Coburn is said to have gone into the movie business for two reasons: because, like roping horses, it was exciting, and to preserve the proceedings and clothing and deportment of the West for generations to come. 
In the mid-1910s, Wallace opened the Bison Motion Picture Show at Malta. Co-owned with his wife, its walls were covered with many Indian relics and trophies, for Coburn from time to time was the grateful recipient of many rare and costly relics as an appreciation of "his kindness and sympathetic judgment toward the different tribes." 
 In 1916, The Anaconda Standard described the Malta theater as "unique in that it is the only motion picture house in the United States whose walls, entrances, and lobbies are adorned with Indian replicas and trophies of the hunt of such antiquity and rarity." One was "a buffalo skin pouch carried by an Indian in the Lewis and Clark Expedition in 1805." Sacajawea, the noted scout, "may have fashioned it with her own hands."
 When Wallace Coburn's son, Robert, was born in 1902, the Indians remained in council three days debating upon a name that should be good enough for the son of their friend. They decided upon Taton-ga-nosh, which interpreted is Standing Buffalo Bull.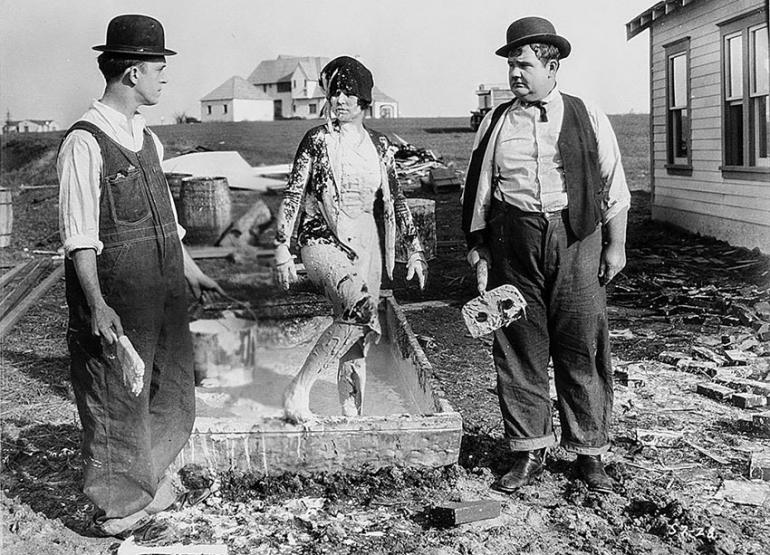 Great West Film Company at Zortman
In the mid-1910s, Coburn formed the Great West Film Company at Zortman, as well as a studio in St. Paul, Minnesota. "Primarily, the object of this company is to depict western life from real live scenes in a genuine western atmosphere," reads one contemporary film publication of Coburn's endeavor. 
At the present time many of the film companies throw western pictures on the screen containing "mail-order cowboys" and scenes lacking in local color and vividness and if the film company accomplishes what it has planned, it will, to an appreciable extent, revolutionize existing opinion in the minds of people who heretofore have been unable to obtain information about the West and westerners, first hand.
Equally skillful with his pen, he wrote the scenario and took the leading role in its first production, "Yellowstone Pete's Daughter." Filmed at the Walter Coburn Ranch (Walter, Wallace's half-brother, lived from 1889-1971. 
The camp was outfitted with horses and packstrings and the movie party stayed at the Great Northern Hotel in Malta. While most of the film was shot at the Coburn Ranch, a few of the scenes were shot in Malta. The name "Malta" was taken off the railroad station and replaced with "Butte." John Shady's livery barn was background for the departing stagecoach. One episode showed a thousand head of steers stamping. 
After filming, the name of the picture was changed to The Golden Goddess and it was shown at the Bison Theatre. The Great West Film Company produced films for at least a couple of more years. 
Wallace Knew the Life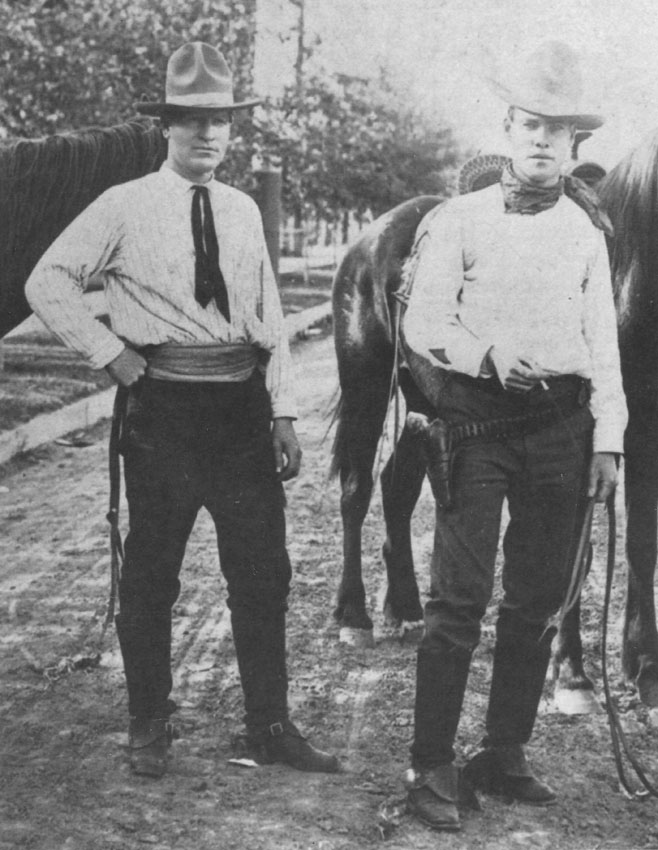 The Circle C Ranch was eventually sold off and became part of the Matador holdings that stretched from Texas to Saskatchewan. (The Nature Conservancy struck a "complicated" deal to preserve the 60,000-acre Matador Ranch in 2000.)
Wallace lived out the remainder of his live in California; at one point he operated a western museum at Hollywood. Some of the stories from his most enduring work, Rhymes from a Round-up Camp, were dramatized for the screen. He died on March 15, 1954 in Los Angeles. 
Perhaps this quote about Wallace from an entertainment pamphlet in 1918 would be a fitting, respectful epitaph: "He is one of the few men who actually know the life and can depict it properly in verse and on the screen." 
His daughter, Dorothy Coburn, also became a noted film actress, appearing in a chain of Hal Roach-directed shorts and early Laurel and Hardy silent films. Dorothy died May 15, 1978, in Los Angeles.