Disclaimer: I will probably get in trouble for writing this story. Like disclosing a treasured hunting or fishing spot, letting people in on the secret of an amazing place to live can be a cardinal sin. Some people don't want more city folks moving to Bozeman, an intrusion they feel threatens the quaintness of this Southwest Montana mountain town. Others are enjoying the progress that growth has afforded this small city, with new developments and downtown hotels in the works as I write this. But as a former city dweller (New York City), if I hadn't stumbled upon this gem and decided to plant my roots here, I can't imagine how my life would be anywhere else.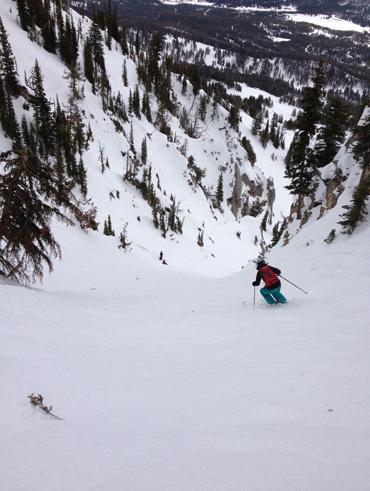 In Bozeman I found a true balance that for me was the perfect fit: the juxtaposition between the great outdoors and a great little city. The balance lies in the proximity to outdoor recreation, with trails and ski hills within a short drive, and the vibrantly hip, yet not too hip, downtown and cultural opportunities that are tied to a university town.  
These perks are not lost on those who have devoted much time to make this juxtaposition accessible, such as the folks from the Gallatin Valley Land Trust who have worked closely with the city to create the "Main Street to the Mountains" trail network. Just like it sounds, it's a work in constant progress that connects trails from the Bozeman Public Library (a state-of-the-art library that's just another recent and amazing addition to Bozeman culture) on Main Street to a number of trails that lead to the foothills both north and south.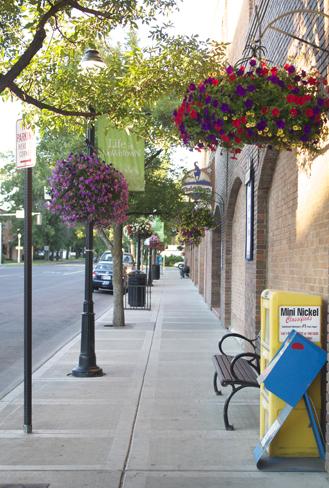 Bozeman intersects at the corner of outdoor recreation and culture—the combination of the two have made this a dreamy place for someone like me and the number of other outdoorsy folks who call it home. Within this realm, I'm often struck by some of the common itineraries that encapsulate both and can be easily accomplished within a single day.
It really struck me one day a few years ago when my brother was in town visiting. In the morning, we headed to the mountains to climb Sacajawea, the highest peak in the Bridger Mountain Range. (For such a claim, it's a very doable five-mile round trip hike that starts after a long drive up to Fairy Lake, which strips it of a lot of mileage and elevation gain.) As we approached the saddle between two prominent peaks, Sacajawea to one side and Hardscrabble to the other, we were struck by the views of the Gallatin Valley leading all the way up to the Gallatin Canyon as it heads towards Big Sky. As we trudged up the last part of the climb to the peak, along with the staggering views of the Crazy Mountains to the east and the Spanish Peaks and Tobacco Roots to the west, we were treated to views of grazing mountain goats. And to our surprise, they didn't even budge as we made our way right by them on the trail to climb our way to the top.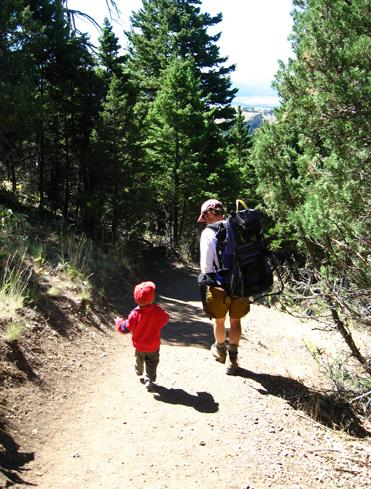 Down again even before happy hour, we set out to walk downtown from my home that's just a few blocks from Main Street. We had a relaxing and well-deserved beverage outside at the Bacchus Pub before heading over to dine at Over the Tapas, a local tapas and wine bar. We topped that off with a bit of live music at the rocking Zebra Down Under.
On a smaller scale, I can work all day in my office in the Emerson Cultural Center—an oasis for artists with eclectic shops, studios and amazing food at The Emerson Grill—just off Main Street in Downtown Bozeman, and head up to Hyalite Reservoir, just 18 miles from town, for a late afternoon/evening getaway. Not only can I escape the heat of the city in summertime, but I can also experience canoeing, hiking, or mountain biking as the sun sets with nothing but majestic mountain views. Or I can take the kids on a quick one-mile round trip hike to the stunning Palisade Falls and breathe in some mountain air.
On days that I have more work than free time, I can still get my daily dose of the outdoors with a number of quick fixes that are located within minutes of my downtown home and office. Maybe it's a quick loop up Peet's Hill and onto the Gallagator trails (part of Main Street to the Mountains), a hike up the M or Drinking Horse Mountain, a bike ride up Story Hills right from my house or enjoy a short run through the shade of aspen trees along Sourdough Creek on the outskirts of town.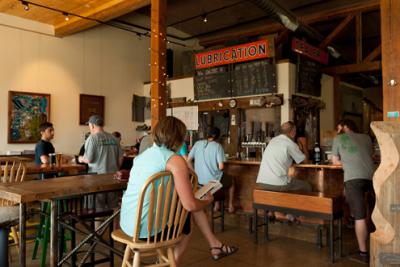 In the winter, it's more of the same, but in a much colder and snowier fashion, and with a different range of sports that involve the white stuff.
As skiers in a town that has made many a top-this-or-that list in ski magazines, we are blessed with two options for amazing skiing. Bridger Bowl, the community ski area that's a quick 20 minutes from downtown Bozeman, is known as much for its steep and deep terrain off its infamous Ridge as it is for hosting the whole family. This is where Bozemanites flock any day of the week, for powder or hard pack, spending anywhere from an hour to a full day on the slopes.
I have spent many mornings enjoying the fresh powder, only to be back at my desk by lunchtime.
For an all day mission, many head up to Big Sky, a world-class destination ski resort. After joining together with neighboring Moonlight Basin, this area was just blessed with the title of "Biggest Skiing in America," with more skiable terrain than anywhere else in the U.S.
Oh Bozeman, how do I love thee? Let me count the ways: The mountains, the culture, the rivers, the neighborhoods, the trails, the downtown, the skiing, the sense of community. I could go on and on, but I wouldn't want to spoil the secret.
But I guess I already did.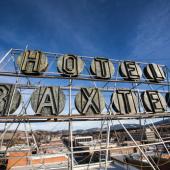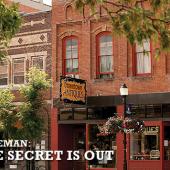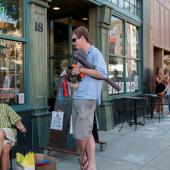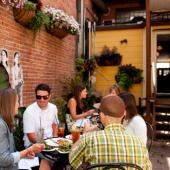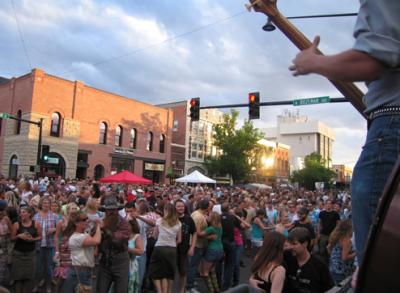 Bozeman's Cultural Highlights
Historic Tours  Bozeman recently celebrated its 150th birthday! Celebrate the town's history by taking one of the self-guided walking tours, with directions downloaded here: www.bozemancvb.com/historic-walking-tour.php
Museum of the Rockies  From dinosaurs to Yellowstone National Park history, planetarium shows to rotating national exhibits (and an amazing kids' discovery room), it's education and entertainment for all ages. 
Theatre  With a number of theatre groups in town, an eclectic mix of theatre and live music takes place at the historic Ellen Theatre in Downtown Bozeman (also featuring live music shows and special film screenings), the Verve Theatre on North 7th, and the Black Box Theatre at Montana State University.
Art  With a number of galleries lining Main Street and others in the nearby Emerson Cultural Center, Bozeman art walks hit all the spots on the second Friday of the month, June through September, with a Winter Art Walk in December.
Music on Main  Local and regional bands are featured in this free summer concert series on Main Street in downtown Bozeman on Thursday evenings from June through August.
Art Festivals  Choose between Sweet Pea and SLAM, two separate art festivals held on the first weekend of August for live music, theatre and art vendors from all over the region.
Opera  Bozeman's Intermountain Opera brings fully staged, professional quality opera to Bozeman on special dates in October and May.
Lectures  Montana State University hosts an ongoing lecture series throughout the school year, bringing in speakers from all over the world, addressing a wide range of topics.
Film  The Bozeman Film Society brings compelling films to Bozeman every two-three weeks, shown in the Emerson Art Center's 700 seat Crawford Theater from September through June.