Editor's note: The 911 Center is the frontline against the perils of man-made and natural mayhem. It is a critical conduit of communication that makes rapid response and coordination possible.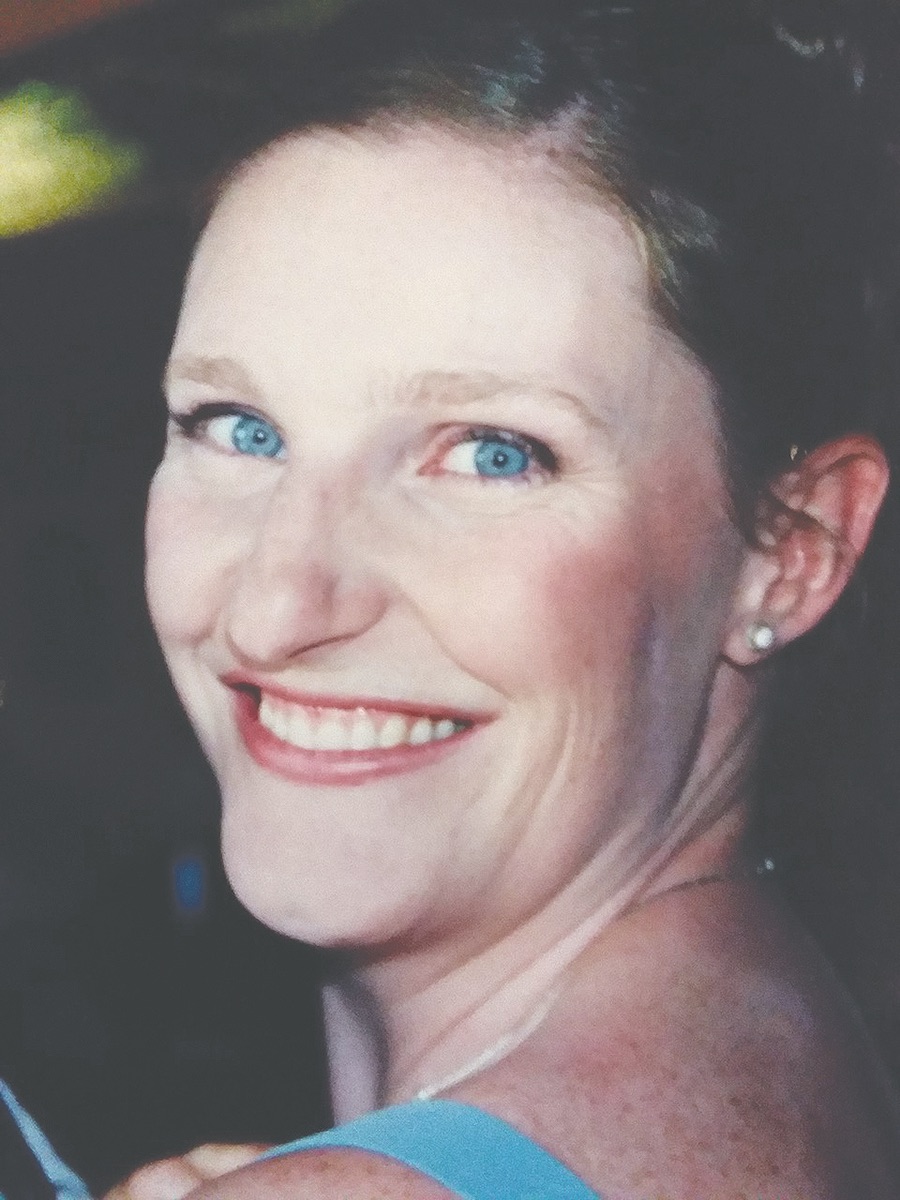 Jennifer LaCross is a fourth generation Montanan. Her family ranched in the area since the 1880s. She started her dispatch career with MSU Police for about five months before getting hired in 1996 with the Bozeman Police as a dispatcher. Four months after her hire the dispatch center was combined with Gallatin County into what it is now. She has been married for 21 years and has two teenagers. 
She describes a recent day on the following pages:
05:45 My day begins. I am not a morning person to say the least. I get dressed, conduct my morning ablutions, and head to the kitchen to make breakfast, feed the dog, and pack my lunch. I am a tea drinker; Earl Grey is my favorite. After scalding the inside of my mouth and contemplating whether doctors do skin grafts on in the inside of a mouth, I head out the door for work.
06:30 Driving for work in Bozeman is always an adventure. I appreciate the insane drivers. They are keeping me employed, either by making someone mad and calling into complain or by crashing. Let's hope they don't hurt anyone in the process.
06:50 Arrive for work for the shift briefing. The night shift lets us know of the big occurrences of their shift. I then put on my headset and plug in my keyboard and mouse and sign into my computers. I sit in front of eight computer screens. Six are for Computer Aided Dispatch, one for the phone, and one for the radio. I am leaving out the radio traffic for the sake of space and to not completely bore you. All throughout our day officers are running traffic stops and calling requests into dispatch. Checking license plates and driver's licenses.
06:51 The first crash of the day. Vehicle rollover on I-90. It has snowed last night so the roads are not in great shape. Our vehicle rollover has generated several calls and we must make sure that subsequent calls are in fact the same crash. One caller is reporting a similar sounding rollover but about eight miles east. Fortunately, the fire dept rolls up on scene and it is the same crash. The caller didn't know where she was.
06:59 Call of a neglected donkey comes in. Due to all the deputies tied up on crashes and traffic control, we hold the call until Animal Control comes in at 0900.
07:16 Medical call of a person suffering from dizzy spells and unable to make it to the car so their spouse can drive them the hospital. 
07:39 Crash on Jackrabbit Road. No injuries.
07:46 Officer on the crash advises that he is putting a driver through Field Sobriety Maneuvers. It's not even eight in the morning. Wow. Maybe still intoxicated from the previous night.
07:55 911 Hang up call. Each one of these must be called back twice. We do a record search on the phone number to see if we can find an owner. If a location is obtained, we dispatch an officer. We average seven 911 hang up calls every day. Our worst offenders are skiers at Big Sky and Bridger Bowl and in the summer construction workers. These take up a lot of our time. 
08:00 Things slow up a bit, so I check the news. We frequently get calls about things in the paper or on the news. Detectives love to do press releases telling the public to call in if anyone has information; seen this person; etcetera to call the GCSO or Bozeman Police.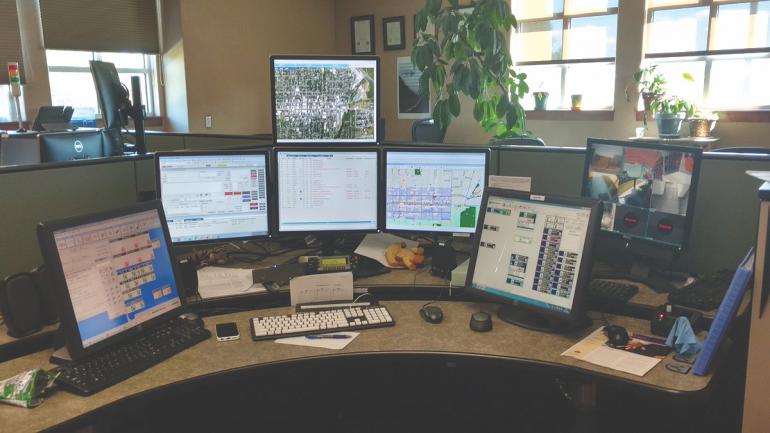 08:56 Crash report at Fallon and Resort. Non injury.
09:18 Call from a distraught mother who has lost custody of her child. She needs to talk to an officer about a situation that has transpired concerning the child. Her information is gathered, and we have an officer call her back.
09:30 Complaint about a Landlord who is coming into a residence without the renter's permission. Information was collected and we have an officer call them back.
09:37 I grab a snack from the kitchen.
09:50 Officer who was given the mother who had lost custody of her child calls dispatch and advises that the mother did not answer the phone after repeated attempts and her voicemail was full. The call is closed.
11:00 Officer requests criminal histories on two subjects for Possession of Dangerous Drugs.
12:11 Welfare check on a female who is living with her father. There is suspected drug use going on and no one has heard from her in three weeks. 
12:25 Lunch at the desk. 
12:56 Reckless driving complaint on Babcock street. Location of the suspect vehicle, direction of travel, vehicle description, plate number and possible description of the driver are obtained and broadcast over the radio.
14:35 Call of a Suicidal female comes in. We try to obtain her current location, her description, what kind of a vehicle she drives, if she has stated a method, does she have possession of any weapons. All information is passed to the responding officers.
14:35 Medical call of a nine-month-old child having an allergic reaction. Fire and Ambulance are dispatched. 
14:55 Four-vehicle crash with injuries. Law enforcement, Fire Department, and Ambulance are dispatched.
15:06 Yay! I get an hour break. I usually go into our quiet room and read a book. We are not allowed to leave the Center for breaks. We must carry a pager with us. If there is a call surge, we get called back.
16:30 DUI report comes in at a gas station in Belgrade. Male driver with a child in the vehicle was staggering and drinking beer after leaving the store. 
16:48 Chest pain medical call comes in. 
17:00 Log off the Day shift officers and Log on the Mid Shift officers.
17:00 Call reporting transient hanging around the outside of a business. They have been asked to leave and refuse. They are reported to be belligerent.
17:10 Officer that is with the transients checks for warrants on one of the subjects. It is found he has a warrant for his arrest. Officer takes him to jail.
17:30 Report of a fire on Rocky Mountain Road. A burn permit is found for a landowner burning yard waste. Fire department is not dispatched.
17:40 Four kids ages 10-12 years old are playing in a dumpster near an apartment complex in Bozeman. Yuk. Not my idea of fun.
18:00 Custody dispute reported between an estranged couple. The mother was not returning the kids as per the parenting plan agreement.
18:17 Traffic complaint on a speeding car on I-91 that is passing unsafely.
18:35 Crash reported on 7th Avenue. No injury but there is a fluid leak. Fire Department and police are sent.
18:50 Night shift has arrived to take over. We let them know what happened during the day and they sign in.
19:00 I head home. My son is our primary cook of the house during the week and he has dinner ready when I get home. I am a lucky Mom.
19:30 Since I didn't cook, I do the dishes and clean up the kitchen.
20:00 Watch some television with the family. 
21:00 Start to get ready for bed. Get clothes out for the morning. I usually read in bed for about a half an hour before I turn the light off.