Gal-livanting Around Montana: Women's Groups and Activities
Chess Club, Calligraphy, and Flight School
IF YOU ARE STUCK IN A RUT OR WANT TO TRY SOMETHING DIFFERENT, HERE ARE SOME IDEAS FOR ACTIVITIES AROUND MONTANA:
CHESS CLUBS
Because Montanans tends to focus on outdoor recreation, chess, an intellectual, strategic and very much indoor hobby, can be overlooked. Chess is a powerful game using memory, pattern recognitions, calculation, and strategic thinking.  It creates stronger thinkers and better observers. Fortunately if you have been curious about chess there are opportunities to give it a try.  The Montana Chess Association (www.montanachess.org) features regional clubs throughout the state.  Each regional club varies in what they offer.  Clubs can be found in Billings, Bozeman, Missoula, Helena, Great Falls and Butte.  Contact information and meeting times can be found on the MCA Web site.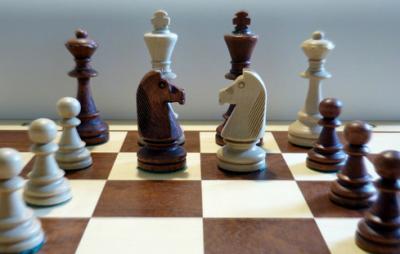 Flathead has two weekly clubs, which welcome and coach new players.  The Whitefish club meets Thursdays at 7 at the Red Caboose and is a mixed group with kids as young as 6 and adults up to 70. The Kalispell club meets Tuesdays at 5:30 at the Kalispell Regional Hospital cafeteria.  This club is fairly new. Meeting times and places can change occasionally so check their  Web site (www.flatheadchess.com) for information.  
Many of these chess clubs take part in regional and state tournaments, including the Montana Open in the spring.  
* * * *
CALLIGRAPHY
Beautiful writing is an art form.  It is a skill you can learn without prior experience.  The Big Sky Scribes (www.bigskyscribes.org) is a non-profit, Montana organization for both amateur and professional calligraphers and artists.  Members encourage each other in their study and practice of this art.  There are regional groups throughout Montana and each plans meetings, programs, workshops, and social events.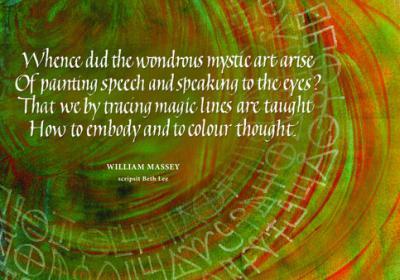 Bozeman
The Bridger Mountain Scribes (www.bridgermountainscribes.org) meet monthly at the Bozeman Public Library on the first Monday of the month.  They work on different projects and members share their work.  Occasionally there are workshops put on by a local calligrapher; check the Web site for these events.
Missoula
The Missoula Calligraphers Guild has been active for 30 years. Monthly skill workshops are offered. The Guild is made up of calligraphers of all abilities, who practice new alphabets, techniques, study, design, and layout. They want to advance good writing and share fun experiences with others interested in the same thing.  Visit the Missoula Calligraphers Guild Facebook page for more information. 
Many calligraphy artists work freelance creating beautiful invitations, announcements, and stationery. Freelance calligraphers can be found on the Bridger Mountain Scribe's web site.
* * * *
FLIGHT SCHOOL
Learning to fly may be a dream but then fear set in. Your goal does not need to become a commercial pilot.  Flying is something anyone can learn to do simply for recreation.  In Montana there are flight schools throughout the state, with one of the most prominent being in the Gallatin Valley.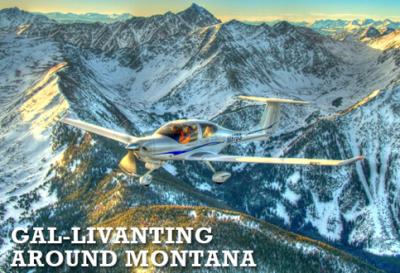 Bozeman
Summit Aviation is Rocky Mountain's premiere FAA Part 141 approved flight school.  What began as one pilot, one aircraft has evolved into a well-equipped training facility featuring state of the art Diamond airplanes and highly trained instructors.  Whatever your journey, Summit Aviation has an option.  Introductory classes, instrument training, private and commercial pilot training, mountain flying, private charter and more.  They work with MSU to provide Aviation degrees and recently offered a pilot camp for cancer survivors in partnership with Eagle Mount.  It was such a success they plan on doing another camp in 2015. Safety is their highest priority and they boast a flawless safety record thanks to their professional instructors and organized approach as well as thousands of hours of combined flight time.  Summit Aviation is there to make your dream of flight a reality.  For more information visit their web site at www.flysummit.net.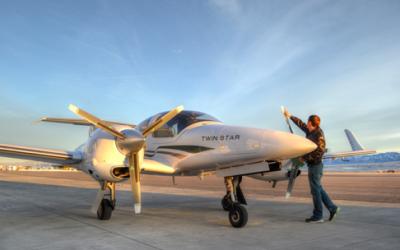 Kalispell
Red Eagle Aviation at the Kalispell City Airport offers fixed-wing flight instruction.  They pride themselves on a safe, complete, professional approach to flight instruction.  They feature FAA Part 61 flight instruction, private and commercial pilot training and mountain flying courses.  The mountain courses take place in the Flathead Valley with elevations up to 13,000 ft. to truly experience mountain flying.  They also offer helicopter training.  For more information visit www.redeagleaviation.com.
Billings
Northern Skies Aviation is located in Laurel.  It is an FAA 141-approved helicopter-pilot school and features training for private, light sport, and commercial pilots.  It is also a VA and an AFSP approved school.  Their fleet includes six fixed-wing aircraft and two helicopters.  They offer high altitude and mountain flight training.  Visit www.northernskies.com. 
With proper instruction and the opportunities offered here, take the leap and learn to fly.  Your first step may be taking an introductory class.  Who knows where it will lead…soon you may be flying high above our Montana mountains.  
* * * *
About the Author: Angela Jamison is a Montana native, raised in beautiful Bozeman where she currently lives with her husband and two daughters.  When not enjoying the outdoors she works part-time in marketing and freelance writing.