Great Bear Foundation
For The Love Of... Another Outstanding Montana Non-Profit
VIDEO: Preview of Walking Bear Comes Home: The Great Bear Foundation and Salish Kootenai College Media's documentary film-in-progress about the life and work of the legendary pioneer of bear biology, Chuck Jonkel.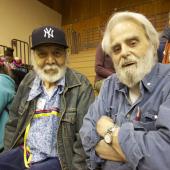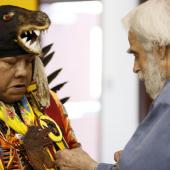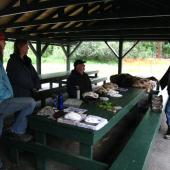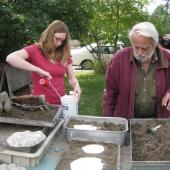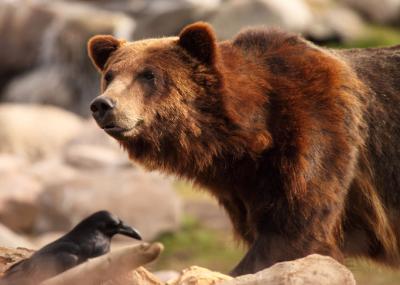 BACKGROUND AND MISSION
In 1982, a pair of enthusiastic University of Montana graduate students walked into the office of wildlife biology professor and pioneering bear biologist, Dr. Charles Jonkel, fired up about the plight of the grizzly bear.  The students, Frank Ponikvar and Bill Callaghan, had hatched a plan to start an organization that would be a voice for the bear, and they wanted Dr. Jonkel to lend his scientific expertise. This was a time when grizzly populations were declining due to overhunting and habitat loss, and these men's passion resulted in the formation of the Great Bear Foundation (GBF), a nonprofit located in Missoula that works for the conservation of the world's eight bear species and their habitats, primarily through education, grassroots community action, and research.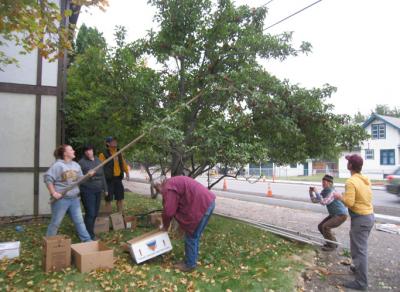 PROGRAMS
The Bears and Apples Project is a popular GBF programs. Throughout western Montana, domestic fruit trees attract bears to residential areas with the lure of a sweet, easy food source that costs the bears little energy to access. In years when wild berry crops fail, backyard apple, pear, apricot, and plum trees become even more attractive to bears. The Great Bear Foundation works to solve this problem by organizing volunteers to help local residents harvest their fruit before the bears do. Volunteers can make cider using GBF's press at Garden City Harvest's River Road garden, and GBF donates excess fruit to people in need around the Missoula area. The program gets people outside, makes good use of a healthy, local food source, and helps prevent human-bear conflict. 
GBF realizes that children are both the future of conservation. Thus, GBF offers free, high-quality educational programs on bear ecology, bear safety, and Montana wildlife to schools and youth groups free of charge. GBF's education staff inspires and reaches kids through hands on projects like making plaster casts of wildlife tracks that kids can bring home, teaching them to recognize the signs of wildlife around them. Programs are available throughout the year upon request, and can also be tailored to adults and all-ages groups. 
Bear conservation does not stop in Montana — GBF also works further north. The foundation offers summer and fall field courses in polar bear habitat, open to people of all ages and backgrounds. An August field course, Berries, Belugas and Bears, takes groups to Churchill, Manitoba when belugas bear their calves in the Churchill River, and polar bears have just come ashore from the sea ice. Fall field courses focus primarily on polar bears at the peak of bear season, just before Hudson Bay starts to freeze up. GBF has taken groups from Montana to observe polar bears for 32 years. 
In 2013, GBF opened a second office in Haines, Alaska, expanding the foundation's reach to a new audience. Programs in Alaska focus on the salmon-bear ecosystem, where GBF researches human-bear interactions on salmon streams.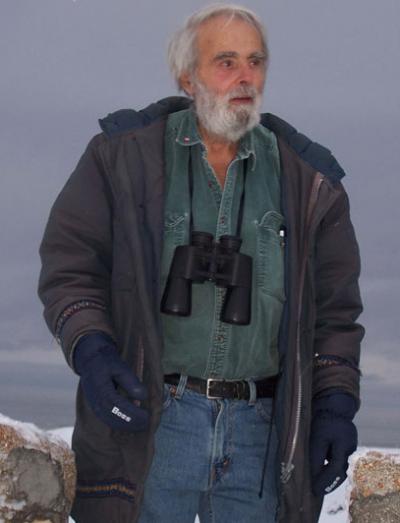 CHUCK JONKEL
Few people have made a greater impact on modern day bear biology and conservation than Dr. Charles Jonkel, pioneer of bear biology and co-founder of the Great Bear Foundation.  Jonkel entered the wildlife biology field at an auspicious and revolutionary moment — just as the newly invented dart gun became available commercially. Dr. Jonkel was one of the first five biologists — along with Montana's Craighead brothers — to develop capture and handling procedures for wild bears. Jonkel's work started on black bears in Montana's Whitefish Range, and continued with the first large-scale study of Canada's polar bears, followed by major, influential studies of grizzly bears in Montana.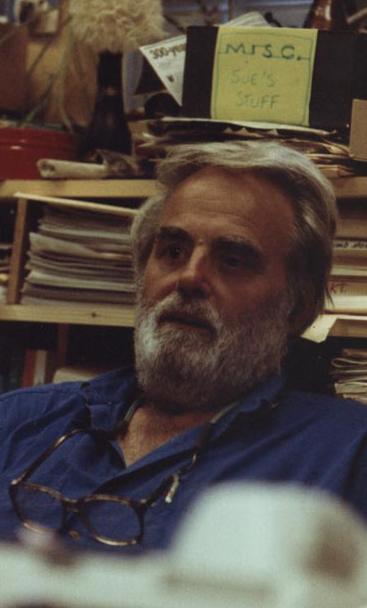 Jonkel also founded the International Wildlife Film Festival to promote ethics and accuracy in wildlife media. Dr. Charles Jonkel passed away April 12, 2016 in Missoula. His legacy lives on through the Great Bear Foundation and his broad community work in Missoula. If his wish has been granted, he just might now roam the shores of Hudson Bay as a polar bear. He often spoke of a den he'd picked out on the northeastern tip of North Twin Island, lined with tundra flowers.  
CONTACT INFORMATION
Great Bear Foundation
PO Box 9383
Missoula, Montana 59807
406-829-9378