There's so much to love about Missoula: powder skiing, blue ribbon trout streams, and a charming, eclectic downtown filled with galleries and foodie-friendly haunts.It's a town that draws people in for visits who then relocate here. Now that the city has earned a gold-level rating as a "bicycle friendly community" from the League of American Bicyclists, it's just one more reason to love living in the Garden City.
Awarded to just 30 cities, Missoula's gold-level rating means scores of resident cycling enthusiasts, and visitors can safely travel as two-wheel commuters, twisting and turning down well-mapped dirt trails.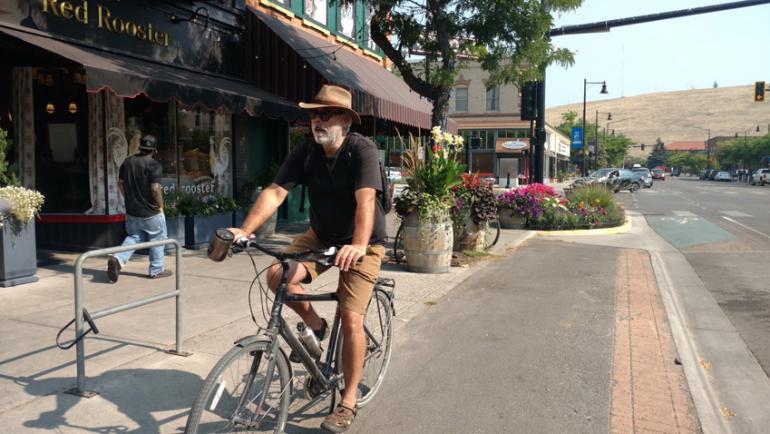 According to the Destination Missoula Website, the city has worked for "more than 30 years to integrate and promote bicycle commuting"—from developing off-street bike and pedestrian trail systems, to creating miles of urban bicycle lanes, and outfitting city buildings with bike-friendly storage.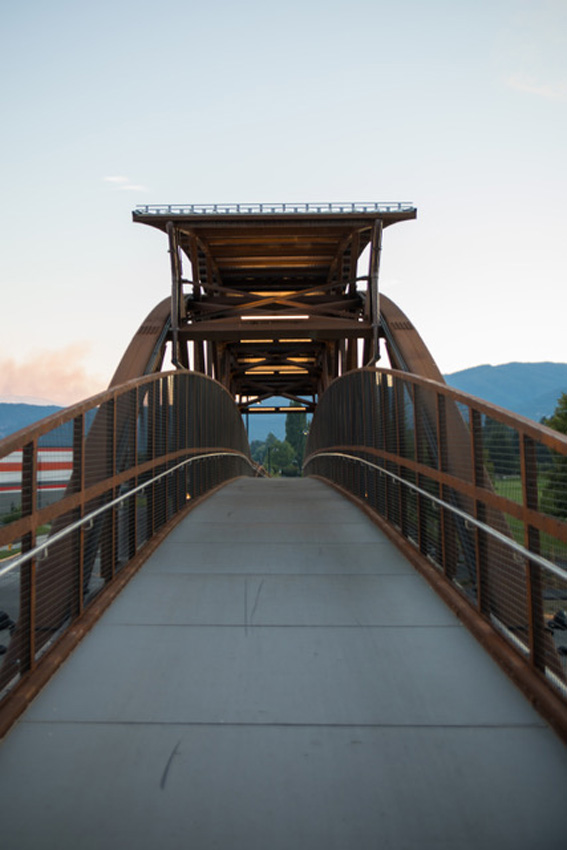 Bicycle Friendly America program director Amelia Neptune says that theirs is an opt-in program for communities to be reviewed, based on an initial application process that leads to assessments via 100 different data points in five categories: Engineering, Education, Encouragement, Enforcement and Evaluation (Planning). "Not everyone who applies gets an award, mind you," she says. "Some communities are not quite there yet." 
Before achieving its gold-level rating, Missoula stepped up from Bronze in 2004 to Silver in 2008 and 2012, until it reached gold status in 2016, improving in various categories including infrastructure, enforcement, education, public policy and safety. Other cities in Montana, such as Bozeman, Billings, and Helena, have all received "Bicycle Friendly America" awards from The League of American Bicyclists (LAB), Neptune says. But Missoula is the only city in Montana that has reached gold-level.
Neptune says that the League works with "eyes on the ground" advocates by distributing surveys to cyclists in the community, and to its network of members across the country to understand an individual community and gain context.
THE TRAILS
Trails come in all shapes and sizes in and around Missoula. Some are steep and require great skill, while others are family friendly and keep cyclists of all ilk off highway shoulders.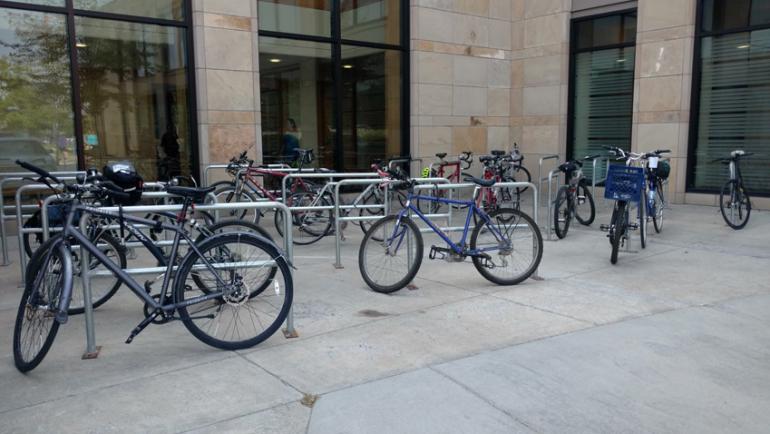 The Bitterroot Trail
Perhaps the most impressive trail of all: a fully paved thoroughfare that connects Missoula to the Bitterroot Valley, all the way to Hamilton. The Bitterroot Trail is an approximate 50-mile trail that draws mountain bikes, carbon road bikes, pedestrians, and even two-year-old kids in Radio Flyer wagons pulled by weary moms on weekend mornings. Before it was completed in 2016, it was first a 75-mile round trip from Lolo to Hamilton and back.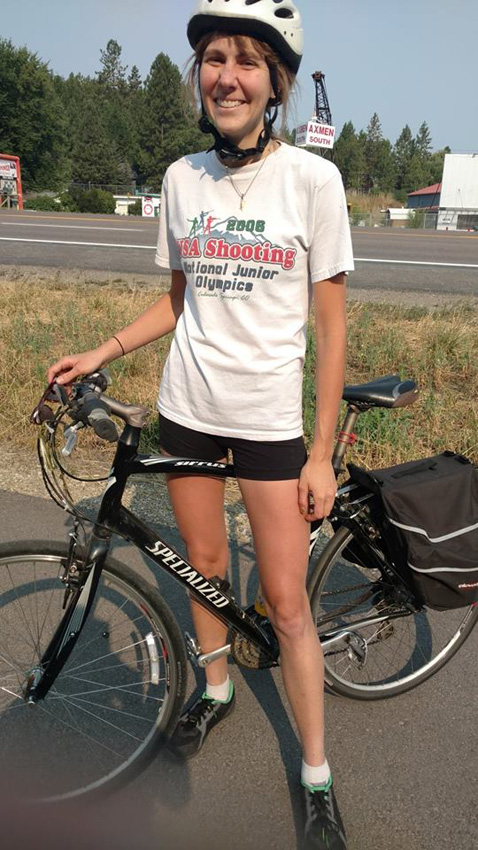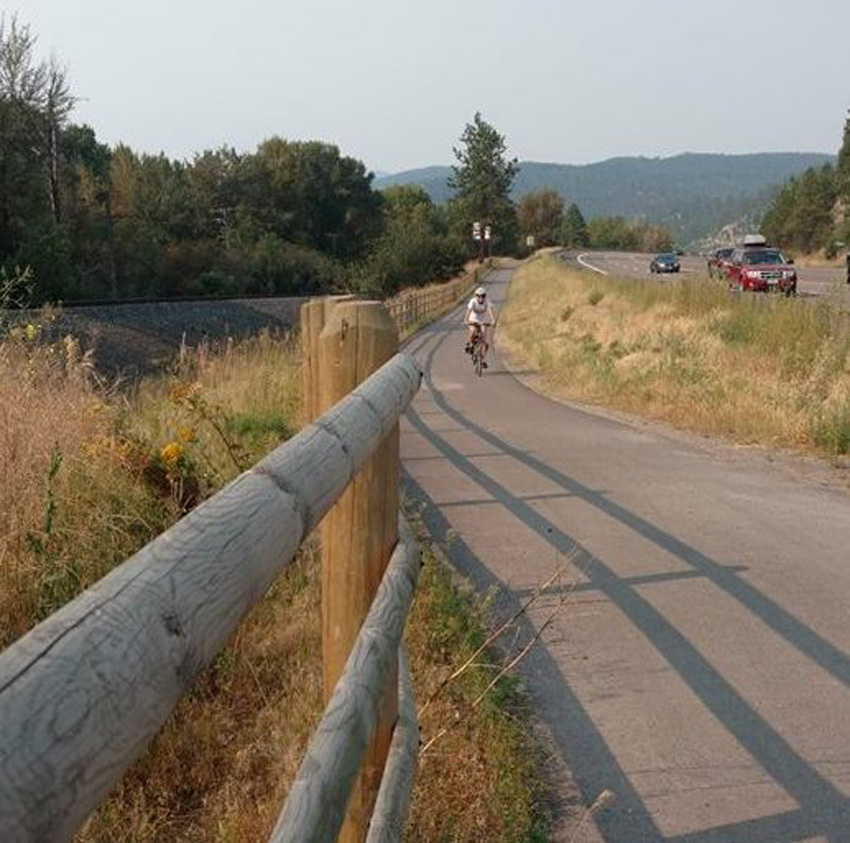 Michelle Postma, 28, moved to Missoula from Utah in recent months to work toward her MFA in Ceramics at the University of Montana. She frequently rides the Bitterroot Trail on her 10-year- old Specialized commuter bike. "This is a fun paved trail that parallels the highway, but is safer than riding the shoulder," she says, noting that it allows riders to take in the beauty of the valley without threat of collision.
Her other ride is a mountain bike she helped build at Free Cycles Missoula—a local nonprofit focused on creating sustainable transportation. She mostly rides on the designated "green trails" (those that are easy and enjoyable for all) around Missoula. Her favorites include the Ewok trail, Lincoln Hills, and Blue Mountain. 
A lifelong ballerina and former Junior Olympics competitor in air rifle competition, Postma is about as fit as any noncompetitive rider could be, but says she only rides for fun. 
Rattlesnake National Recreation Area and Wilderness: Sheep Mountain Loop 
Rating: Black Diamond
The front side of Sheep Mountain isn't for the faint of heart. It's a 4,600-foot climb within a 10-mile distance to the top that takes an average of two hours to complete. The best part about it, say riders, is the descent on the back side that takes about half that time.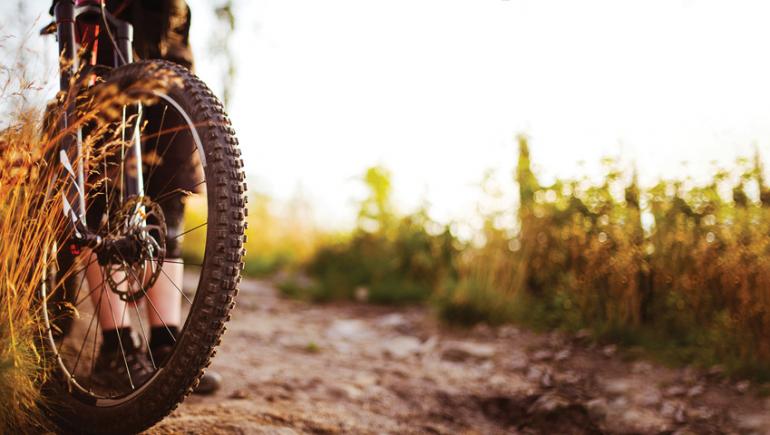 A single-track trail rated Black Diamond (very difficult), it's an expert mountain biker's backcountry dream, best for those who understand the perils of this type of cycling. Bring alternate clothing, first aid, snack food, and plenty of water.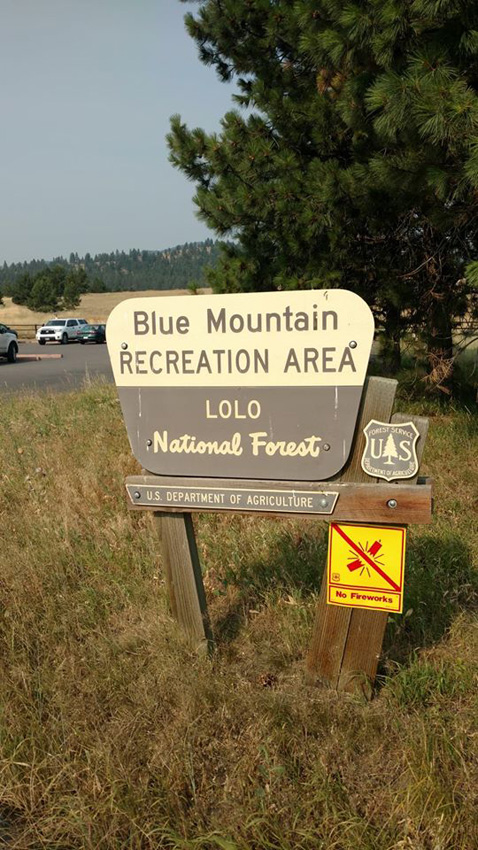 Blue Mountain Main Corridor 3.04
Rating: Green-Blue
Blue Mountain trail system is vaster than it appears. It's a 4,900 acre recreation area that boasts 41 miles of trails—mostly mountain and cross-bike friendly.
The main corridor is a two-mile double-track trail, considered easy for all members of the family. It does, however, have a climb difficulty equivalent to a blue trail (intermediate). For cyclists, the key to this trail is watching out for runners, darting dogs, and large erosions in the trail that disguise rocks and expose uneven terrain. 
Missoula's Downtown Bike Lanes
Daily work-week cycling commuters may spend little time on trails, and use their bike as a means to an end, riding regularly in urban bike lanes around Missoula.
Emily Olson, 23, works for Missoula Parks & Recreation and when it isn't snowing, she's always on her Diamondback Race bike. She inherited it from her dad and says she's been into the mountain bike scene since she was a kid in Billings. She's ridden in the Rattlesnake Wilderness, but admits her favorite trail is the scenic Kim Williams along the Clark Fork River.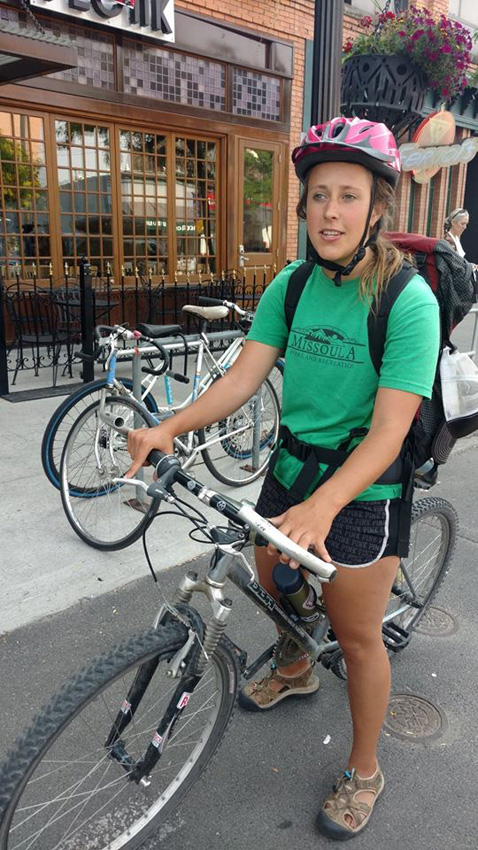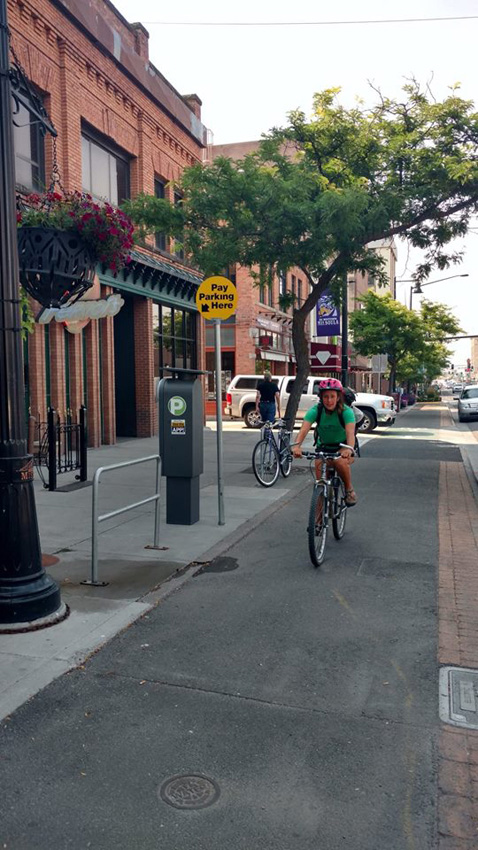 She says that she loves Missoula's new carefully designed inner-city road lanes. "It's really easy and very safe," she says. "I like what the city has done with the roadside lanes, and one-way lane paths that parallel the sidewalks on Higgins." These keep her off the road and away from pedestrians. Olson has a car, she says, but rarely uses it during months when the sun shines.
CYCLING RESOURCES
For more information on Missoula's many trails, its local bike programs or other cycling-related materials, check out:
• Bicycle Pedestrian Office, City of Missoula 
435 Ryman Street  Missoula, MT 59802  406-552-6352
• MissoulaInMotion.com offers Missoulians bike resources, such as safety videos, bike maps, and ways to become involved in alternate transportation.
• Download the "My City Bikes Missoula" app at Missoula In Motion, or directly from the Google Play Store or Apple Store to have Missoula City and trail maps at
your fingertips as you ride.