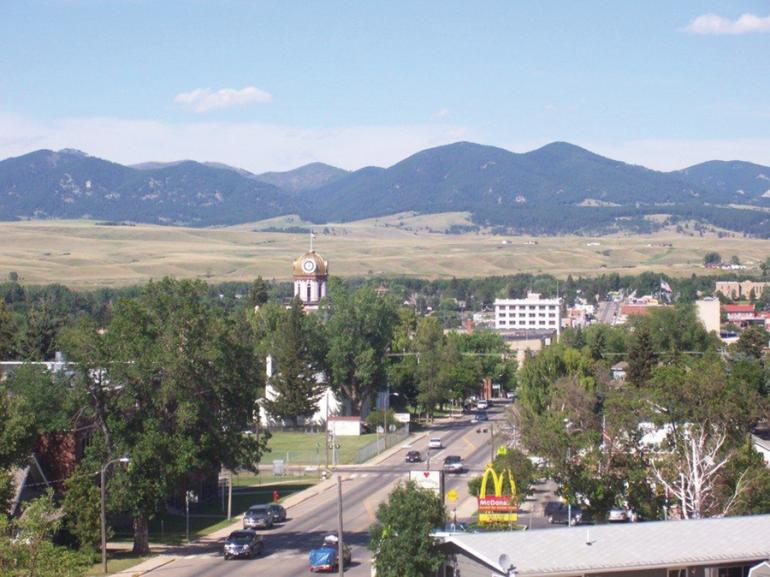 It's summertime in central Montana, and, finally—after a dismal and difficult 2020—people from all over the state (and the country, for that matter) are anxious to get on board the Charlie Russell Chew Choo.  
We welcome them with open arms and take pleasure in treating them to a unique, nostalgic Wild West experience: a four-hour roundtrip adventure from Kingston Junction to Denton into the deep heart of the Judith Basin country, an area Charlie once called home and always considered an inspiration.
Charlie Russell's time in central Montana may have been short-lived, but it was inspirational for the artist, and we honor that relationship of painter and muse with this fun-filled, family-friendly dinner train, which in addition to an exceptional prime rib dinner also includes musical entertainment and an unforgettable train-robbing sequence by Winifred's Salt Creek Gang.
There is something for everyone on the Charlie Russell Chew Choo, be it history, scenery, action or comedy, and, for most who board the train, the journey is something unlike anything they'd previously experienced. 
The same goes for much of Lewistown and the surrounding area, and it's our pleasure to introduce new people to our little oasis surrounded by four mountain ranges. For many, it's a trip of a lifetime. For those planning a trip to come this way, here are some fun activities you may also want to take in: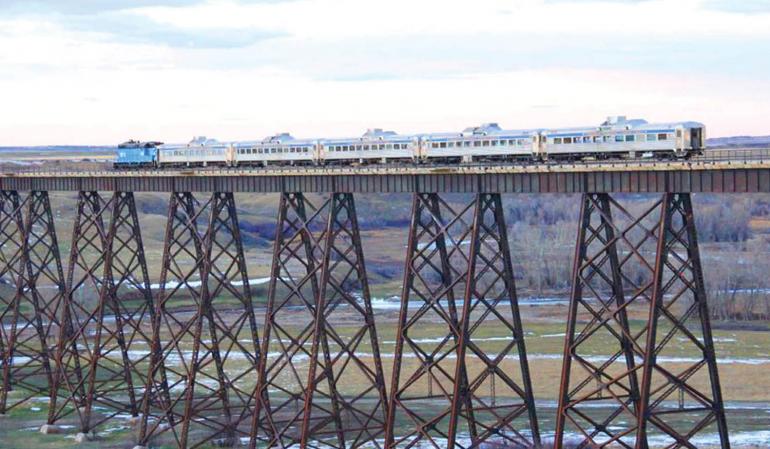 Fourth of July Concert in the Park
In addition to our Independence Day parade, this year's Fourth of July festivities will include a Central Montana Trail Dusters car show, a concert and a fireworks finale. Warren Taylor and his XLT Country Band will headline the show, which will also feature up-and-coming singer/songwriter Mylo Moring. Warren is a Malta rancher who has been performing country music in central Montana and beyond for decades. He's a natural-born entertainer with a winsome personality and a delightful sense of humor. His charm and talent are just as larger-than-life as his appearance. Mylo, 15, is a Lewistown native just getting started with her promising music career, following in the footsteps of her grandmother, a member of The Melton Sisters ensemble. Lewistown Area Chamber of Commerce representatives are excited to host Mylo and share her remarkable talent with the community on this special day.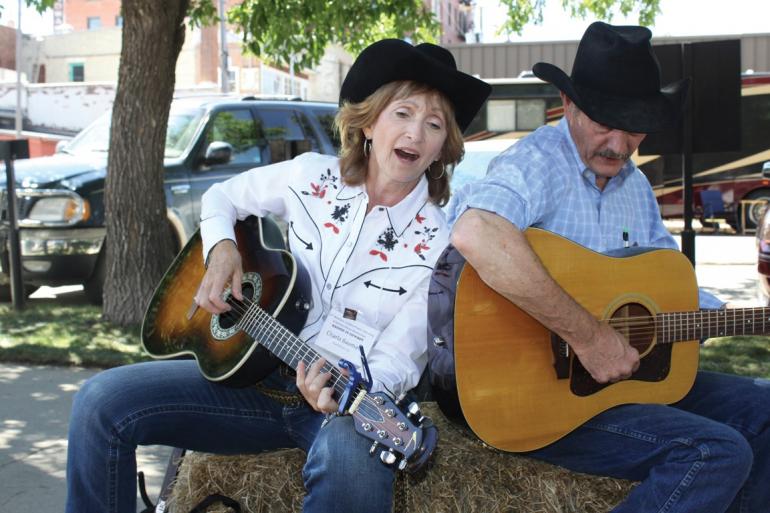 The 36th Annual Montana Cowboy Poetry Gathering and Western Music Rendezvous
Thursday, Aug. 12-Sunday, Aug. 15
After having to cancel last year due to concerns with the pandemic, the Cowboy Poetry Gathering is back in full swing, with renowned songwriter and storyteller Red Steagall headlining the Aug. 14 Grand Stage Show. This Saturday night showcase will also feature poet Sareena Murnane and The Carr Family Cowboy Band. Poets and Western musicians from all over the U.S. and Canada congregate at this festival every year, sharing their talents in a variety of ways, including on the Charlie Russell Chew Choo. Our Aug. 13th ride will feature some of the gathering's most notable poets and singers. For more information go to https://www.montanacowboypoetrygathering.com.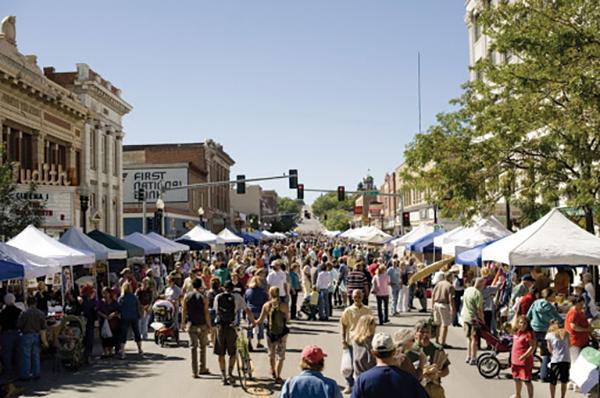 Chokecherry Festival
Saturday, Sept. 11
Thousands flock to Lewistown the second Saturday of September for our annual Chokecherry Festival, which is now in its 32nd year. It's our harvest fest, a way to welcome the fall with the help of 200-plus vendors. Be it crafts, clothing, produce or food trucks, the unique and enticing booths offer a little bit of everything. The same goes for the other activities involved with the day, as festival-goers can also take in live entertainment (including the Friday night Chokecherry Jam), culinary contests, a car show, a book sale at the library, a pancake breakfast and the one and only Chokecherry Run.
For more information on any or all of these events, contact the Lewistown Area Chamber of Commerce at (406) 535-5436, email us at [email protected] or go to www.lewistownchamber.com.