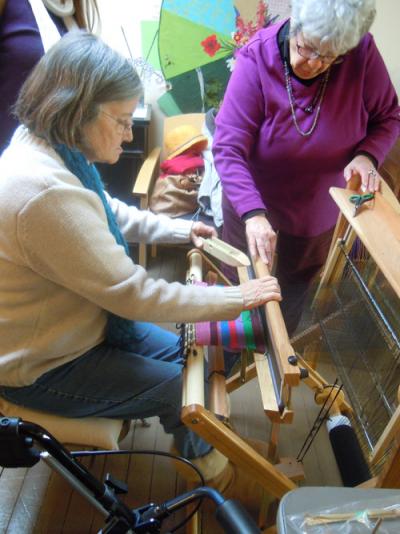 Background
As human beings we're in the unenviable position of knowing from birth that we were born into loss. Missoula-based nonprofit Living Art of Montana was founded in 1993 (and incorporated as a 501 c 3 nonprofit in 1998) to help people struggling with terminal or chronic illness, or those who have lost loved ones, to better connect with their experiences using art and nature to support healing.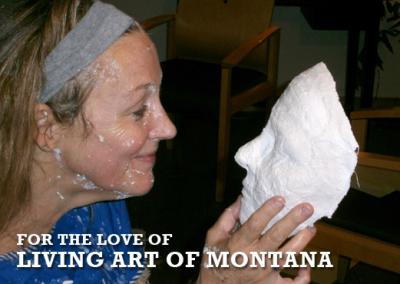 Mission
Executive director Tracy Pohndorf says the organization's concept of "expressive connection" and "using arts and nature to support healing" is based on a three-prong model:  
• Social connections help those who live with chronic or ongoing illness by minimizing isolation and offering social support in a non-medical setting.   
• Activities themselves provide diversion and much needed relief from the stresses of illness and the challenges that can compromise health. 
• Creative expression provides joy — an important element of healing.
"We truly believe that a person's creativity is a resource to help them navigate through a difficult time," says Pohndorf.  "It's fun and energizing, but also strengthens resilience and one's ability to move forward when life is disrupted."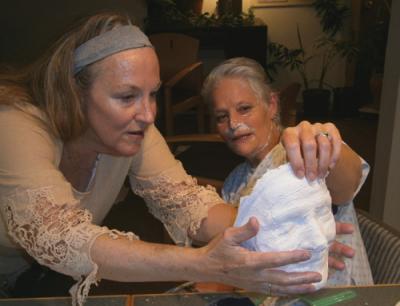 Activities
A typical one-day Living Art of Montana workshop helps attendees connect through artistic expression using visual arts, nature, and the written word.  Since it began offering programs, Living Art of Montana has offered hands-on opportunities for expression and connection for over 4,200 people facing illness and loss.  Within the last fiscal year alone, 558 people have participated in its workshops.
With names like Cancer, Courage & Creativity, and Creative Connections for Cancer Survivors, many of its participants have, or have had, cancer. But Pohndorf says Living Art programs are open to many others who may be seeking relief from the fatigue of caretaking or bereavement or the more debilitating aspects of living with chronic illness.  
Other workshops focus on pure creative choices such as mask-making or glass-etching, combining structured expressive experiences with supported group interactions. Most Living Art workshops are one-day offerings on a Saturday, but others take participants on a more intensive eight-week journey. 
"Living Art of Montana is not a substitute for therapy, but what we offer is therapeutic," Pohnsdorf says. "It's a means of engagement to help facilitate understanding — and even moments of joy — in the face of challenging circumstances."
Living Art programs are offered free of charge to ensure expression in a safe, caring environment.  "No one is excluded from emotional nurturing and respite," according to Pohndorf.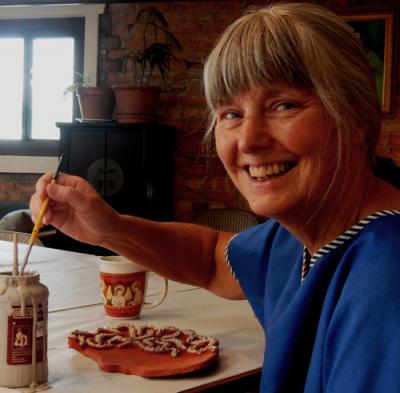 Living Art regularly collaborates in outreach activities with community partners in the healthcare field including Community Medical Center, St. Patrick Hospital, The College of Technology in Missoula, and The Montana Brain Injury Association. They also work with young adults at Camp Mak-A-Dream and offer courses through the Social Work department of the University of Montana.  
To raise funds, Pohnsdorf says the organization relies on grants, private donations, and ongoing fundraising efforts to continue offering workshops. 
Their annual spring fete called "The Light Show" seeks donations from local artists who create lamps and other representations of light, which are then auctioned off during the formal dinner event — slated for May 9, 2015.
 Their traveling art installation "Expressions for Healing" — which includes calligraphic poetry, masks, photographs, and other visual art work — has been seen by over 10,000 people at various conferences and in healthcare settings in the United States and Canada, and has been featured in industry journals such as Social Work Today and American Journal of Nursing.   
The nonprofit is also in the process of writing a book about the work created in Living Art workshops, as well as poetry.
Contact info
Living Art of Montana
725 W. Alder St.
Missoula, MT
(406) 549-5329