Mission 
 At WorldMontana our mission and purpose is to further the cause of citizen diplomacy through global exchanges, community engagement, and leadership development.
Background
 WorldMontana has organized programs for international visitors to meet their professional counterparts in Montana since 1987. WorldMontana is an independent 501c(3) organization with financial support from the US Department of State, US Congress and contributions from individual members and businesses.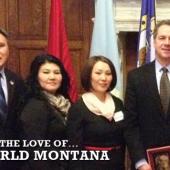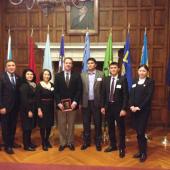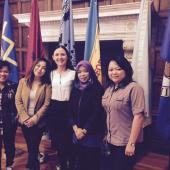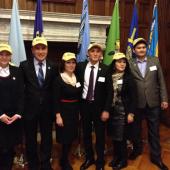 In October 2014, WorldMontana moved to the Artaza Center for Global Excellence on the campus of Carroll College in Helena. The board is expanding to include representatives from communities around Montana and to build support statewide for incoming groups. 
We have welcomed visitors from all over the world, with a focus on Russia and former USSR countries such as Kyrgyzstan and the Ukraine. Last year more than 150 visitors from a dozen countries visited Montana, including Vietnam, Iraq, Azerbaijan, Argentina, Brazil, Thailand, and India.   Many visitors dine or stay with host families to learn more about how Americans live. Themes, chosen by the state department, include social justice, eco-tourism, E-Learning, Cross Border water management, and transparency in government. Our resources include people in government, nonprofits, and business. We are grateful for the skills and time they share with foreign visitors. 
We are seeking additional homes for guests, especially for our incoming teens from Iraq for two weeks in August. Like all program participants, these teens are carefully screened by the state department and the embassy before their selection for a month-long program that begins with a two-week acclimation program in English in the Northeast. The 15 Iraqi teens will focus on leadership and environmental issues during their stay in Montana and will assist at Helena Food Share and on trail work with Prickly Pear Land Trust. They will visit a Montana ranch and engage in activities at Carroll College. 
We try to foster global understanding is by facilitating the International Visitor Leadership Program sponsored by the U.S. Department of State and we work closely with many nonprofits in Washington, D.C. and around the United States. This year, former Board President Ron Lukenbill was honored at a D.C. gathering when he was awarded honorable mention for Volunteer of the Year. Volunteers are needed for hosting, planning, and assisting in the Helena office.
Please visit us on the web at www.worldmontana.org and Like us on Facebook
* * * *