Montana In Thirty Years: Cowboys
Interview with Barney Sheridan, ProRodeo Announcer from Arlee, Montana
Barney Sheridan is a ProRodeo announcer and announces PRCA Rodeos and events from Washington to Minnesota, Montana to Arizona. Barney was presented with the Montana Hall and Wall of Fame Western Heritage Award in 2017, and was presented the Western Heritage Award from the University of Montana Rodeo Team in 2013. He and his family own and operate the S4 Ranch in Arlee, Montana, where they conduct a cow/calf operation and raise and train quality ranch and rodeo horses. Barney and his wife Tara are partners in Western Rockies Radio, operating radio stations in Missoula, Montana.
---
How do you imagine that the typical Montana cowboy in 2050 is different from today's cowboys?
Being a "Cowboy" isn't what you do, it's "What You Are." I don't think that changes in the next thirty, fifty or hundred years… There will obviously be technology, market, and scientific advances that will change the job of the cowboy. The attraction of the cowboy lifestyle is that much of it doesn't change. Many ranches in Montana take great pride in the fact that they still do things the way they were done a hundred years ago. The brandings, gatherings, neighboring ranches getting together to help one another…I don't think cowboys and ranchers are willing to let that change. For many it's why they do the job in the first place.
How do you see technology changing the life of a 2050 Montana cowboy?
Technology will continue to affect the cowboy lifestyle, from cowboys entering rodeos and managing their travel to ranchers increasing productivity. We will continue to see advances in livestock medications and treatments just like we will for humans. Every year there are fewer ranches, and cattle producers will use technology and advancements to benefit production. No matter what technology is introduced, it's still a hard lifestyle that will always attract the men and women who aren't afraid of the hard work.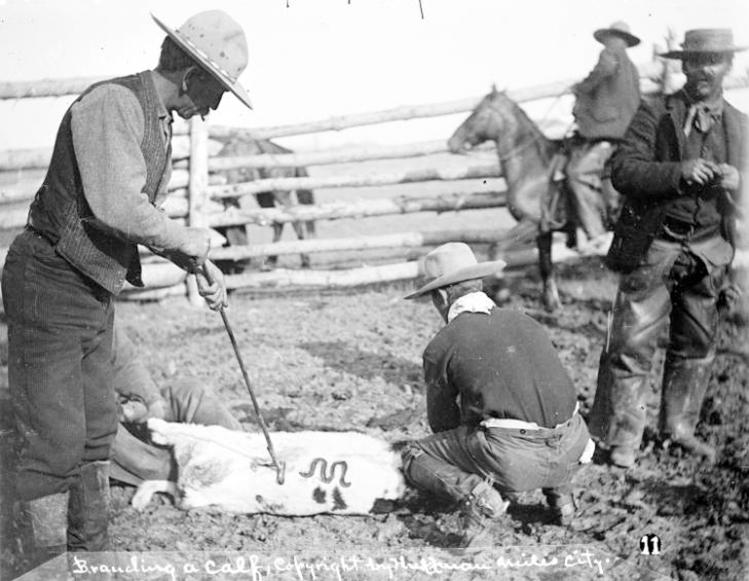 What will be the biggest challenge for Montana cowboys in thirty years?
They will continue to be the same we see today. With the influence of social media, one person can say "synthetic protein" (fake beef) is better for health and the environment. It then takes a massive effort to inform consumers that that is not true. There will be a continued effort from the companies that produce synthetics to replace your beef-eating with their products. But the biggest challenge will be to continue to bring young people into the industry. As appealing as the "romantic" parts of the cowboy lifestyle can be, the reality is it is hard, sometimes stressful and grueling work. A job that many young people might not want to consider.
Based on today's trends, do you expect there to be more or fewer cowboys in Montana in 2050, and why?
I think there will be fewer rodeo cowboys, but they will make substantially more money. The roar of the crowd fades quickly during the overnight drive from Cheyenne to Minneapolis. Being a ProRodeo contestant is very expensive, and that's only going to increase. As it becomes more expensive, those who aren't making money at it will fade out and stay closer to home, or remain in it as a hobby, not a profession. The working ranch cowboys will become more efficient and that will likely mean less of them. If two cowboys can do the job of four through technology advancements, that will make the operation more productive.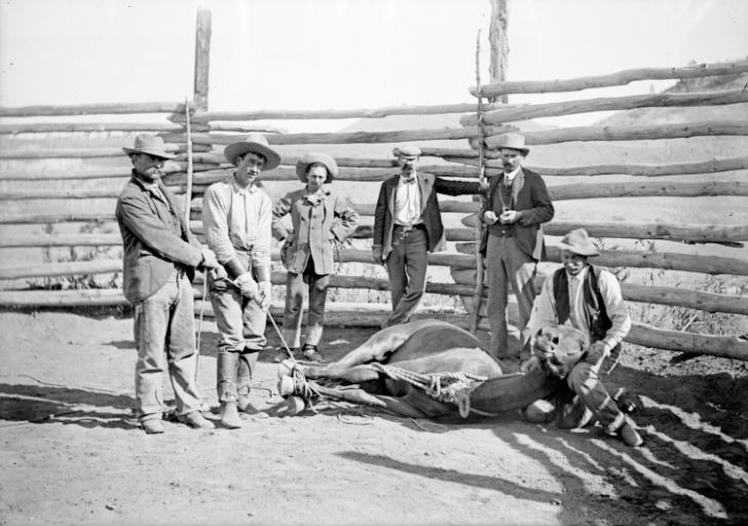 What about geography? Do you expect much to have changed about where Montana cowboys live and work in 2050?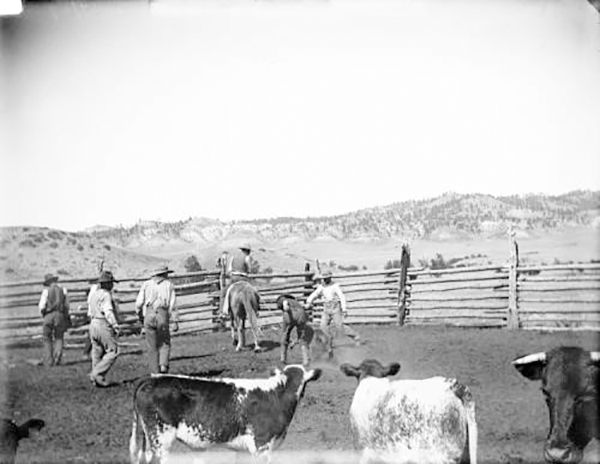 You have to live where the cattle are. Montana is hard country. Big snow in the west, brutal cold in the east. We always say that ranching and rodeoing in Montana gives you ten to twelve days a year that make the rest of it worthwhile. But oh…those twelve days are the things dreams are made of. Perfect weather, healthy baby calves playing in tall grass, rodeos that sell out and have ninety-point rides, sipping Canadian whisky with friends while riding horseback through the mountains…makes the struggle of February and March fade in your memory.
How do you see Montana's growing population and changing demographics affecting cowboys in 2050?
We call the population growth "hayfield people." What were once beautiful, productive fields of alfalfa and grain are now housing developments and two-acre "ranchettes." Every acre taken out of agricultural production has an effect. Montana is a beautiful, spectacular place. It's no surprise that people want to come here. As ag land is encroached upon, we will have to become more efficient. With advancements in ag sciences, ranches will be forced to increase yields on the land they use. Rodeo cowboys will see increased crowd sizes and bigger prize money. When people come to Montana, they will want to enjoy our traditions. Rodeos and fairs will continue to grow.
Everybody loves cowboys, but what about the cows? Will anything be different with how they're managed in 2050?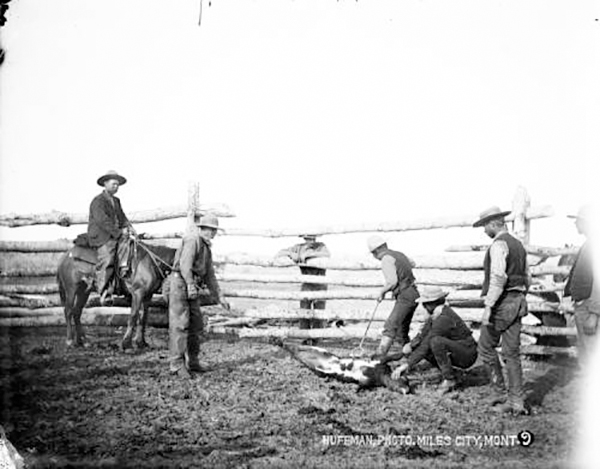 Careful breeding practices will continue to make better livestock; technology and advances in veterinary sciences will make healthier, more productive cattle. This being said, they are pretty simple animals. They like Montana grass, Montana water, Montana hay and grain. I think cows will be pretty much the same; the way we manage them will be more efficient.
What about the horses that the cowboys ride? Will they (or their tack) have changed by 2050?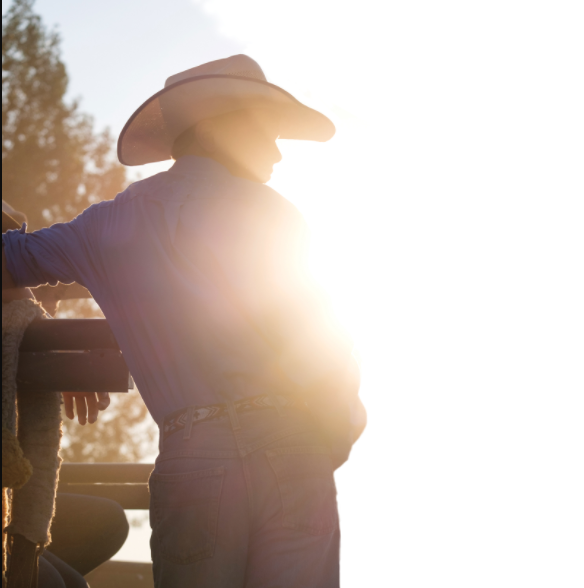 Horses in the rodeo world get better every year. Montana is bucking horse heaven with some of the world's best breeders in the state. J bar J, Kesler, Sankey, Brookman and New West are stock contractors that regularly have the best horses in the ProRodeo world. The rope and barrel horses as well as ranch horses are always getting better and more refined through quality breeding programs. I expect this to continue to advance the same way that it has for the last thirty years. The only thing that changes more than cell phone technology is horse tack! While it seems to be the same thing for 100 years, the advancement in horse comfort and performance is incredible. This will only grow as people look to make their expensive, prized animals more comfortable and better performers.
Have we missed any important trends that will make life different for Montana's cowboys in 2050?
The basic wiring of a cowboy hasn't changed in over 150 years. The job has changed, the politics have changed, the rodeos are more rock concerts than reunions. But I think the things that make a cowboy don't change regardless of the year or location. There is an unwritten code that cowboys live by; it doesn't matter if they are in the middle of a 10,000-acre ranch in Miles City or a 1,000-square-foot apartment in New York City. Like I said, being a cowboy is not what you do, it's what you are.