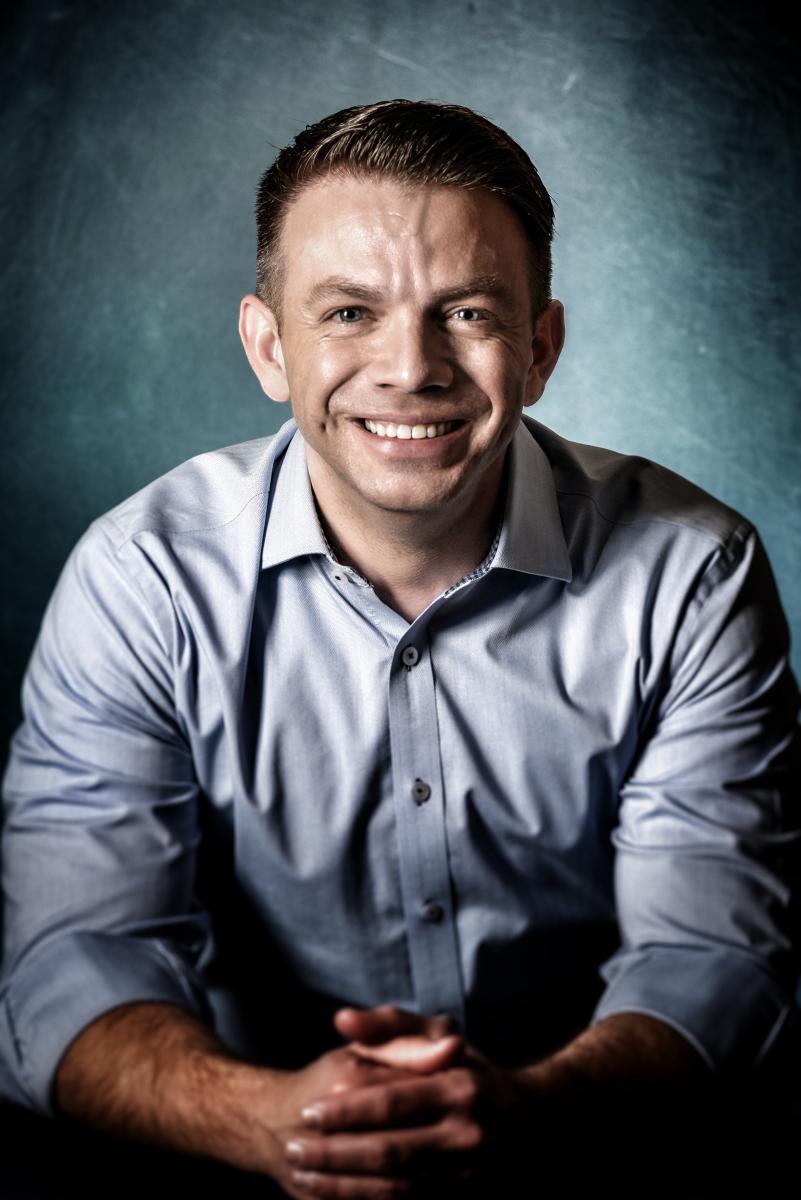 David "Finch" Guenthner was born and raised in Laurel, Montana. He is married to his high school sweetheart, Heather, and they have three amazing kids: Olivia (12), Sawyer (11), and Holden (9). David is a Financial Advisor and Certified Exit Planning Advisor at UBS in Billings (800-248-1700).
Here is a sampling of his many accomplishments: USAF F-16, T-38 & C-130 Instructor; USAF Academy Graduate; 80 Combat Missions in Iraq & Afghanistan; Air Force One Advance Agent; Founded Non-Profit Food Bank with over 400,000 Meals Served to Those in Need; Fortune 500 / NFL Leadership and Continuous Improvement Consultant; Founder of Fox Three Leadership Consulting and Coaching.
What most people don't know about fighter pilots is...
Fighter aircraft like mine (the F-16) can maneuver at up to nine G's or nine times the force of gravity. On the ground, at one G, I weigh about 170 pounds. That means that at nine G's, my body weighs over 1500 pounds! At nine times the force of gravity, it's incredibly difficult to communicate, it's hard to breathe, and, unfortunately, sometimes it's even challenging to stay conscious. I don't think most people realize how physically demanding it is to perform aerial combat.
You're both a fighter pilot and a financial advisor (among many other things). How do each of these things inform the other?
As an Air Force fighter pilot, I made life-and-death decisions at the speed of sound. My wingmen and the soldiers on the ground put their faith in me and my ability to do the right thing at the right time. This ability to make calm, informed, and decisive decisions is an incredibly valuable trait as a financial advisor. Additionally, the military also instilled a strong sense of responsibility and loyalty to my teammates. They put their trust in me, and the least I can do is set extremely high standards to meet or exceed their expectations. That is the same mentality I utilize with my client relationships: integrity, service, and excellence. Finally, the fighter pilot community utilizes a repeatable, scalable, and simple planning methodology to go out and win day after day. I've been able to convert that same planning process to developing financial plans for clients that are easy to understand, highly focused on achieving objectives, and ultra-flexible in rapidly changing environments.
The most important single sentence in financial advising is...
An investor without investment objectives is like a traveler without a destination.
The best thing about keynote speaking is...
As a Fortune 500 executive consultant, coach, and keynote speaker, I've had the opportunity to learn from and work with some of the world's greatest minds from companies like John Deere, USAA, Citigroup, the NFL, and Google. While preparing for my speaking
engagements, I would spend countless hours interviewing leaders and learning about the organization, their goals, challenges, and culture. It is an incredible opportunity to go "behind the curtain" and learn about what makes certain companies GREAT, and others just average. Thankfully, I've had the opportunity to take some of these lessons and apply them to my experience as an investment advisor, especially with my clients who own or manage their own businesses.
The most important single sentence for fighter pilots is...
Check Six!!!
The most common misconception about "exit planning" is...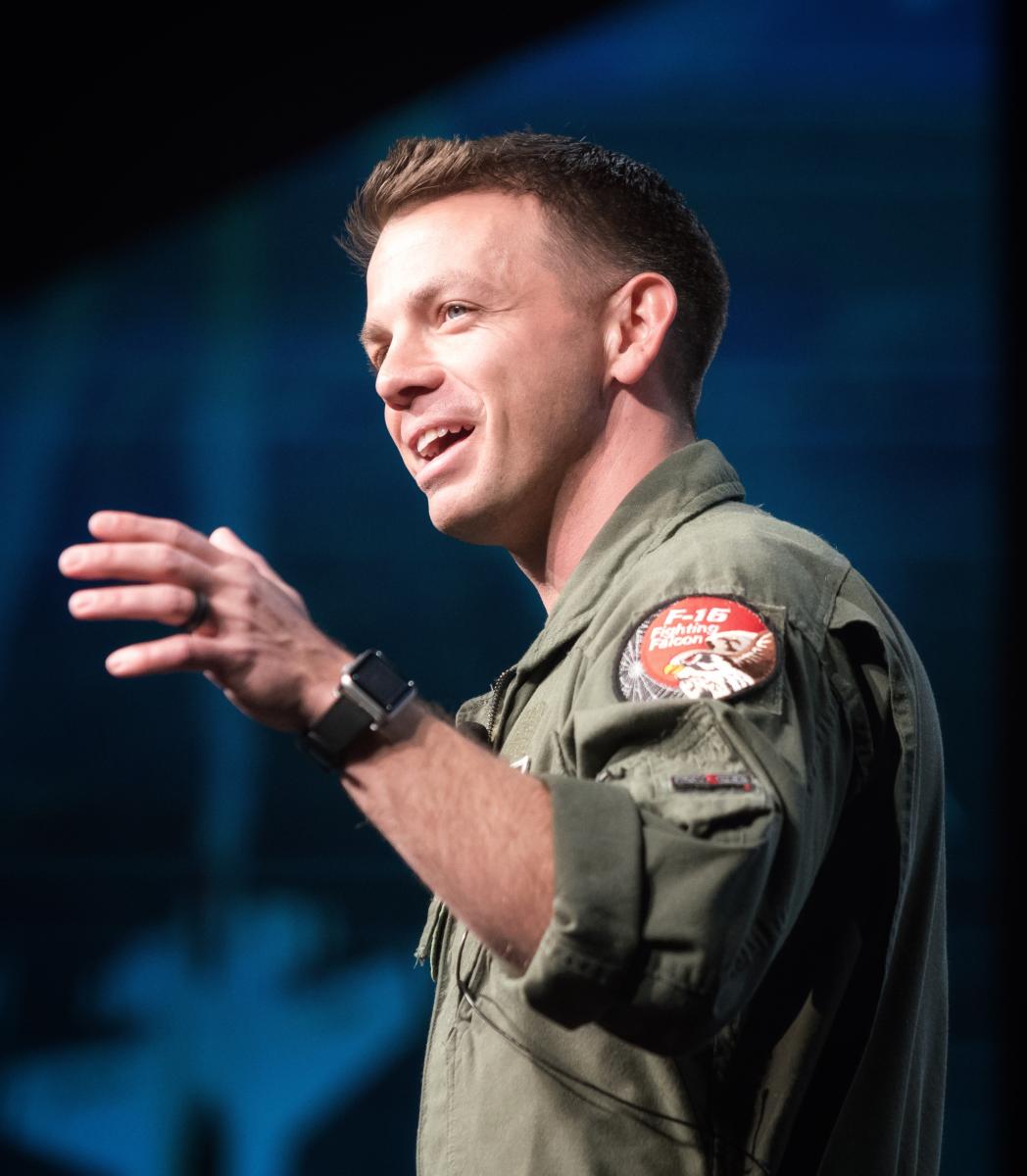 Exit planning is often considered an afterthought by business owners. They don't create a long-term strategy for leaving their business, or transitioning to the next generation if staying within their family. Recent studies show that 66% of the current American business market is owned by Baby Boomers, who are set to transition over the next zero to ten years. Statistics also show that only 20%-30% of businesses that go to market actually sell; leaving up to 80% of those without solid options to harvest their wealth and ensure economic continuity into the next generation. An owner who is "ready" with an attractive business greatly increases the odds that the business will survive a transition of hands. The question is, how ready are business owners?
The most important quality of a good leader is...
I can't identify just one, but in my coaching sessions we focus on the three traits of great leaders: First, great leaders are humble. They recognize that they are not perfect, and that they must continue to evolve and grow in order to achieve greater success. Second, great leaders are approachable. They are open to feedback, and they create a culture of transparency, open dialogue, and organizational growth. Finally, great leaders are credible. They understand their role, they understand the business that they serve, and their employees can turn to them when they have questions or need guidance. HUMBLE, APPROACHABLE, CREDIBLE
The one assumption that people always make about me is...
You know what they say about assuming...
The thing I love the most about Montana is...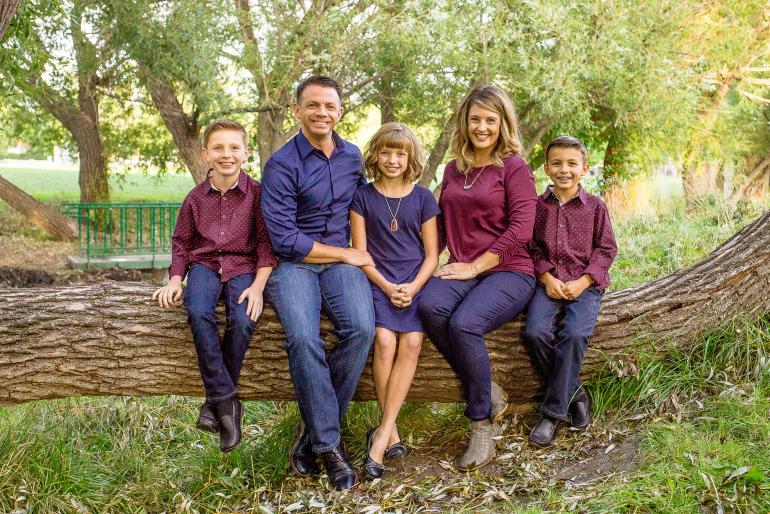 The people. My family has traveled and lived all around the word, and we came back to Montana for the people. No place comes close to the compassion, kindness, and tenacity of Montanans.
I can never remember to...
My wife would probably say that I never remember to SLEEP! I like to stay up late reading, and I'm up every morning at 0400 to work out, make calls to international clients, or research industry news and trends.
If I could go back in time and tell my teenage self one thing, it would be...
You are capable of SO MUCH MORE than you know.
The strangest thing that ever happened to me while flying was...
There are so many to choose from, but I'll pick one of the more memorable experiences. One time, I needed to fly an F-16 across several countries in the Middle East to drop it off for some required maintenance work. After takeoff, I found out that I did not receive my diplomatic clearances to cross international airspace. I made a few calls and found an aerial refueling tanker that was going to the same base. I joined up with him, and flew so close under his wing that radar couldn't tell us apart. I managed to get the airplane to the destination, but we had to get a little creative to accomplish the mission!
Flying a C-130 is...
Although the C-130 is not as exciting as the F-16, it definitely has its strengths. If flying the F-16 is like driving a Porsche, then flying a C-130 is like driving a hunting pickup. It can go anywhere, it's tough as hell, and it's covered in scratches and dents! My favorite part of flying the C-130 is working with the rest of the crew. The F-16 is a single-seat aircraft. On a C-130, you have the opportunity to work together as a team to accomplish your mission. It's incredibly rewarding.
One thing I hate to admit about myself is...
I played Gaston in the 1998 Laurel High School's version of Beauty and the Beast!