Before we start, the one thing you should know about me is… that I have few social skills.
The most impressive thing I know about grizzly bears is… they can kill and eat you anytime they want but seldom do.
During the Vietnam War… I kept my sanity by carrying a map of Montana and a sacred arrowhead, though I never claimed I actually kept said sanity. 
I managed to overcome PTSD by dealing with it; PTSD is not something from which you extract a cure, rather it is a way of difficultly living in the world.
You would never believe me if I told you that…  I prefer the "Late Quartets of Beethoven" to all music.
Seriously, when will people just stop… denying that we humans are no longer in charge of anything, especially our own fates and destinies?
Yes, a grizzly changed my life when it charged me until the bear skidded to a stop, realizing I was no threat to its cubs, teaching me true humility.
Most people don't know that I have a secret love for… all creatures, wild as well as domestic.
You will get me to laugh every time you show me a picture of my dog or granddaughter.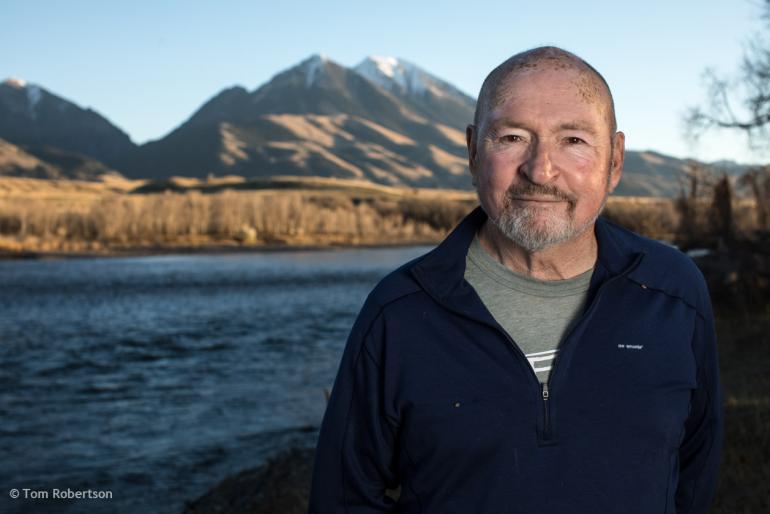 My favorite book of all time is… The Odyssey.
If you want to irritate me, just mention… anything; I'm a grumpy old fart.
The biggest threats to "the wild" are… human greed and the capitalistic notion that endless progress on a finite planet is good and possible.
I usually start my day by… breathing, just to know I'm still in the world.
Yellowstone, for me is… the holy cradle of my wild values, learned through decades of camping alone.
I probably am most proud of… my children.
The one wild place on earth I would really like to visit is… to again visit the untrammeled tundra of the far North.
Three facts about grizzly bears few people know are… that they are astonishingly social, sentient, and capable of interacting with humans peacefully in complex ways not yet glimpsed by our "biological" philosophies. 
The greatest true wilderness area I have run across is… the convolutions of my own mind
I can really be contrary if you want to discuss… denial of climate change.
5 Words on my epitaph?... "Was It Worth It."
---
Doug Peacock grew up roaming the forests and swamps of Michigan, fishing for trout, exploring the encampments of ancient people along the post-glacial beaches of the Great Lakes. He attended the University of Michigan. After two tours as a Special Forces medic in the Central Highlands of Vietnam (for which he received the Soldier's Medal, the Vietnamese Cross of Gallantry, and the Bronze Star), Peacock was repatriated to the Rocky Mountains, the wild deserts and tundras of North America. It was there he met author Edward Abbey, who used Peacock to mold his iconic character, George Washington Hayduke.
After the war, Doug crawled back into mountains and found solitude in wilderness to be exactly what he needed to confront the demons of Vietnam. 
His books include Grizzly Years: In Search of the American Wilderness, Walking It Off: A Veteran's Chronicle of War and Wilderness, and The Essential Grizzly: The Mingled Fates of Men and Bears, which was co-written with Andrea Peacock. He is currently working on a screenplay called "The Monkeywrench Gang."
Peacock was named a 2007 Guggenheim Fellow and a Lannan Fellow in 2011 for his work about archeology, climate change, and the peopling of North America, In the Shadow of the Sabertooth: A Renegade Naturalist Considers Global Warming, the First Americans and the Terrible Beasts of the Pleistocene. Doug was the subject of a feature film about grizzlies and Vietnam, Peacock's War, which premiered on PBS's Nature. Doug co-founded the Wildlife Damage Review, Vital Ground and Round River Conservation Studies, which works with indigenous people and governments to develop region-wide conservation strategies.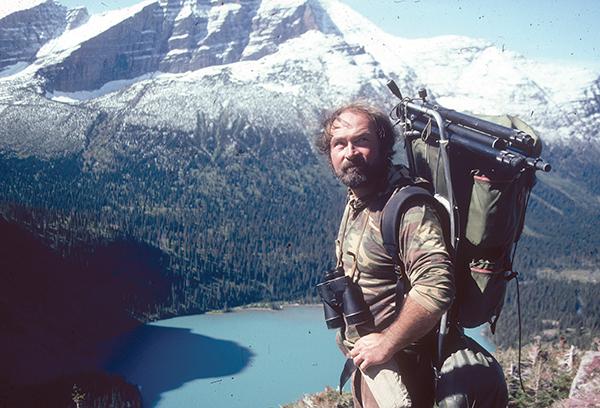 Peacock lives in Emigrant, Montana, and spends considerable time in the Sonoran Desert. Married to Andrea Peacock, he has two children. See dougpeacock.net.
---