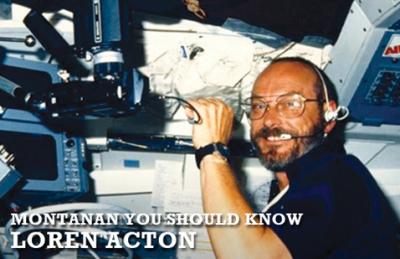 Born in Lewistown, Loren Acton attended a one-room country school until the 7th grade when his dad sold the ranch and they moved to Billings. He is a solar physicist who orbited earth on Space Lab 2 as a Payload Specialist. He has a bachelor of science degree in Engineering Physics from Montana State University and a Doctor of Philosophy in Solar Physics from the University of Colorado at Boulder. He currently teaches in the Department of Physics at Montana State University.
When I look at the stars now I… marvel, just as I did before I went into space.
The most amazing thing about space travel is… the view out the window and weightlessness.
A good day for me is when… I feel like I've actually accomplished something.
My favorite food in orbit was… ambrosia (don't ask).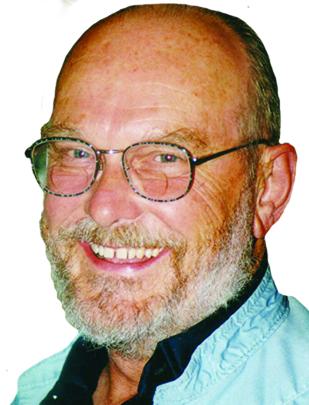 If you asked my students about me they would probably say… I'm grumpy.
When I was a young boy I always wanted to be… an engineer and work with machinery.
Very few people know that I have a secret passion for… high performance, sporty convertibles.
The one thing I know to be most true about astronauts is… you can count on them to get the job done.
If you want to see me when I'm likely to be angry it will be because… I've just read about the latest brouhaha in Congress.
The most intriguing thing I've discovered in studying our sun is… it's a magnetic star with lots of activity.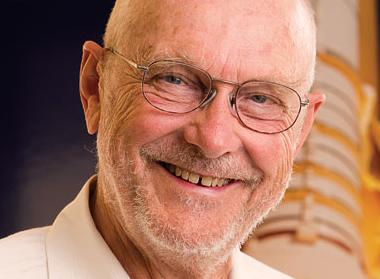 When I want to really relax, I… open a beer and read a book.
126 orbits of the earth really put you in the mood for… home-cooked food.
Nowadays, looking back, it's hard to imagine… how our ability to communicate information has exploded.
I haven't quite finished… my scientific paper about x-ray imaging of the sun's corona.
If I was to travel again in space I would definitely bring… a less stressed attitude. 
When I hear the word "happiness," I think of… smiles and laughter.
There is no way you will ever get me to… run for political office (again).
When I die… I hope there will be a few folks who remember me favorably.
I am at my best when… I'm chairing a committee. 
There is nothing I like more than… my wife of 57 years.