The mission of Sister Cities International is simple, yet profound: To promote peace through mutual respect, understanding, and cooperation — one individual, one community at a time.
Sister Cities International was formed at President Eisenhower's 1956 White House conference on citizen diplomacy. Eisenhower imagined a new entity that could be "the hub of peace and prosperity" by creating bonds between people from different cities around the world. By forming these associations, President Eisenhower envisioned that people of "diverse cultures could celebrate and recognize the value of their differences." He predicted that the building of partnerships would decrease the chance of additional conflicts.
Montana has entered into a number of Sister City bonds. The list of Montana's Sister Cities includes:
Bozeman -- Muren, Mongolia 
Butte -- Atensteig, Germany
Havre -- Maple Creek, Saskatchewan
Livingston -- Naganohara, Japan 
Missoula -- Neckargemuend, Germany and Palmerston, New Zealand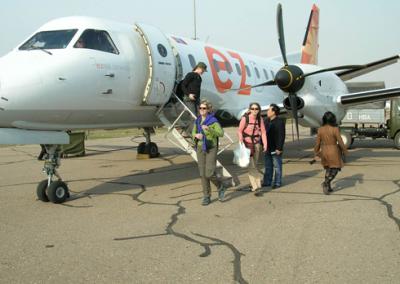 Sister Cities International forms relationships based on cultural, social, educational, information and trade exchanges, creating lifelong friendships that provide "prosperity and peace through person-to-person citizen diplomacy." The educational and cultural exchanges have enriched many Montana communities by broadening our cultural diversity and global knowledge, say people affiliated with the program. Montanans have enjoyed a diverse assortment of informational and social exchanges that include music, sports, business, the performing and visual arts, and cultural festivals.
Many Montanan students, teachers, performing artists, and residents have traveled abroad as part of the exchanges. Visitors to sister-regions are welcomed as potential business partners and as friends. These programs have helped to increase Montana's visibility as a tourist destination and a place of academics.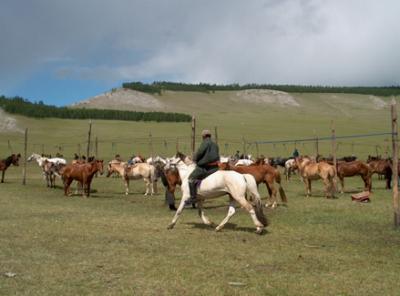 "Sister City relationships provide real opportunities for cultural and educational exchanges, economic partnerships, and humanitarian assistance," says Linda McCarthy, Executive Director of the Missoula Downtown Association.
For 30 years Missoula has maintained a sister-state relationship with the city of Palmerston, New Zealand. "It's not very common to have the chance to live on the other side of the world for a short period of time, but that opportunity presented itself to our family in 2012, and we took it," says McCarthy. Her husband accepted a teaching appointment at Massey University on Palmerston North, and she received an eight-month sabbatical from her position. "Palmerston North considers itself a community focused on sustainability. Missoula and Palmerston are a great match."
"Palmerston North is surrounded by lush green mountains. It has an amazing river that runs through town and a beautiful city-center square in the heart of their downtown. Massey University — much like The University of Montana — is a major economic driver for the community, and the people are extremely friendly. However, one major difference between the two cities is that you can get to the beach from Palmy in just 30 minutes."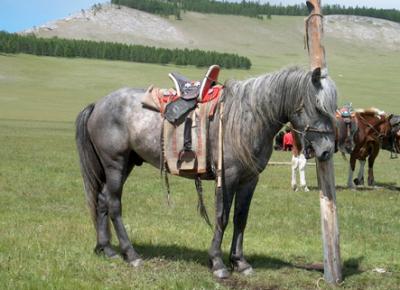 Bozeman has a strong relationship with its sister city of Muren, Mongolia. "The relationship was initiated in 2006 by Kent Madin of Boojum Expeditions in Bozeman," says MSU professor Cliff Montagne. "Murun is the capital of Hovsgol Province (Aimag), with Lake Hovsgol National Park and surrounding wild lands known as the Switzerland of Mongolia. Murun is located in the semi-arid valleys and mountains of northcentral Mongolia, about 200 miles southwest of Lake Baikal in Russia. The Delger Murun River flows nearby."
Mongolia has a strong military alliance with the United States, deploying troops in both Iraq and Afghanistan as a partner in "the war on terror." And the U.S. Congress recently passed a resolution affirming the United States as the "third neighbor" to Mongolia, as a strategic counterweight to China and Russia. Similarities in landscape, environment, agriculture, wildlife, timber, mining, and rangeland issues "make the development of strong mutual ties a likely choice for both Mongolia and Montana," says Montagne.
"With a population of around 35,000," says Montagne, "Murun is a regional center for agriculture, government, education, tourism, and trade. A regional airport and a national east-west highway in the process of being paved serve Murun. The town has a Soviet-style central square with municipal theatre, post office, and government buildings, a commercial core of hotels, stores, and restaurants, and residential districts with traditional fenced yards, small wood homes and gers (yurts)."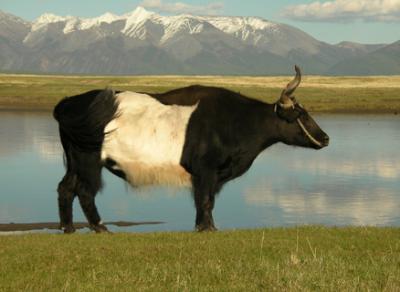 On the other side of the globe, nearly 6,000 miles from Livingston, lies the town of Naganohara, Japan, situated between mountains and forests near the Agatsuma River. The town has approximately 7,000 residents, and consists of 10 incorporated villages.
For nearly two decades, Livingston and Naganohara have been sister cities, participating in cultural and economic exchanges. Since 1991, Livingston and Naganohara have sent their junior high- and high school-aged students to live with host families in their partnering communities. Each summer, a number of students form lasting friendships with a group of fellow students. "No matter how rewarding the students envision their trip to Naganohara, it is better than they imagine," says Livingston Sister City board member Donna Pace.
The Sister City cultural exchange program alters the outlook of many lives and instills a desire for additional world travel and understanding. It more than fulfills its mission.