Montana's rural libraries offer outstanding services that you are not likely to find elsewhere among Montana's 81 libraries. Five Montana libraries in Boulder, Chester, Darby, Harlowton, and Valier are representative of the approximately 60 small libraries serving the needs of sparse populations who live throughout vast areas. The number of people who are borrowers is astounding. Forty-one to over fifty percent of the population borrow from the libraries in these communities. 
These Libraries Aren't Book Vaults; They Serve Montanans, Often in Unusual Ways
Print books come to mind when thinking about a library, and yes, the small libraries have wonderful print book collections. Of the five representative libraries the average number of print books is 19,000 in comparison to large Montana libraries housing around 150,000. 
What makes rural libraries unique is that they offer eclectic services according to their particular community. It's winter, and in Valier residents are wondering if certain rural roads have been plowed and are passable. To find out, they call the Valier Library in northern Pondera County. The library has become the center for providing rural road reports during the time of year when road conditions are important information.  
The Boulder library checks out rods and reels as well as life jackets. If you want to go fishing but need gear and have a library card with the Boulder Community Library, you're in luck. Do you want to learn to tie flies? Go to the Darby library. There you will find a fly-tying desk stocked by generous citizens and the organization, Trout Unlimited. To make things handy, the library carries a large collection of fly-tying books—perhaps the largest in the state. 
Montana farmers operate farm equipment hour upon hour. They want audio books for enrichment or entertainment. For its size, the Liberty County Library (will be referred to as Chester hereafter) has a huge audio collection—something like 1,200 offerings. A Billings insurance agent who travels the state stops at Chester, which is over 300 miles from Billings, to check out audio books because the collection is so inclusive.  
Harlowton has a patron who is a musician. Mary Pearl Lode and her husband did gigs all over the state for years. Now she is a widow and over 80-years-old, but she still plays the piano for others' pleasure by going to eight regional senior centers and nursing homes within a 40-mile radius. She isn't Internet savvy, so when someone requests an unfamiliar song, she asks the librarian to find the music for her. 
These libraries support their genealogy societies. Harlowton Library holds a Pioneer Tea where pioneers tell their stories to guests. "We have a lot of 80- and 90-year-olds in our region, and they love writing and telling their stories," said Kathleen Schreiber, librarian. The library and local newspaper supported the writing and printing of the community history book titled, Yesteryears and Pioneers. Genealogy buffs frequently stop at all of the libraries to get information on their ancestors who settled in the area.   
The Valier, Harlowton, and Chester libraries serve Hutterite Colonies whose members frequently visit the libraries. Approximately 50 Hutterite Colonies are presently located in Montana. In Chester, personnel send trunks of books to the Hutterite schools. The Hutterite men will request that Kathleen Schreiber in Harlowton find and send them pictures of new innovative farm equipment.
Hey, Let's Raise Money for Our Library
Librarians in these five libraries and their board of directors have developed innovative ways to support their libraries beyond the millage they receive from their counties.
For instance the Darby Community Public Library has a Used Bookstore on Main Street several blocks from the library. Rather than pricing the books, the volunteers ask customers to make a donation. 
Chester has opened a coffee bar which serves lattes, espressos, and Italian sodas. So far the proceeds from the coffee bar have paid for new lights in the library, windows, comfortable furniture, and shelving valued at $14,000.  This is a far cry from the first library in Chester that had a dirt floor.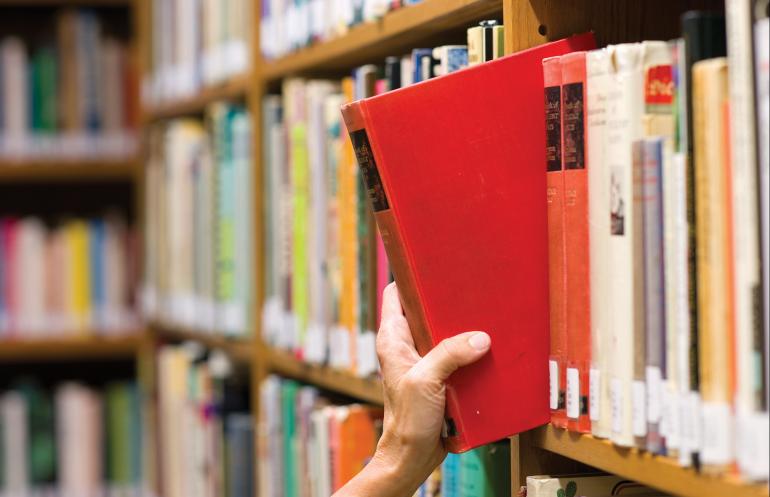 The Library Facility Reflects Our Montana Community
Chester and Harlowton public libraries are housed in storefronts. The Chester library facility was once a hardware store. Both libraries bring people downtown. Patrons enjoy the fireplaces at Valier and Darby while reading during the winter.  
Aw, Yes, Technology Is Big at Small Montana Libraries  
All of the libraries have a computer center but it is quite essential in Darby.  Like many others in the community, Librarian Wendy Campbell does not have a television or Internet reception at her home. Because the Darby area has been technology deficient, the computers in the library are in demand. 
Travelers also need the Internet. "I have driven past the Valier Library when it was closed," said Board Member Amber Malinak, "and sitting outside will be a motor home with an out-of-state license. I know what's going on. They are using our hot spot." This is a common occurrence at most small libraries throughout the state.    
Rural libraries are the "go to" place for technology help. With their smart phone, ipad, or notebook computer in hand, older patrons will frequently say, "My children bought this for me, and I don't know how it works." Librarians have to be familiar with the different operating systems. "It may not be as high tech, but I have also needed to set digital watches for my patrons," said Schreiber.
Other Amenities Important to Patrons from Rural Montana Communities 
The Chester, Darby, and Harlowton libraries have meeting rooms that patrons can reserve. If Wheatland county patrons need a new driver's license, they wait until the bureau comes to wto scheduled meeting room at the Harlowton library to do the renewal process.  
During forest fire season, the Darby community residents stop by the library windows to check out the notices and maps indicating where fires are still raging and what ones are under control. 
Both in Valier and Darby the librarians know that there are children who are too old for babysitters and too young for after-school sports but also have parents who work. "It was time to step in to fill the void by providing a 'safe center' for the children at no charge," said Cathy Brandvold, Valier librarian. 
Boulder Library has a program titled "Where in the World is the Library" that showcases a hand puppet named Hemmingway the Mouse. "When patrons leave for a worldwide trip, they take Hemmingway with them and take photos of themselves and Hemmingway at travel sites, such as the Antarctica, Kazakhstan, and Galapagos Islands. When they return, they put up photographs and souvenirs, so visitors to the library can guess the travelers' destination. Then a travelogue with ethnic food for the audience to sample is held about a week after the display goes up. "The children learn geography this way, but the adults enjoy the travelogue and food too," said Jodi Smiley, Boulder librarian. 
"Our library is packed on Sunday afternoon," said Smiley. "Families drive to town for church, eat lunch at a restaurant, and then spend the afternoon at the library."  
All of the librarians help citizens fill out forms. "I have signed patrons up for Social Security and Medicare and helped with divorce paperwork and parenting plans.  Our patrons see the ads on television that encourage individuals to go to the local library for help, and that is why we see them," said Schreiber.
Small town libraries aren't to be dismissed. Their librarians can show patrons how to have access to world information through the Montana Library System, and if you need a hug, visit the Harlowton Library. Kathleen Schreiber frequently gives out Montana hugs to anyone who stops by.