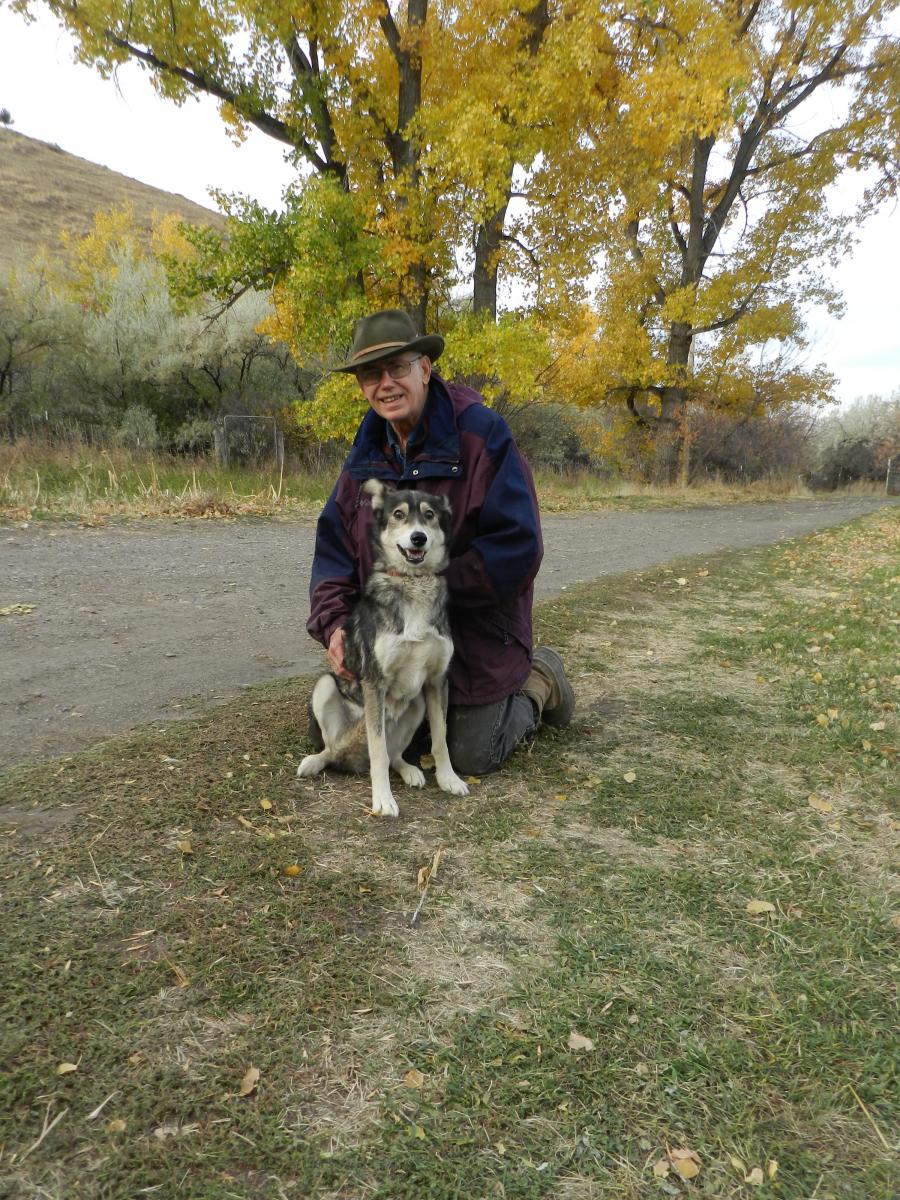 Terry Adkins DVM., MPH, Retired-USAF was the sole veterinarian during the first running of Alaska's Iditarod Sled Dog Race in 1973. He caught the mushing "bug" and subsequently raced Iditarod over 20 times. Dr. Adkins was relocated to Malmstrom, AFB by Great Falls in 1981 as the base veterinarian. He retired from the USAF in 1988 and remained in Montana which he calls home. He has enjoyed the winter trails with his dog teams and Montana sled dog races such as Race to the Sky, among many others. He enjoys Montana's beauty, outdoor opportunities, the people, and the change of seasons. He maintains a kennel of sled dogs and actively supports dog-powered sports events. He has served as the race marshal for the International Pedigree Stage Stop Sled Dog Race in Wyoming for the past three years and will be returning this year. He has three sons and three grandchildren. His hobbies include gardening, hunting, fishing, attending auctions and garage sales.
What I miss most about the Iditarod is… seeing old friends on the trail.
These days I get my greatest enjoyment from… training young dogs and watching them develop.
Even as a veterinarian it always surprised me that my huskies… had the stamina, endurance, and fortitude they always had.
Montana is my home, mostly because… it allows me the things I like to do in the most economical way.
Please, please remind me again where I put my darn… oh, there…in the drawer with the label on it.
One thing the best mushers understand is… the dogs come first.
Sometimes I just can't believe…  I ran the Iditarod as many times as I did.
If I wasn't a vet and a musher, I would probably be… a mortician.
Let me know if you ever figure out how… come you get five trips to the bathroom with one cup of coffee.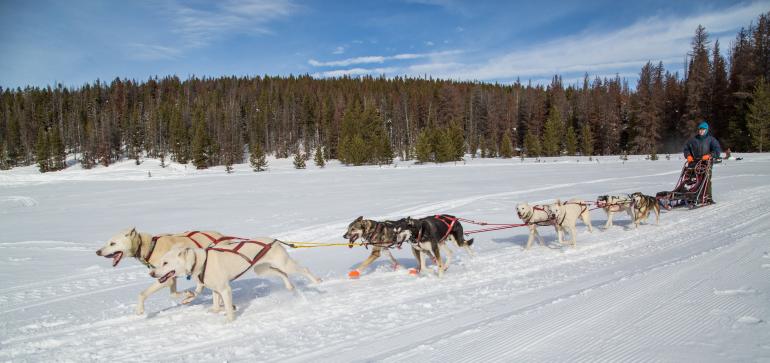 If I could meet one person from American history it would be… Harry S. Truman.
Let's just say that I don't care much for… anyone who abuses an animal.
The best advice I got from my parents was… to set my own goals and lead my own life.
It might surprise you to know that I… love gardening.
The toughest sled race I ever experienced was when… I had to scratch (withdraw prior to completion) the Iditarod in 1983.
A really good day for me always includes… petting dogs.
One day I am just going to finally… get my book published, "Iditarod Sled Dog Tales and Tails."
If you want to rile me up, just… get me started on politics.
Please let me know when… the Iditarod will start in Fairbanks so I can run the section of river trail (Yukon) which I have never run.
When I'm gone… spread my ashes on the Iditarod where the trail meets the Yukon, so every lead dog can pee on me on their way to the Mighty Yukon River!
The most important qualities one needs for the Iditarod are… determination and stamina.